This Post Reveals How Early Racism Starts
July 22nd 2016
By:
A white woman's Facebook post about a "disturbing" incident with a group of black children on a train is causing some controversy on social media.
Jamie Davenport's story has been shared more than 40,000 times, and it starts with a group of black children boarding a train in Boston.
Davenport writes that as the group of black children boarded the train, another black adoloscent traveling alone boarded at the same time and sat across from Davenport. The group was rowdy and loud, and apparently the train conductor asked them to quiet down. According to Davenport, an argument followed between the conductor and the children, prompting her to call another white train worker.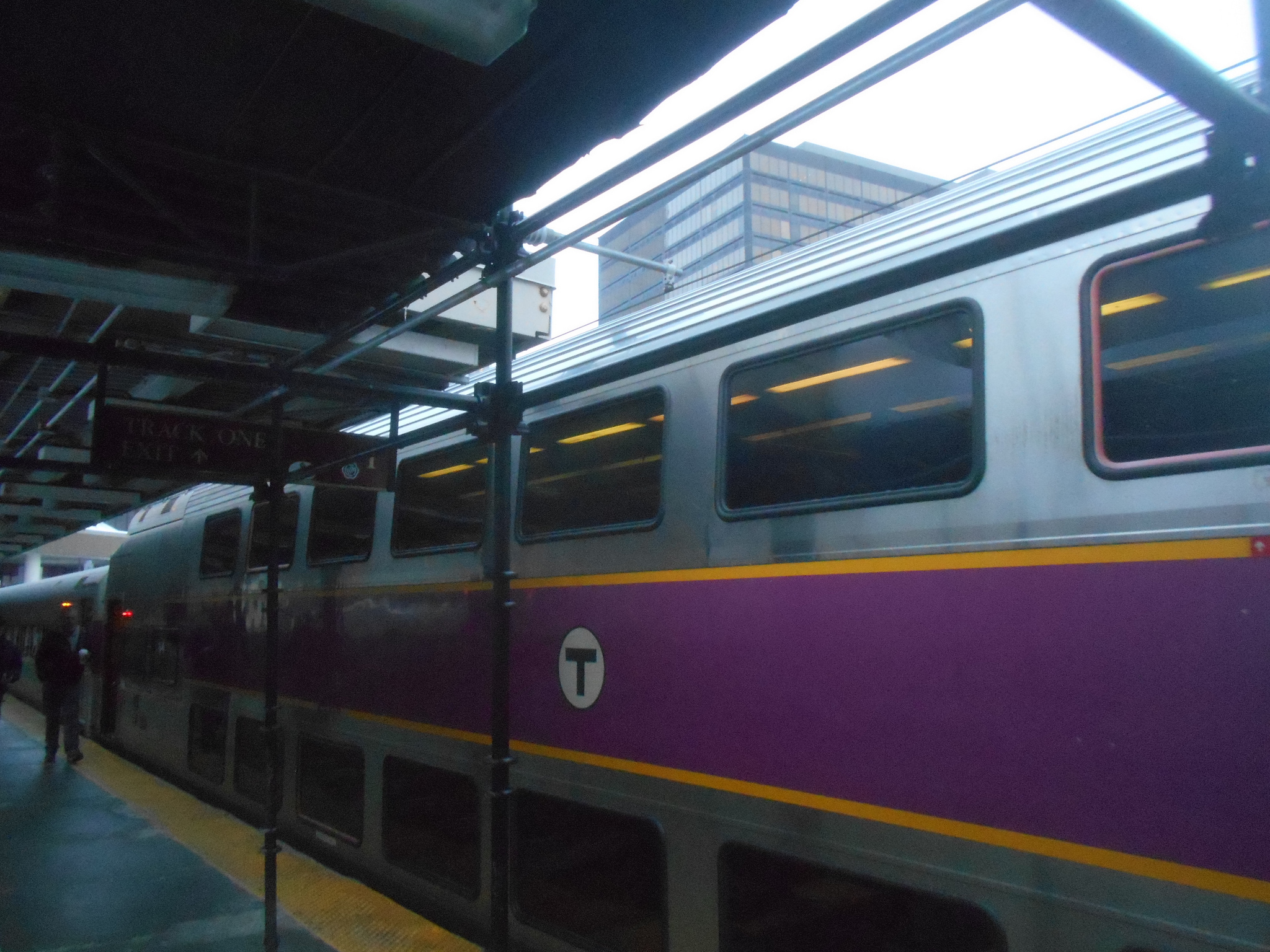 Adam Moss - flickr.com
The train worker arrived, took a brief look the group, and to the astonishment of Davenport and other train riders, called the transit police. When the police arrived, they kicked the group off the train, but also attempted to force the black adolescent who was traveling solo to leave as well. He told them he wasn't with the group, but the officers didn't believe him. Davenport said the child was only allowed to stay on the train after she spoke up on his behalf.
Davenport, 23, told ATTN: that her story about the train ride gone-wrong shows the reality of institutional racism in America.
"That was what was so bizarre to me. I've been on the train during Red Sox games and I've seen adults behave very badly and I've never seen the police called before," she said. "It was such a weird response to call the police."
After the doors closed again, people on the train were in disbelief.
"One woman turned and said 'that was the most racist thing I've ever seen,'" Davenport said. She added that she was deeply affected by the experience, partly because it's something she never saw growing up in Connecticut.
"I've never once felt fear of a police officer and that's because of how I look and where I was born," she said. She hopes that people read her story and realize how deep institutional racism runs, considering society even regards black children as a threat. She said the resulting treatment instills fear in black children.
"They're terrified of the people they're supposed to put the most trust in," she said.
American society's relationship with black children is well documented.
As early as pre-school, black children are punished more frequently than white students, according to the U.S. Department of Education's office for Civil Rights. This trend continues through high school. Black children are also more likely to attend a school that has an assigned police officer and more likely to be arrested at school, according to the Huffington Post.
"I don't think there's any way you could look at this data and not come away with a tremendous sense of urgency about continuing to close our equity gaps," said U.S. Secretary of Education John King, according to the Huffington Post.
When black children get older, the strained relationship with police continues.
Black drivers are three times more likely to be searched at a traffic stop, but less likely to have guns or drugs in their possession, according to The Washington Post. Young black men were nine times more likely to be shot and killed by police officers in 2015, according to an analysis by the Guardian.
As far as Davenport's train story is concerned, the Massachusetts Bay Transit Authority Police released a statement that the incident was handled appropriately.
Superintendent Richard Sullivan of the Transit Police wrote that the "disorderly" group of children was asked to leave without escalating the situation and that the transit officers involved were "calm and professional." He also confirmed the main narrative of Davenport's story.
"Again, my preliminary findings suggest TPD (Transit Police Department) officers requested a disorderly group of young people exit from the train with the understanding and explicit directions they would be allowed to board the next southbound train. The group of young people agreed to this solution/outcome and disembarked without further incident. There was another young male, who was seated in close proximity to the group, who was also asked to exit the train. Once off of the train, this male explained he was NOT with and/or associated with the group. This was confirmed by the larger group as well as an independent passenger. At this point the young male was allowed back on the train and continued about his business.TPD has also communicated with the young male's mother. We are continuing to look into this matter and are committed to serving our riding public with the utmost dignity and respect."
Davenport wants to reiterate that her viral story isn't about her. It's about the black children who will experience racism and a disproportionate number of police interactions their entire lives.
"I wrote about this but this really isn't my story. I really wanted to write about it because of the kids. Nothing happened to me and that's the issue. This happened to these kids, and it happens to kids like them every day."
Share your opinion
Do you believe that black children experience as much racism as adults?