The Reason Some Minorities Say Third-Party Voting Is a 'Privilege'
July 27th 2016
By:
A tweet from Los Angeles comedian Terrance Newman seems to have captured a popular sentiment about voters planning to support third-party candidates because of their distaste for Hillary Clinton and Donald Trump.
Newman's tweet takes aim at privileged white voters who so despise Clinton that they are willing to abet the election of Trump, even though it could result in negative outcomes for minorities on issues such as policy brutality, Latino immigration, and Muslim immigration.
Although they may not be enthusiastic about her, many minority voters feel obligated to support Clinton in order to prevent Trump from taking office.
Twitter user @MadBlackThot started the hashtag #GirlIGuessImWithHer back in June to express the conflict the presidential election presents to minority voters.
ATTN: talked to other young people who feel there is too much at stake to vote third party.
Nalim Yar, 24, lives in New Orleans. He's half-Indian and half-white.
He supports Vermont Sen. Bernie Sanders but is going to vote for Clinton, although there are some things he doesn't like.
"I think my hesitation for Hillary was about the policies that she advocated for," he said. "The crime bill, it sounded like she was kind of dehumanizing young poor brown people when she made that comment about super predators."
In 1996, Clinton made a comment that young men being incarcerated under President Bill Clinton's administration were "super predators."
"They are not just gangs of kids anymore," Clinton said. "They are often the kinds of kids that are called 'super-predators.' No conscience, no empathy. We can talk about why they ended up that way, but first we have to bring them to heel."
However, Yar also feels that Clinton is close enough to his political views, and he agrees with Newman that there is too much at stake for minorities to vote for a third party candidate.
"Donald Trump is against every policy that I want for this country," Yar said. He's going to vote for Clinton, in part, to keep Trump out of the White House.
"Honestly there is a lot riding on this election, you know, as far as immigration reform," he said. "That's something that affects so many people in the country."
Jessica Joseph, 24, lives in New York City.
Joseph is another former Sanders supporter who said she's probably going to vote for Clinton in November, but said she's still "conflicted."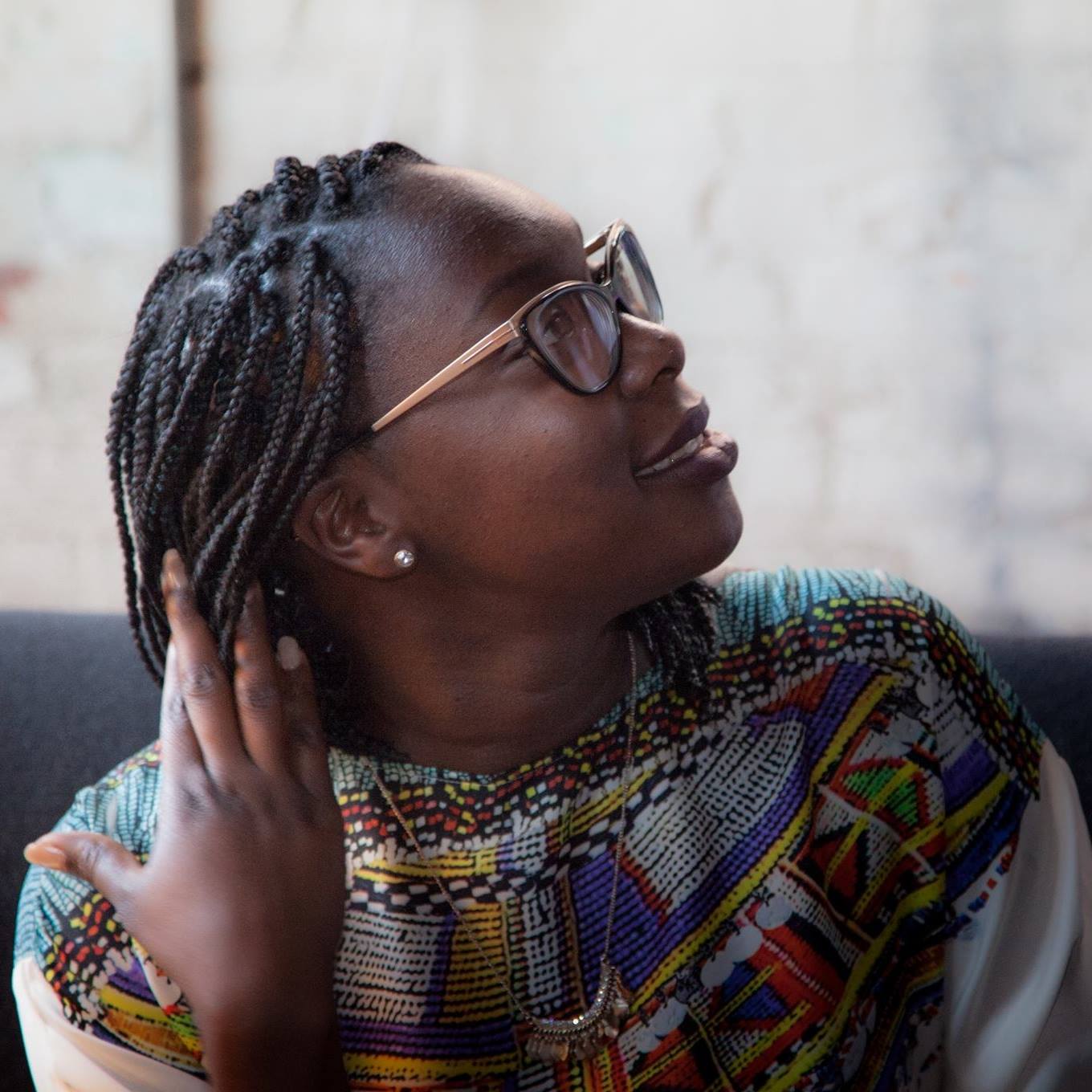 Facebook/Jessica Joseph - facebook.com
"This week I'm voting for Hillary Clinton, but that might change," she said. "I just don't want Trump to be elected."
She feels voting for a third party wouldn't have an impact in this election.
"I feel like, in the past when I've watched elections, the third party vote has no effect," she said.
However, Joseph wishes that a third party option had a chance.
"It's conflicting for me," she said. "I want to be able to feel empowered to end this trend of two-party democracy that we always end up in, but I do feel that if we were to do that, if all the black people were to band together and vote for [Green Party candidate] Jill Stein, nothing would happen or Trump could get elected."
But despite the potential threats posed to minority communities by a Trump presidency, not all people of color are voting for Clinton.
A Facebook post by user Arthur Bowman III claims Hillary Clinton does not deserve the minority vote, and that he plans to vote for Stein.

Facebook/Arthur Bøwman III - facebook.com
The post blames Clinton's time as secretary of state for the air strikes that have killed Muslim civilians overseas and former President Bill Clinton's administration for the mass incarceration of black people in the '90s. During his presidency, Bill Clinton encouraged federal "three strikes" laws and created dozens of new federal capital crimes, as well as mandatory life sentences.
Both Clintons have taken heat from Black Lives Matter supporters for Bill Clinton and policies and Hillary Clinton's comments about mass incarceration.
At a Philadelphia Clinton campaign rally in April, Bill Clinton got into a shouting match with Black Lives Matter protesters. The protesters were calling out Hillary Clinton's infamous "super predator" comments from 1996, which protesters have deemed racist.
ATTN: talked to two women of color about their choice to vote for third-party candidate Jill Stein.
Lacey Dickinson, 28, lives in Philadelphia. She is the co-founder and managing editor at Feminist News.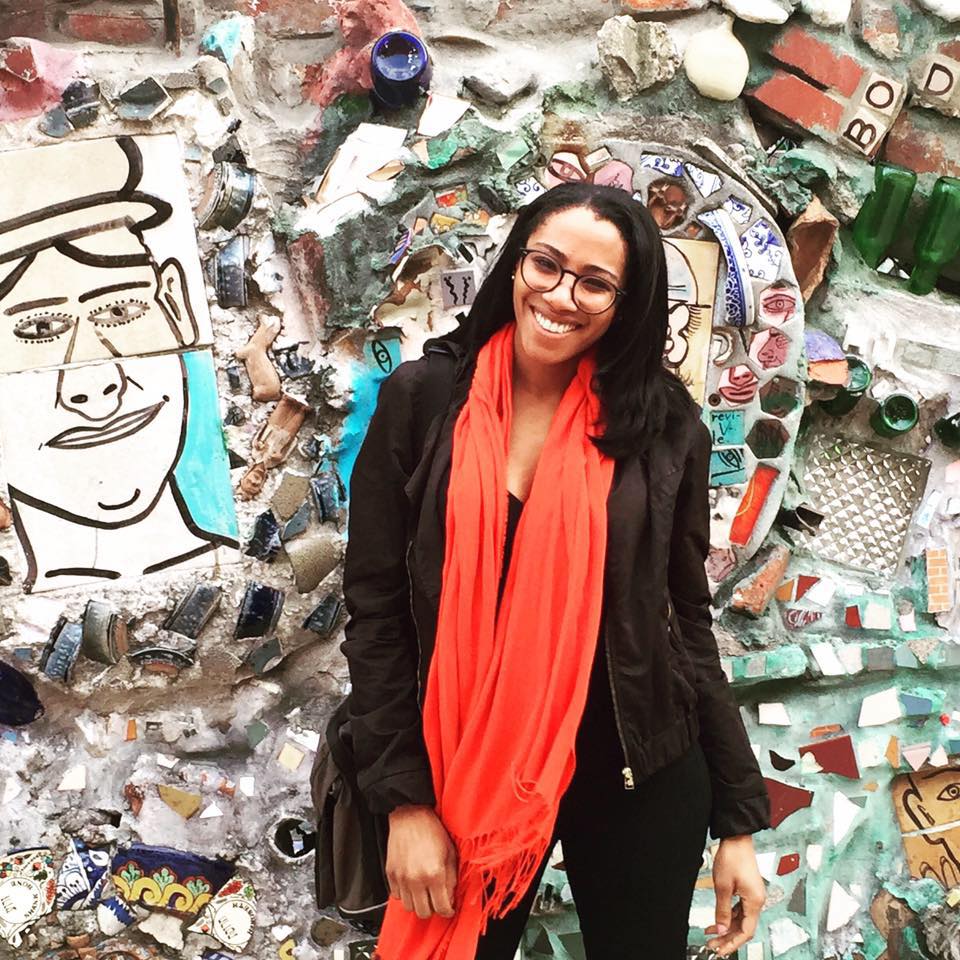 Facebook/Lacey Dickinson - facebook.com
"I was a Bernie supporter, and at a certain point you start to realize that he's probably not going to get the nomination," she said. Dickinson had planned to vote for Clinton because Trump is "unacceptable and not a real politician," but the recent leak of internal Democratic National Committee emails showing evidence of institutional bias against Sanders changed her mind.
"It's really been a crazy ride and a hard decision," she said. "I think I was considering voting for her probably up until this week, but kind of finding out about the DNC emails and the collusion of the media, I don't think I can actually vote for Hillary in good conscience," she said.
"To find that out about her campaign and the Democratic Party, it was too much," she said. "It was just too blatantly a spit in the eye of democracy."
Dickinson said that she's going to vote for Stein in November and she doesn't feel like she's helping Trump win by doing so. In her mind, it was Clinton's responsibility to earn her vote.
"It's the candidate's fault for not exciting people," she said. "It's Hillary's fault that her campaign was all about 'not Trump' instead of being about real issues."
Nikea Wortham, 28, is a video editor living in New York City.
Nikea Wortham - facebook.com
Like Dickinson, Wortham is a former Sanders supporter who's now voting for Stein.
"I've been completely turned off by the Democratic Party and their corrupt nominee, so I'm voting for Jill and probably changing my affiliation to independent," she said.
Clinton lost Wortham's consideration during this election season.
"Well honestly, I've only been anti-Hillary Clinton for maybe six months," she said. "This presidential election, I learned a lot more about her influence during her husband's presidency and the nasty legacy of mass incarceration that left such a burden on the African American community."
Wortham also doesn't like Clinton's "very shitty decision to vote for the Iraq War."
"She just makes bad decisions constantly and I don't know if that's because she's making a politically calculated move that's the most safe ... or if she's just dumb as hell," she said. "Either way, I could never bring myself to vote for her at this point."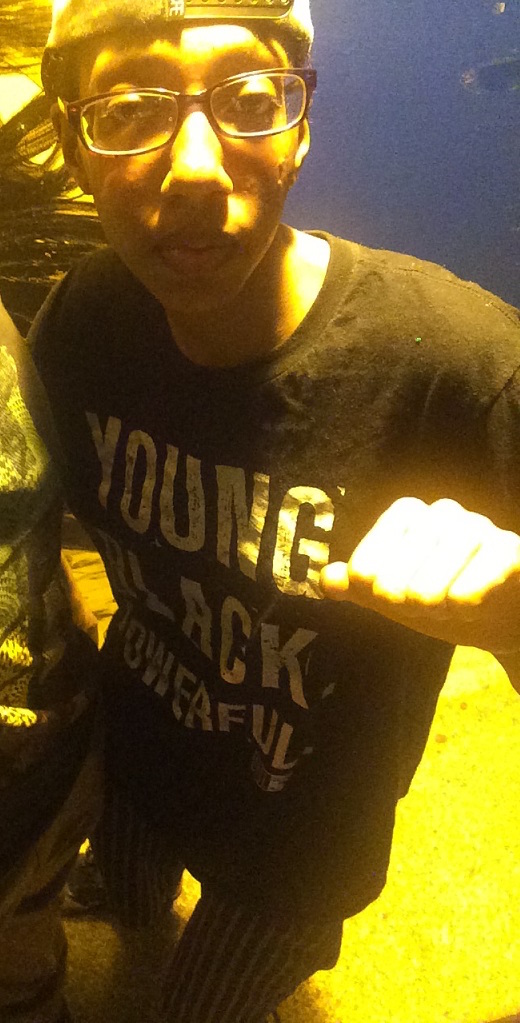 Nikea Wortham - facebook.com
Her trust in the Democratic Party plummeted this election as well. Wortham is disaffected to the point she will vote for Stein even if it helps Trump get elected.
"I've never been enamored with the Democratic Party and have always considered myself an independent, but the clear favoritism toward Hillary obviously pissed me off like so many other Bernie supporters," she said. "The party is just a disgrace."
Share your opinion
Would you consider voting for a third party?