Malia Obama Shamed for Dancing at Lollapalooza
August 1st 2016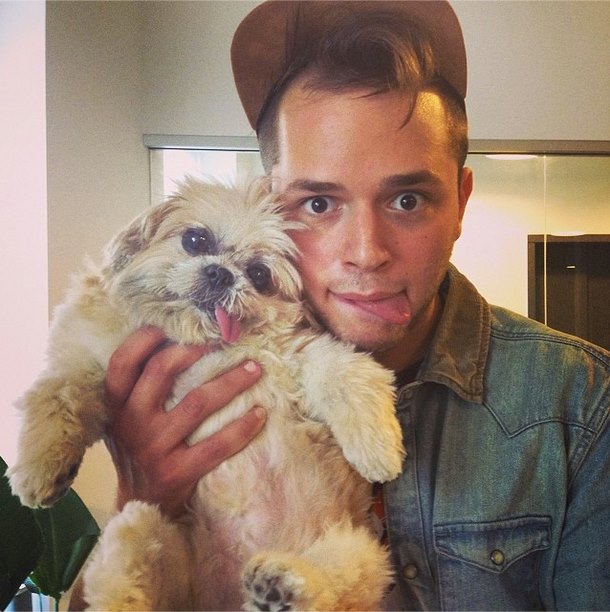 By:
Legal adult and first daughter Malia Obama attended a music festival in Chicago this weekend. Sources say she was wearing clothes.
AP / Susan Walsh - apimages.com(Instead of grainy cell phone videos of her being judged for having fun, here's Malia walking to Air Force One with her dad, our President of the United States, Barack Obama.)

Since she's 18, if she drank any alcohol she hid it, and if she flirted with any boys, it was probably over vague texts and led to disappointment.

Pretty much, there's nothing to report from Malia Obama's trip to Lollapalooza, but that didn't stop way too many media publications from shaming her (or trying to get her grounded).
Here are a few of my favorites:
1. This highly assumptive and equally offensive headline:

Barstool Sports - barstoolsports.com
2. This one written by someone who's never been flashed before:

PJ Media - pjmedia.com
3. This piece probably written by a Great Auntie who was really hoping to see Malia at the DNC :(

NY Post - nypost.com
4. These 10 words that make the world a less chill place: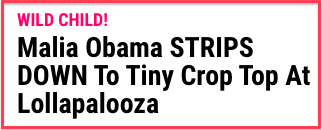 Radar
5. This one written by someone named "Everyone:"

Elite Daily - elitedaily.com
6. And this one that I don't even need to plug into Google Translate to know that I'm upset:

Equilibrio Informativo - equilibrioinformativo.com
This isn't the first time the first daughter was criticized for doing nothing wrong.
Growing up in the public eye and in the age of social media has opened up Malia's every decision to criticism from anyone with a keyboard. In the recent past, the oldest Obama daughter has received flack for her acceptance to Harvard, giving her dad "side eye" at a Thanksgiving turkey pardon, and the dresses she and her sister wore to the White House State Dinner.
Malia is also not the only first daughter to be publicly shamed.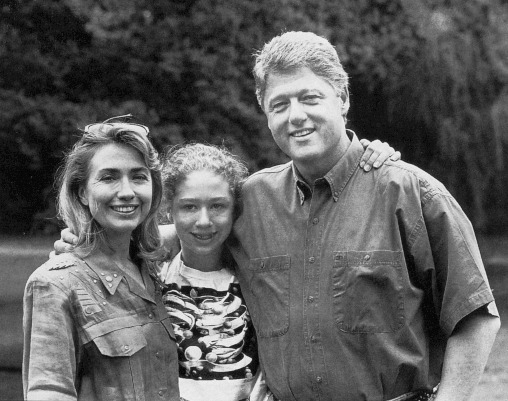 Wikimedia Commons/Office of the President of the United States - wikimedia.org
During the Clinton administration, then 12-year-old Chelsea Clinton was referred to as the White House dog by Rush Limbaugh.
Without even one foot inside the White House, Tiffany Trump (youngest daughter of Republican presidential nominee Donald Trump) is already being judged for her appearance.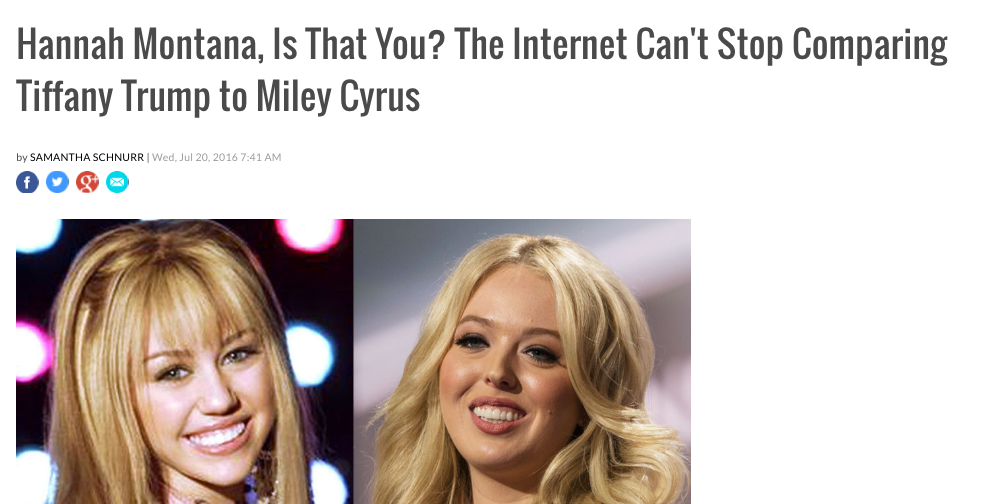 E News - eonline.com
Chelsea Clinton recently recalled what it was like to be shamed for her looks in the public eye.
"I'm grateful I don't remember the exact phrasing. Thankfully I had grown up in public life and knew that having thick skin was a survival skill," The Daily Mail reports.
But why should the daughters of our elected officials be forced to "survive" the public eye when they never chose it in the first place? Regardless of whether they enjoy the fame or not, they are growing up in extreme circumstances and should be allowed to make mistakes, have braces, post stupid photos on Instagram, and even dance to Mac Miller at Lollapalooza like the rest of us.
So, please. Stop judging Malia Obama for "twerking" at a concert because A) She wasn't "twerking" and B) Even if she was, it's her right to as an American.
Share your opinion
Do you think a first son would face the same criticism as a first daughter?