The Way Donald Trump Might Be Running His Campaign Like His Failed Businesses
August 4th 2016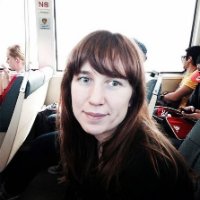 By:
An email from a miffed Donald Trump donor has been making its way around the internet since Wednesday, when it was tweeted by its recipient, CNN reporter Jeremy Diamond.
The email's author — whose name is not included in the screenshot — alleges that Trump's campaign doesn't allow recurring campaign contributions to be canceled.
Mic investigated Trump's donation site and confirmed that it was not possible to cancel a recurring donation via email or on the campaign website.
The discovery — while itself alarming — also sends disturbing echoes of Donald Trump's business failures in Atlantic City.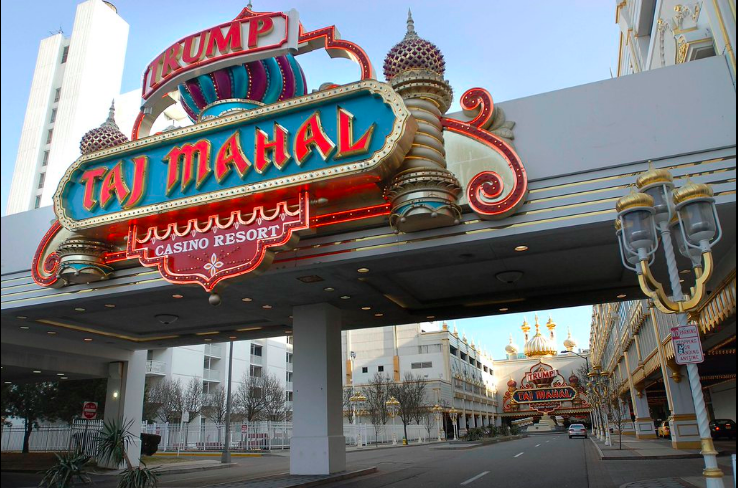 Twitter/Bloomberg Pursuits - twitter.com
The collapse of Trump's Atlantic City empire came largely at the cost of his investors, while the business mogul emerged relatively unscathed.
"Atlantic City fueled a lot of growth for me," Trump told the New York Times in a May interview. "The money I took out of there was incredible."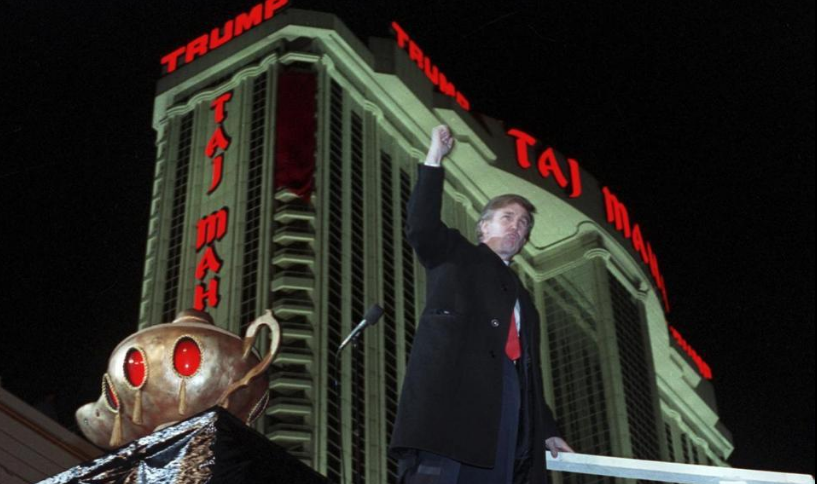 Twitter/JamesRoy - twitter.com
Trump's most famous business failure in Atlantic City may be the Trump Taj Mahal.
The casino opened in the Spring of 1990 in a glitzy debut that featured an appearance from Michael Jackson, Philadelphia Magazine reports. But below its opulent surface, the Taj was struggling and strapped for cash.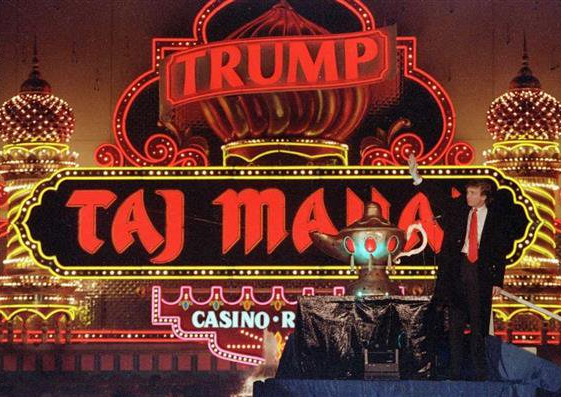 Twitter/jenkers_en - twitter.com
"The shortage of funds was obvious inside the building," former Inquirer reporter David Cay Johnston wrote in his book "Temples of Chance."
"The long second-floor hallways leading to the New Delhi Deli and the ballrooms were supposed to have marble columns," Johnston observed. "Instead they had been hastily covered with pink wallpaper. Many rooms were a mess, with hanging rods laying on closet floors, curtains that would not close and keys that did not match the doors weeks after the grand opening."
The Trump Taj Mahal was initially financed by "junk bonds" that left Trump — then, its sole shareholder — in significant debt, the New York Times recounts.
Facing bankruptcy in 1991, Trump gave up half of his stake in the casino to bondholders.
From the Washington Post:
"Under the agreement, Trump gave up half his stake in the Taj to bondholders in exchange for support in reorganizing his debt, according to the Taj's annual report for 1992.

Large institutions took the brunt of the losses. But many small-time investors who had bought the bonds, directly or through retirement funds, also suffered losses, according to Bryant Simon, a professor at Temple University and author of "Boardwalk of Dreams: Atlantic City and the Fate of Urban America." So did the small-business owners who sold Trump paint, equipment, food, limousine services and much more. Many were eventually paid only a fraction of what they were due."
Trump's Atlantic City Casino properties wound up in bankruptcy court four times — in 1991, 1992, 2004 and 2009.
"In the 2009 case, unsecured creditors — low-level investors, contractors, small-time vendors — got less than a penny on the dollar for their claims against Trump Entertainment Resorts (Trump resigned as chairman four days before the bankruptcy filing)," the Press of Atlantic City reports.
Harry Smith, an 87-year-old a retired trial attorney currently residing in Jupiter Florida lost close to $91,000 from his retirement savings in the ordeal, the report claims.
"Luckily, we could absorb the loss," Smith's wife told the Press. "You can find a lot of people who have a lot sadder story than ours. We're just mad as hell."
In 1991, billionaire investor Warren Buffett delivered a series of lectures to students at the University of Notre Dame. During one of Buffett's addresses, he was asked why Donald Trump's career had taken a turn downhill.
"He simply got infatuated with how much money he could borrow, and he did not give enough thought to how much money he could pay back," Buffett said.
As the New York Times reported on Wednesday, Trump has lately been closing the fundraising gap between himself and Hillary Clinton by collecting a large number of small donations from individual donors. 
Of course, campaign contributions aren't nearly as likely to lead someone to financial ruin as unsecured bonds. However, there is a familiar pattern here. In both cases, Trump is collecting large sums of money from people who are confident his ventures — be it a casino a presidential campaign — will bear some fruit in the future. And, in both cases, Trump seems to lose interest in those people once he's taken their money.
Share your opinion
Do you think Donald Trump is ripping off his donors?