Hillary Clinton Responds to Donald Trump's Controversial SCOTUS Suggestion
August 9th 2016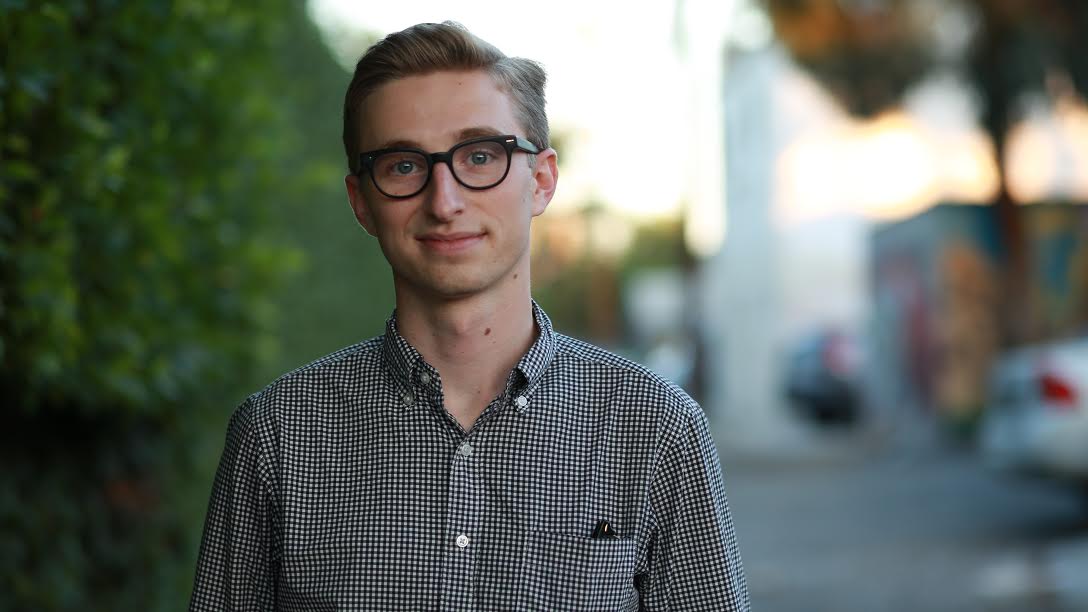 By:
During a campaign rally in North Carolina on Tuesday, Donald Trump warned supporters that if Hillary Clinton gets elected, there's "nothing you can do" about who she appoints as the next U.S. Supreme Court justice. Well, maybe not "nothing."
"Although the Second Amendment people — maybe there is," Trump said. "I don't know."
Critics were quick to denounce the statement, insisting that it was a thinly veiled incitement to violence by Trump.
Trump supporters dismissed the line as a joke not worthy of a media reaction.
In a statement, Clinton campaign spokesman Robby Mook called Trump's comment "dangerous."
"A person seeking to be the President of the United States should not suggest violence in any way," Mook said.
By "Second Amendment people," Trump was of course referring to gun owners. The suggestion here is that gun owners could hypothetically intervene in the nomination process and prevent Clinton from appointing a liberal justice, which has been a source of anxiety among conservatives since Justice Antonin Scalia died in February.
Former House Rep. Gabrielle Giffords and her husband, retired Navy Captain Mark Kelly, released a statement condemning Trump's comments, cautioning that "his words may provide a magnet for those seeking infamy."
Trump communications advisor Jason Miller was a rallying call to 2nd Amendment voters, not an incitement of violence.
"It's called the power of unification — 2nd Amendment people have amazing spirit and are tremendously unified, which gives them great political power," Miller said. "And this year, they will be voting in record numbers, and it won't be for Hillary Clinton, it will be for Donald Trump."
In either case, this wouldn't be the first time someone associated with Trump's campaign has called for violence against Clinton.
After an informal Trump adviser, New Hampshire state representative Al Baldasaro, said that Clinton "should be put in the firing line and shot for treason" during a radio interview earlier this year, spokeswoman Hope Hicks told CNN that the Trump campaign "does not agree with those statements."
Trump praised Baldasaro as recently as last week during a campaign stop in New Hampshire, saying he's been "so great."
These kind of statements are not unprecedented.
It's not particularly surprising that the Republican presidential nominee is allying himself with gun enthusiasts. And this certainly isn't the first time that a candidate has integrated firearms into campaign rhetoric — a super PAC for former vice presidential nominee Sarah Palin once shared a map featuring gun sights and the names of House Democrats Palin was metaphorically targeting, for example — but this has still struck some as a step too far.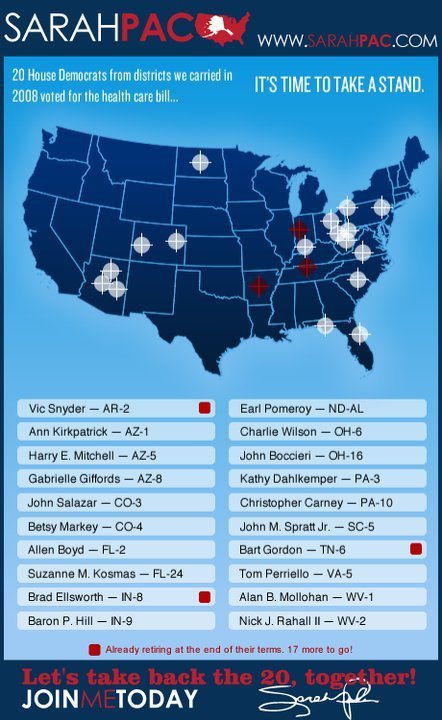 SarahPAC
Liberal pundits noted that Trump implying his supporters could change the course of politics by shooting Clinton seemed beyond the realm of imagination, even for a candidate who has become notorious for inflammatory rhetoric.
Share your opinion
Do you think Congress should enact stricter gun control laws?