There's a Minimum Wage Controversy on This Restaurant Receipt
August 10th 2016
By:
Oregon's recent minimum wage increase was widely celebrated by labor advocates, but certain restaurants are using their receipts to send a message to customers about how higher wages are impacting their bottom line.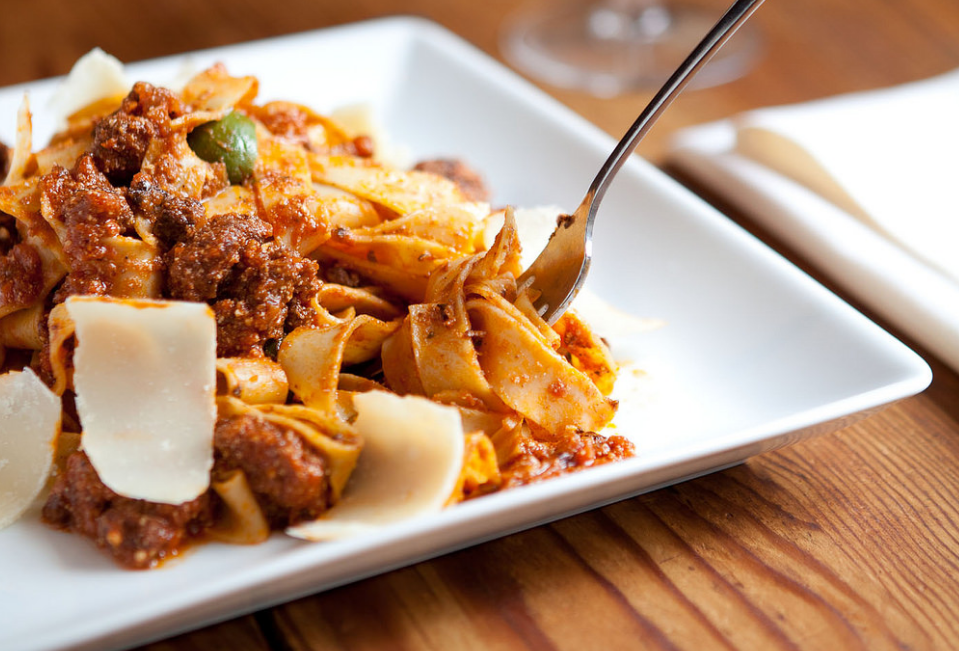 Flickr/Michael Stern - flickr.com
Local news station FOX 12 Oregon reported earlier this week that restaurants owned by Restaurants Unlimited Inc. have started adding a one percent "living wage surcharge" to customers' bills following Oregon's approval of a gradual minimum wage increase, which went into effect last month and will continue to rise each year until 2022.
An anonymous restaurant worker at Henry's Tavern, which is owned by Restaurants Unlimited Inc., told FOX 12 that the change results in a 12 cent jump for a chicken pear pizza at Henry's Tavern. She added that the new charge can pose awkward conversations with customers:
"We're [on] the front-lines and having to talk to the customers and explain what the charge is, even if we don't agree with it, yeah, I'd like them to come down here and talk to the customers themselves."
Local news station KATU shared a receipt photo defining the living wage surcharge as a way to "offset the cost of minimum wage and is NOT for services provided":

"[My waitress] talked to the manager and he said instead of upping the menu prices, it's to help the minimum wage so they are adding that 1 percent," Tania Draper, who frequently goes to a restaurant owned by Restaurants Unlimited Inc., told KATU.
ATTN: has reached out to Restaurants Unlimited Inc. and will update this story if the company responds. Restaurants Unlimited Inc. offered this statement to KATU:
"Our locations add a Living Wage Charge to offset the cost of Portland's increasing minimum wage. This is not a charge for services provided. The living wage charge directly offsets our payroll costs as a credit that goes straight into an account that is in the direct labor category and is not revenue to the company. RUI made the decision to add the Living Wage Charge in lieu of making a significant increase to menu prices which would have resulted in higher costs to our guests."
Some people have complained about the surcharge on Twitter, including Fight for $15, an organization that advocates for low wage workers:
ATTN: has reached out to Fight for $15 for further comment on the living wage surcharge and will update this story if the group responds.
Share your opinion
Do you think implementing a living wage surcharge is fair?