Searching Google for 'Beautiful Woman' Reveals Biases
August 12th 2016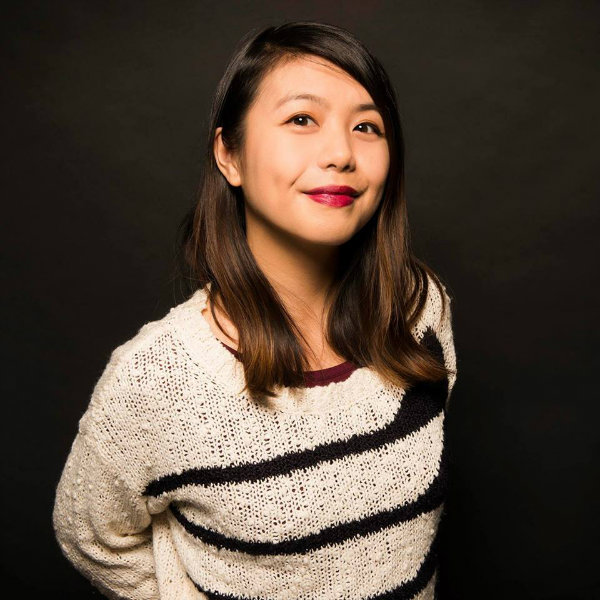 By:
Do you notice anything wrong with this Google results page for "beautiful woman"?
First off, the majority of these women look white. And second, they are all relatively young. Equating "beautiful woman" with young, white women is consistent with findings in a new paper that explores how female physical attractiveness is represented in search engine results.
Researchers at Brazil's Universidade Federal de Minas Gerais set out to identify how stereotypical female beauty is defined through image search results. They did the following, according to The Washington Post:
"[A] graduate student and two professors, Virgilio Almeida and Wagner Meira Jr., scraped the top 50 images for 'beautiful woman' and 'ugly woman' across dozens of international versions of Google and Bing. They then passed those 2,000-plus images through a program called Face++, which estimates subject age, race and gender with 90 percent accuracy."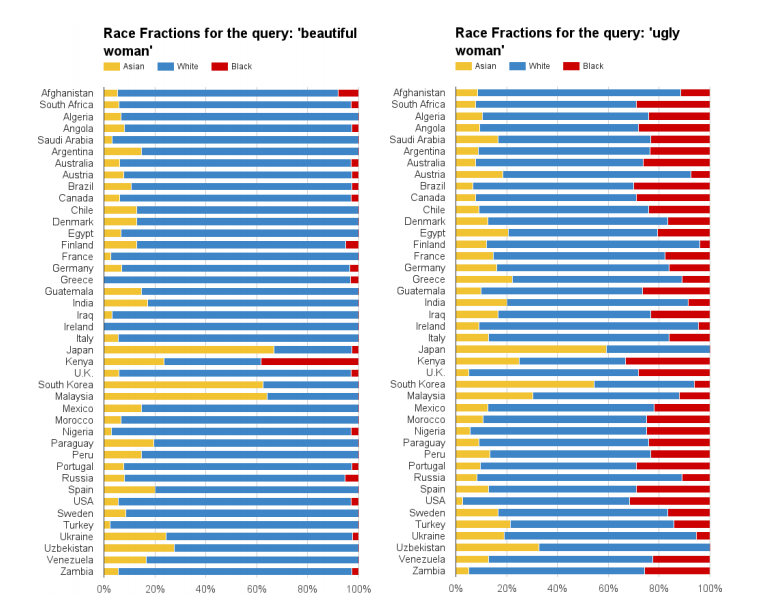 (Araujo, Meira and Almeida) - arxiv.org
The results revealed that racism and ageism persist in most countries, with Blackness considered less attractive and youth closely tied to beauty.
In the United States, the paper found:
The search results for "beautiful" women were 80 percent white.
The subjects were between about 19 and 28 years old.
The search results for "ugly woman" were about 60 percent white and 30 percent Black and fell between the ages of 30 and 50.
ATTN: previously reported that Google search results have revealed hidden biases: Just look up "unprofessional hairstyles" or "three Black teenagers" (spoiler: The results are racist).
But how much are search engines to blame?
Researchers who have studied Google Instant's autofill results didn't fault Google for the racist and homophobic language that auto-completed in their search forms. Rather, the search engine predicted those terms because users kept entering them.
But the researchers in this new study weren't so quick to absolve search engines of blame, the Post reported. Almeida, one of the co-authors of the report and a current visiting professor at Harvard, told the Post:
"Pre-existing social biases absolutely shape image search results — someone had to upload and tag and post these photos in the first place, after all. But 'the way search engines index and rank images' could also contribute to the creation, or at least the enforcement, of stereotypes, he explained by email.

'We do not have [enough] information about the techniques used by search engines to rank images and photos,' he said."
The researchers are unlikely to gain that access, but they concluded with the following suggestion to companies such as Google and Bing:
"Given the importance of search engines as [sources] of information, we suggest that they analyze the problems caused by the prominent presence of negative stereotypes and find algorithmic ways to minimize the problem."
A Google spokesperson issued a statement to ATTN: via email:
"Our image search results are a reflection of content from across the web, including the frequency with which types of images appear and the way they're described online. This means that sometimes unpleasant portrayals of sensitive subject matter online can affect what image search results appear for a given query. These results don't reflect Google's own opinions or beliefs -- as a company, we strongly value a diversity of perspectives, ideas and cultures."
ATTN: has also reached out to Bing for a response to this story and will update it when we hear from them.
[h/t Washington Post]
Share your opinion
Do you think Google should try harder to minimize racism in its search results?