Sexual Abuse Is a Problem in Baltimore Policing
August 12th 2016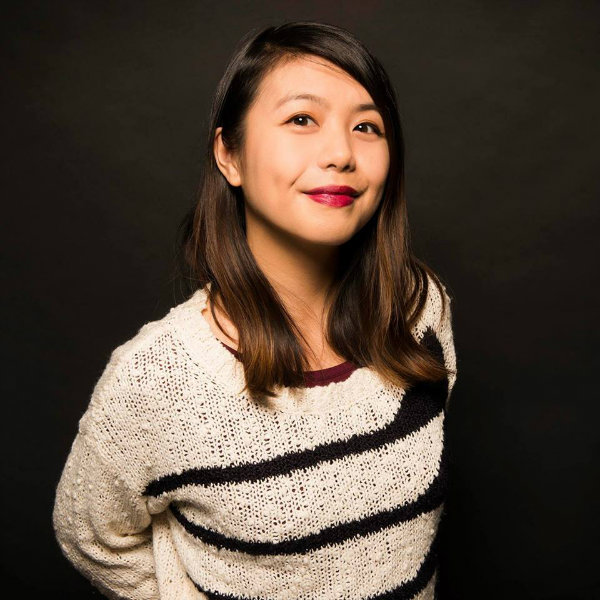 By:
After the recent release of a lengthy Department of Justice report on the Baltimore Police Department, the city's police department has entered the national spotlight for its deeply embedded racial discrimination.
However, the Department's findings reveal another disturbing problem that has not gotten as much attention. According to the report, some police officers targeted "members of a vulnerable population — people involved in the sex trade — to coerce sexual favors from them in exchange for avoiding arrest, or for cash or narcotics."
To make matters worse, the report states the BPD "failed to adequately investigate allegations of such conduct, allowing it to recur." While disturbing, this type of abuse of power is not at all limited to Baltimore.
In fact, sexual misconduct is the second most common type of police misconduct in the country.
Last year, a report by the Associated Press found that approximately 1,000 officers nationwide had lost their badges over sexual misconduct for rape, sodomy, and other sexual assault over the course of six years.
As The Huffington Post notes, "that number reflects only officers who lost their badges in states with laws in place to decertify them for such behavior (large law enforcement agencies in California and New York, for instance, do not follow such protocol)."
In order to better understand and contextualize this rampant problem, ATTN: interviewed Katherine M. Koster, communications director for the Sex Workers Outreach Project, via email.
ATTN: How widespread is this problem?
Katherine M. Koster: This is really common. Individuals who are criminalized in general, and criminalized for sex work in particular, are less likely to report victimization to the police, and they are less likely to be believed, so they are most often targeted.
I think we saw this pattern playing out in Oklahoma City, where Daniel Holtzclaw preyed on low-income, African American women with criminal records until he assaulted the wrong target, who was a middle-aged middle-class African American woman who just happened to enter his beat. Another woman had filed a report against him almost a year earlier and she was ignored. It took someone without a criminal record, who was middle class, for the police to follow up on misconduct reports.
ATTN: Why are sex workers especially vulnerable? What factors contribute to this problem?
Koster: Because police impersonate men who are paying for sex on prostitution stings, police sexual misconduct with a sex worker is especially common. Over the last few years, entire vice units in Cleveland, Minneapolis, and Salt Lake City have suspended prostitution stings because police are having sex with people before arresting them. This was such a problem in Hawaii that they actually passed a law banning police from having sex with sex workers during sting operations. In Sebastian County, Arkansas, a cop was actually fired for exposing police department policy of initiating new vice cops by having them have sex and then arrest sex workers, so sexual misconduct during sting operations in a prolifically widespread problem.
And because having sex with and then arresting sex workers is such a common practice, this gives rise to the problem of individual police officers on beats coercing sex out of sex workers, especially street-based sex workers of color, in exchange for not being arrested. [There are also] individuals impersonating police to get free sex or to rob or rape a sex worker.
Also, filing a misconduct report essentially involves admitting to doing something illegal–people are afraid of being arrested upon filing a report.
Additional vulnerabilities compound this — if someone is engaged in street-based sex work, if someone has a criminal record, if someone is trans or a person of color, etc.
ATTN: When this happens to them, what choices do sex workers have?
Koster: Sex workers have a number of choices. I think the two best ones are:
They can report to an organization operating "a bad date list," [which circulates details of persons that may pose a threat to sex workers]. This helps them avoid having to deal with institutions that they have repeatedly experienced violence from and going through the revictimization that all survivors experience with rape/DV/misconduct reports. There are a number of private ones, and organizations like HIPS-DC, the St. James Infirmary, and the North Carolina Harm Reduction Coalition also operate bad date lists. They can also call us at (877) 776-2004, and we can pass along their report to appropriate lists.
They can also contact a rape victim advocates organization. The level of sex worker competency varies from organization to organization, but most will provide the person with non-judgmental guidance about what their options are and can send someone as a hospital advocate, a police interview advocate, and a court advocate so that they don't have to go through talking to the police, prosecutor, judge, trial, etc. on their own.
While sex workers are particularly vulnerable, women who have been sexually assaulted by police officers face similar fears and challenges.
Chief Bernadette DiPino of the Sarasota Police Department in Florida told the AP during their investigation, "It's happening probably in every law enforcement agency across the country. It's so underreported and people are scared that if they call and complain about a police officer, they think every other police officer is going to be then out to get them."
Even with the groundbreaking sentencing of former Oklahoma officer and convicted serial rapist Daniel Holtzclaw, the trial revealed how police departments and the criminal justice system typically fail to hold officers accountable for sexual assault.
*This interview was edited for length and clarity.
[h/t Vox]
Share your opinion
Do you think police departments could be doing more to reduce police sexual misconduct?