Why People Are Divided Over This Olympic Proposal
August 15th 2016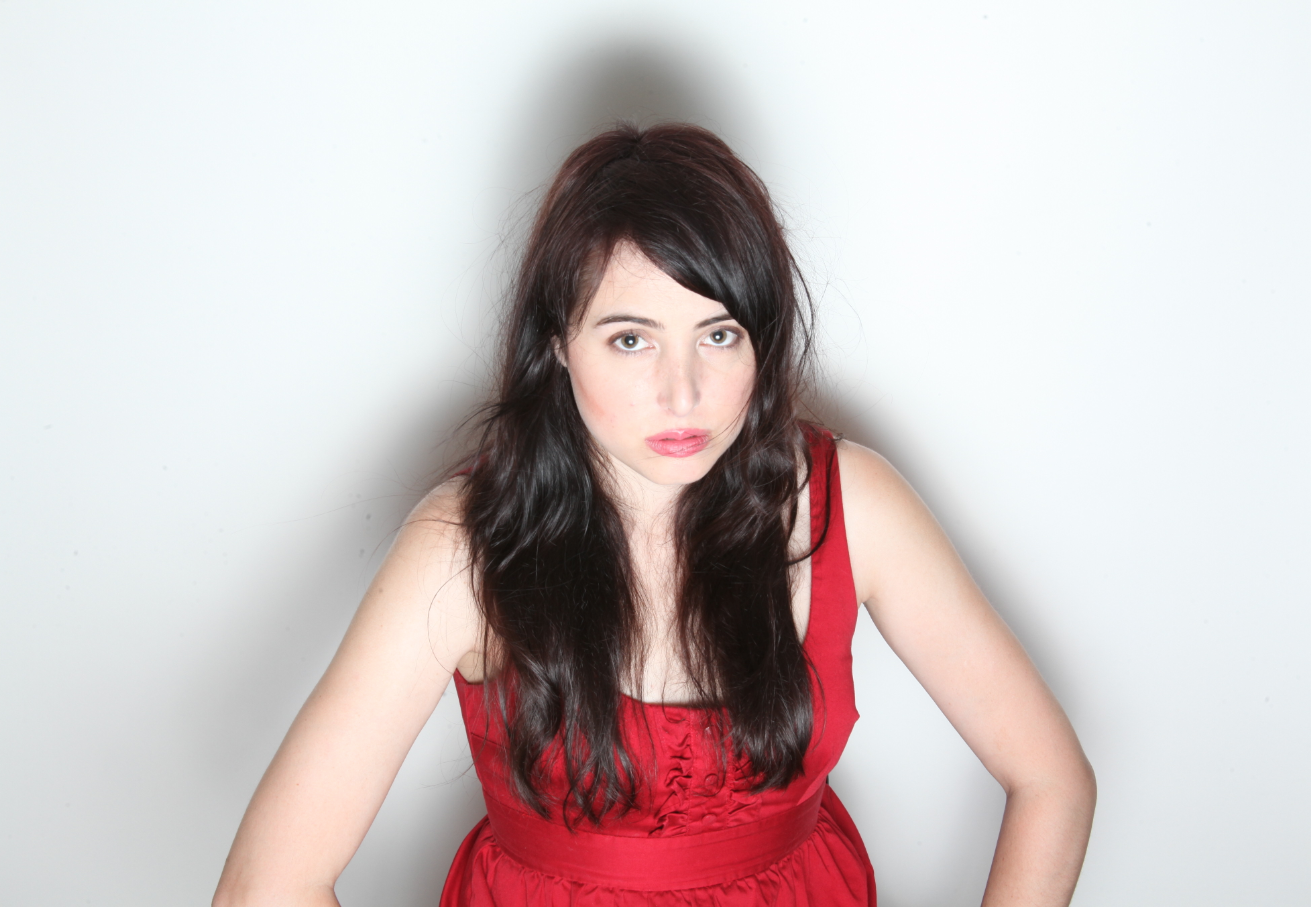 By:
After Olympic diver He Zi won a silver medal, her boyfriend, fellow diver Qin Kai, got down on one knee and proposed to her.
And some people think that wasn't wise. It isn't as though these people are against marriage or Qin Kai personally — they're against public proposals, specifically proposing during He Zi's time to shine.
"What a way to add pressure to her .... "
After the proposal happened, people all over the world had something to say about it.
One thought that kept popping up was that He was under a lot of pressure to say yes. The BBC reported on reactions as far as China, where a "Gu Jueyang" wrote on Weibo, a Chinese website that's like a Facebook/Twitter mashup:
"What a way to add pressure to her, having the entire world watch her as she makes such a private and life-changing decision. If she rejects his offer of marriage, she will be labelled [sic] a cruel person by billions around the world, watching. It may be masked as romantic but I feel otherwise."
This isn't an uncommon feeling people have about public, spectacle-like proposals.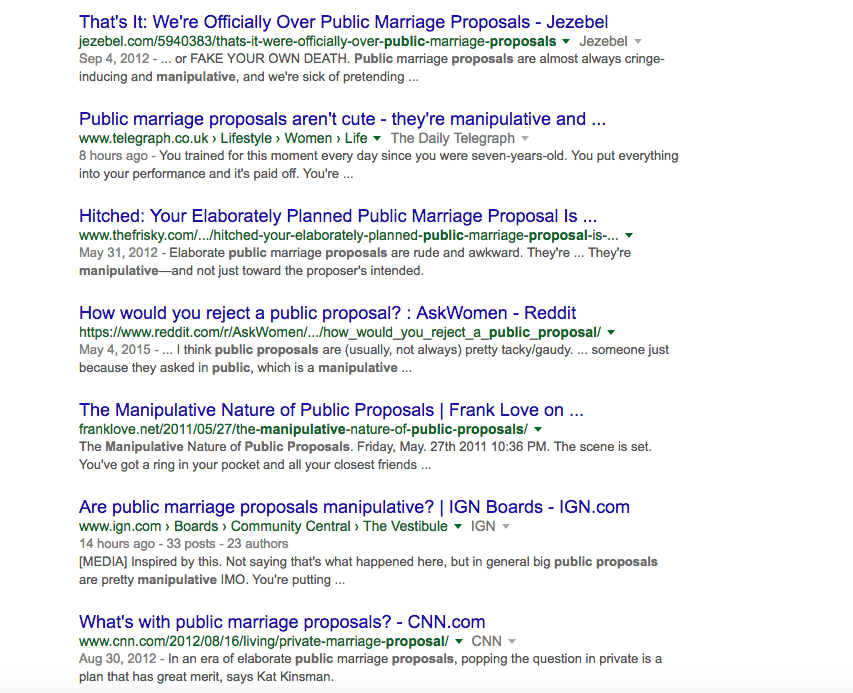 Google - google.com
"Manipulative" is one word that pops up when searching "public proposal."
Some feel it is "manipulative" because if you ask a woman in public, to marry her, (and it is almost always a woman being asked, as opposed to it being the other way around) she may feel as though she has to say yes because of all of the people watching. One Redditor shares her thoughts:
"I'd probably say yes in the moment to save face and out of obligation then have to go through the misery of dumping him as soon as we're in private."
If she were to turn him down in public, she would likely receive a lot of backlash. One quick look at the comments section on any public proposal video on YouTube will tell you that. Here's one:

itzDeaMan/YouTube - youtube.com
"Dick move ... "
Writer Sunny Singh went as far to declare Qin's proposal "a dick move."
Singh told BBC this:
"[the proposal was] a dick move, and definitely not romantic.

It's a control mechanism, a way of saying 'You may just have won an Olympic medal, or be a CEO or have designed a spacecraft, but really the most important thing is you're my wife.'"
Singh asked what would happen if you flipped the genders.
"Imagine if it was someone like Michael Phelps receiving a medal and a woman came up and proposed - people would laugh at her. When men experience success, women are expected to stand aside and cheer from the background."
But one Twitter user pointed out that this wasn't the first Olympic public proposal, and the first didn't feature a man at all.
Marjorie Enya proposed to her girlfriend, rugby player Isadora Cerullo. Singh argued that the difference was that Enya proposed "after, not during the ceremony. Neither of them was on the podium!" Others agree.
Still, many think there was nothing wrong with the proposal.
And Twitter is full of people who are fawning over the couple and their moment.
Ultimately, we, nor any people tweeting about the proposal, know Qin Kai and He Zi personally. We have no idea how she really felt. If there's any lesson to be learned from this, it's that only you know your boyfriend/girlfriend best, and no matter how you propose, the internet is sure to find some way to explain why you did it wrong.
[h/t BBC]
Share your opinion
Do public proposals make you cringe?