Meme Captures a Problem With Black Activism
August 17th 2016
By:
A meme about a controversial black sub-movement exposes an important problem: much of the narrative around black activism focuses on straight black males.
Facebook user Wendell J. Tucker posted a picture of a tee shirt he designed. The accompanying definition of "Hotep" — "a person who is Pro-Black but, but only when it benefits Black Males" — slammed the sexism within the Hotep community, a black consciousness movement that's been criticized for its extreme views on gender roles, gay men, and black history.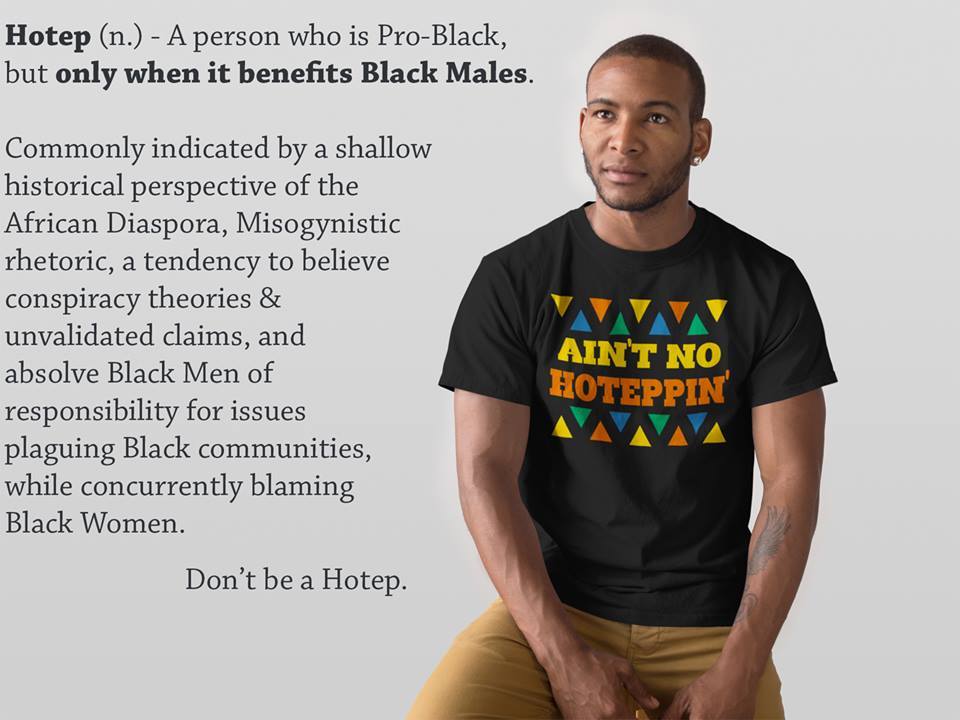 Facebook/Son of Baldwin - facebook.com
Hotep has a broad definition, but it usually describes a person or ideology that's loosely based on a global history of the African diaspora, but often mixes outlandish myths with facts.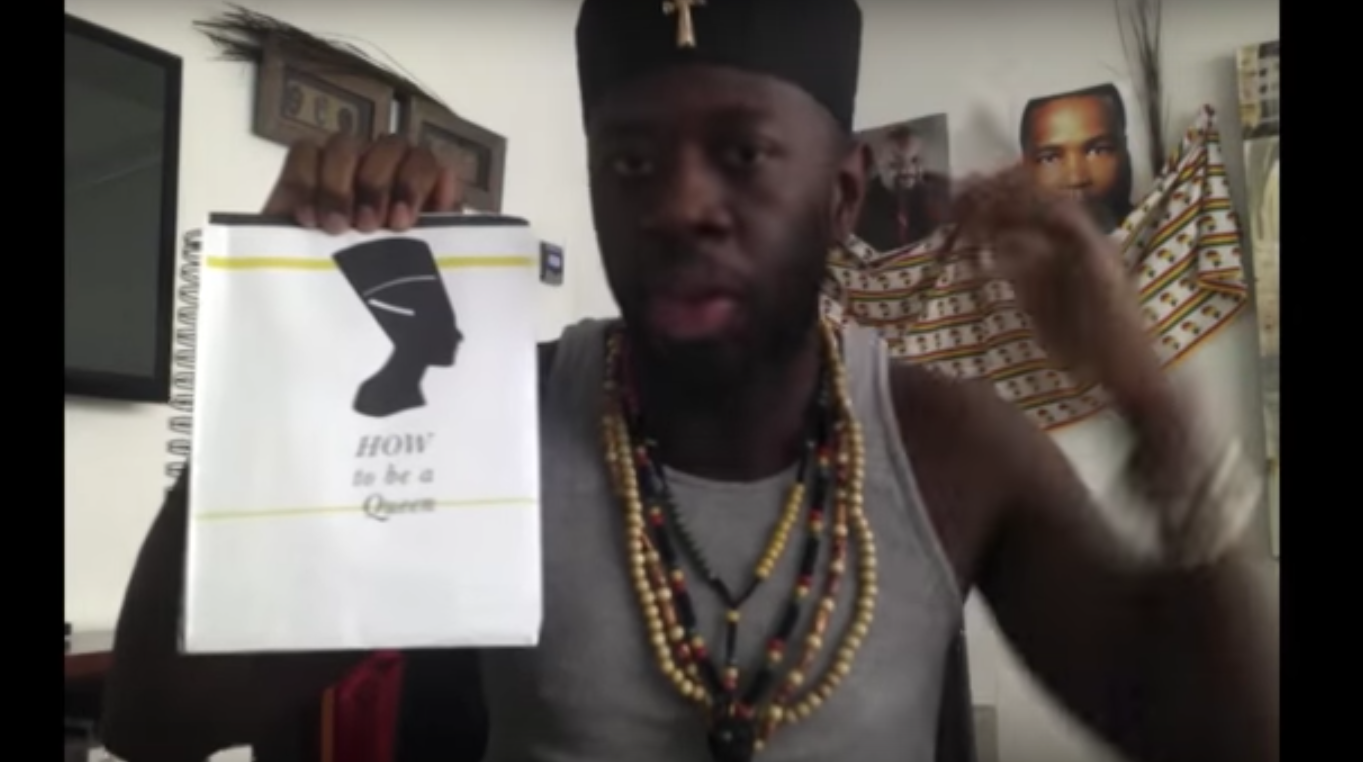 Youtube/RadhaMUSprime - youtube.com
For example, a Hotep made a video at a grocery store explaining that black women's menstrual cycles are sometimes "off" because they're eating cauliflower, a vegetable created by men that has no carbon. Yes, you read that correctly.
The man in the video is effectively "mansplaining" women's periods with fake science. A popular belief with Hotep men is that periods are unnatural to black women.
The narrative around black issues often centers on men first.
Hoteps are not the only people in the black community to focus their activism on men. The recent media narrative around the Black Lives Matter movement focuses on black men like Michael Brown, Freddie Gray, and Philando Castile, but black women like Sandra Bland and Tanisha Anderson also died under suspicious circumstances in police custody. Also the co-founders of the #BlackLivesMatter movement, Alicia Garza, Opal Tometi, and Patrisse Cullors are black women.
However, many Hoteps have a particularly discriminatory stance on important issues.
Columnist Damon Young wrote an explanation of Hoteps in The Root that touches on an important distinction from mainstream black activism:
"Over the past decade or so, the working definition of "Hotep" has morphed into an all-encompassing term describing a person who's either a clueless parody of Afrocentricity—think 'Preach' from Don't Be a Menace to South Central While Drinking Your Juice in the Hood—or someone who's loudly, conspicuously and obnoxiously pro-black but anti-progress."
Young's "anti-progress" comment touches on the fact that the Hotep movement is often criticized as misogynist and homophobic.
Madam Noire writer Sierra Boone wrote that Hoteps are "killing the conscious community." The way that many Hoteps talk about women and their bodies can be problematic.
"In the beginning, referring to all Black women as 'wombmen' may seem endearing, but expecting every single woman to act as an incubator to Black men's needs is nowhere near 'woke.' Encouraging sex positivity is great, but having a 10-page list on what separates a 'woman' from a 'female' or 'thot' has no positivity in it."
Robert Jones, Jr., a writer who runs the online social justice community Son of Baldwin, pointed out in a Facebook post that many Hoteps also discriminate against LGBT people calling the movement "rabidly queerantagonistic."
People on Twitter also pointed out the association between Hoteps and discrimination.
Black women and gays have played an important role in black activism.
Rosa Parks famously didn't give up her seat for a white person an a segregated bus ride, and Black power activist Angela Davis is a civil rights author and lecturer. Famous author and social justice icon James Baldwin was gay and so was one of Dr. Martin Luther King, Jr.'s closest colleagues, civil rights leader Bayard Rustin.
Share your opinion
Do you think minority women activists get as much credit as men?