The Kardashians Could Be in Trouble Over These Instagram Posts
August 22nd 2016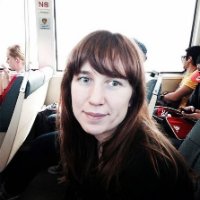 By:
The Kardashian family may be in trouble over promotional posts on Instagram, according to a Monday blog post published by the consumer watchdog group Truth in Advertising (TINA).
Truth in Advertising sent a letter (PDF) to the Kardashians notifying them that they discovered over 100 Instagram posts that should have been marked as advertisements, the post reports.
The TINA letter asserts that the family has a week to remove the posts before they turn their findings over to the Federal Communications Commission, which could open a criminal investigation as a result.
"When it comes to sponsored social media posts, the law is clear – unless it's self-evident that an Instagram post is an advertisement, a clear and prominent disclosure is required so that consumers understand that what they are viewing is an ad," TINA.org Executive Director Bonnie Patten said in a statement to ATTN:. "The Kardashian-Jenner family and the companies that have a commercial relationship with them have ignored this law for far too long, and it's time that they were held accountable."
"Tomorrow, we will be publishing a database with over 100 examples of problematic posts made by the Kardashian/Jenner family that form the basis of our warning letter," TINA Director of Marketing & Communications Shana Mueller told ATTN: over email.
In May, the Federal Trade Commission updated its endorsement guidelines to clarify that promotional social media posts must, at the very least, begin with the word AD or hashtag #ad, disclosing that the user has a paid relationship with the company or product.
The FTC website's Q&A section explains what social media influencers and celebrities are required to do when they share a promotional post:
"Is there special wording I have to use to make the disclosure?

"No. The point is to give readers the essential information. A simple disclosure like 'Company X gave me this product to try . . . .' will usually be effective.

"Do I have to hire a lawyer to help me write a disclosure?

"No. What matters is effective communication, not legalese. A disclosure like 'Company X sent me [name of product] to try, and I think it's great' gives your readers the information they need. Or, at the start of a short video, you might say, 'Some of the products I'm going to use in this video were sent to me by their manufacturers.' That gives the necessary heads-up to your viewers."
"Yet, Kardashian-Jenner family members continually fail to clearly and conspicuously disclose their relationship with the companies they promote in their Instagram posts as is required by federal law," TINA asserts.
The blogpost alleges that Kylie Jenner had the most posts in violation of the law, but that they also found posts on Kim, Khloe, and Kourtney Kardashian's Instagram pages.
TINA flagged posts about Fit Tea and PUMA that were shared on Jenner's Instagram and similar posts on the brands' accounts.
TINA/Kylie Jenner/FitTea - truthinadvertising.org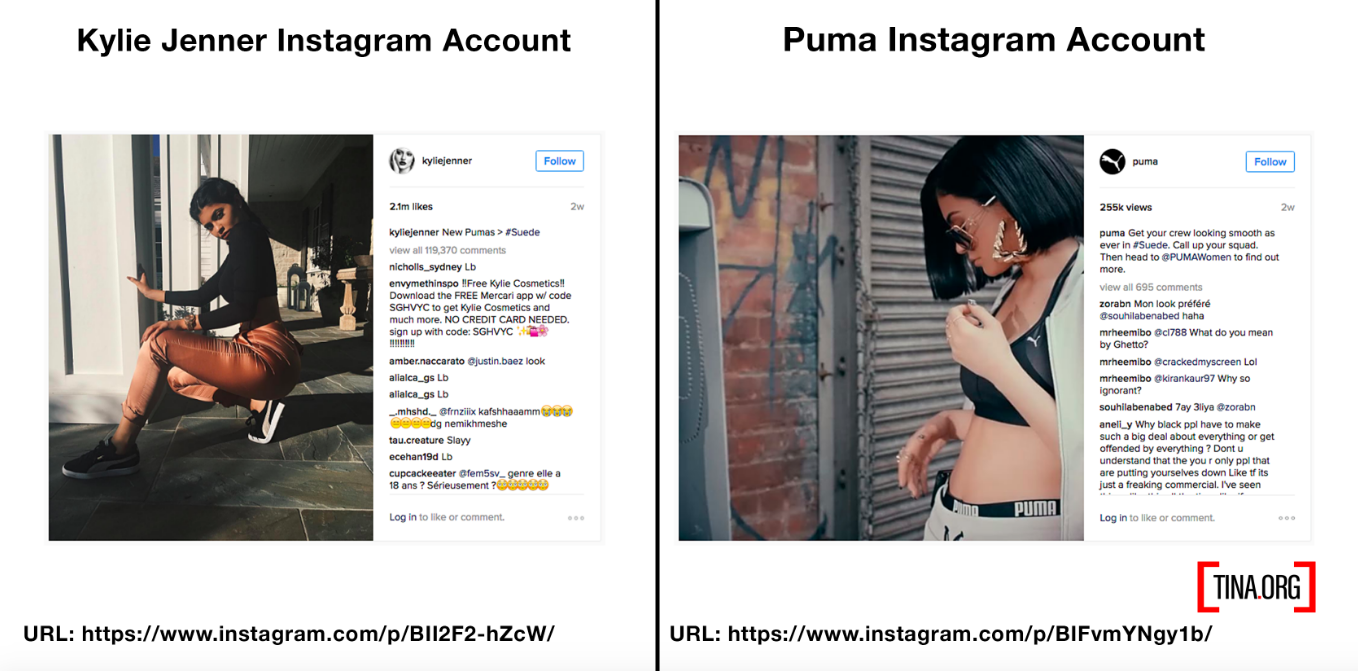 TINA/Kylie Jenner/Puma - truthinadvertising.org
Though Kylie Jenner's Puma posts, for example, seem rather harmless, the products that celebrities promote on Instagram aren't always so innocuous.
An April investigation by Racked found that many of the popular Instagram 'teatoxes' promoted by celebrities and social media influencers encouraged consumers to take excessive doses of laxatives and failed to list their ingredients.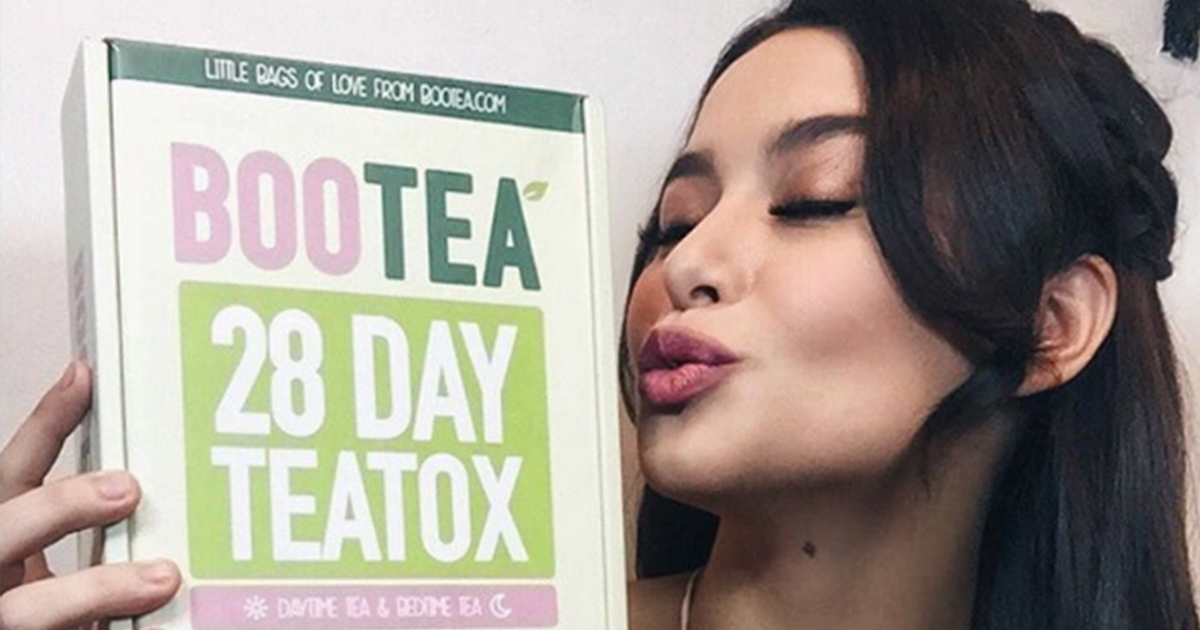 Instagram/@yassipressman - instagram.com
This isn't the first time one of the Kardashian siblings has gotten in trouble over a sponsored post.
In 2015, the company Duchesnay recieved an FDA warning over an Instagram post shared by Kim Kardashian advertising the morning sickness drug Diclegis. Her post failed to include any of the drug's side effects, TINA reports. Kardashian deleted the post and redid it with the proper information.
It's also somewhat ironic that the Kardashian clan is in hot water over the transparency of their promotional posts considering a recent post from Scott Disick. The post was accidentally shared with instructions from the company Bootea.
As ATTN: has reported previously, Disick quickly deleted the post and republished it with the caption, "Keeping up the summer workout routine with my morning @booteauk protein shake!" — but not before Twitter users captured his gaffe in viral screenshots.
On Monday, Kim Kardashian shared a promotional post following TINA's instructions.
ATTN: reached out to a representative of Kylie Jenner and will update this post when we receive a response.
Share your opinion
Do you agree with the FTC's rules about sponsored posts?