The U.S. Values Prisons More Than Education
August 31st 2016
By:
Americans often use the expression "put your money where your mouth is," and data on government spending shows that Americans increasingly put their money behind prisons instead of education. For the past 30 years, the U.S. has drastically increased the amount of tax payer money that funds prisons compared to money for schools and students.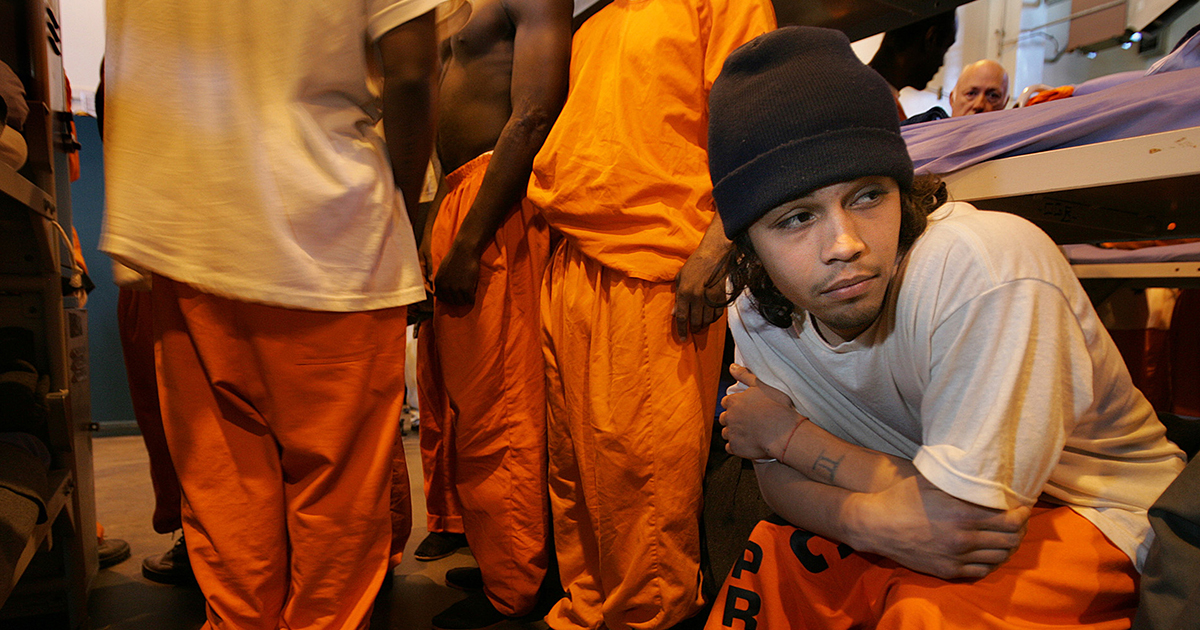 AP/Spencer Weiner - apimages.com
An analysis by the U.S. Department of Education released in July found that since 1980, the spending for state and local prisons increased at triple the rate, compared public school education.
From 1980 to 2013, state and local governments doubled spending on kindergarten through high school education from $254 billion to $534 billion a year. However
money on prisons quadrupled in the same time period from $17 to $71 billion on average, according to the Department of Education.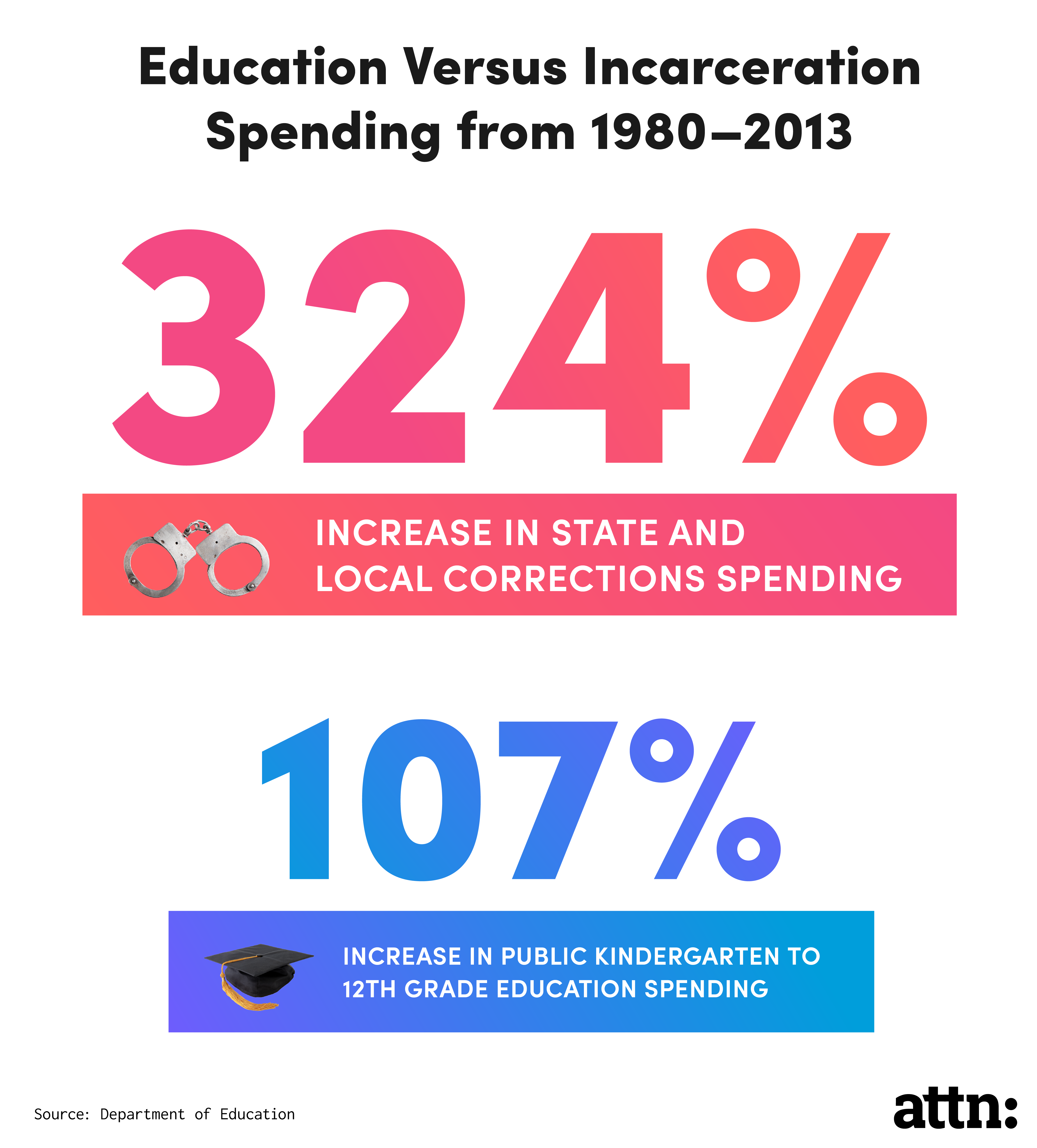 /Kristin Hodge
In 23 states, per capita spending on prisons and correctional facilities doubled the spending increase in kindergarten through high school public education.
Flickr/Oran Viriyincy - flic.kr
In seven other states the rate of spending on prisons increased five times that of education:
Idaho
Michigan
Montana
North Dakota
South Carolina
South Dakota
West Virginia
U.S. Education Secretary John King Jr. said that these numbers reveal America's value system.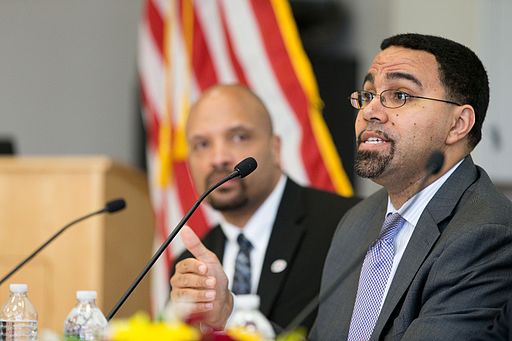 Wikimedia Commons/U.S .Department of Education - wikimedia.org
"Budgets reflect our values, and the trends revealed in this analysis are a reflection of our nation's priorities that should be revisited," said King, according to a DOE press release. "For far too long, systems in this country have continued to perpetuate inequity. We must choose to make more investments in our children's future. We need to invest more in prevention than in punishment, to invest more in schools, not prisons."
The DOE analysis also shows a strong link between a lack of education and incarceration.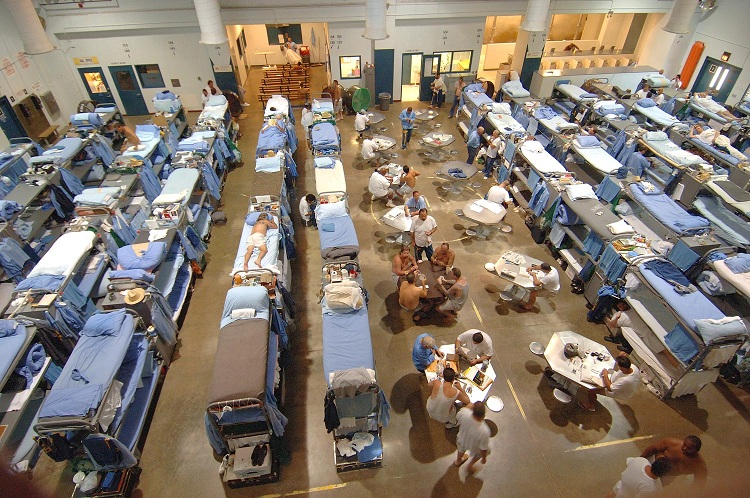 Wikimedia/California Department of Corrections - wikimedia.org
Two-thirds of state prisoners have not completed high school and some findings suggest that black men between the ages of 20 to 24 lacking a high school diploma may have a better chance of going to prison than getting a job, according to the DOE.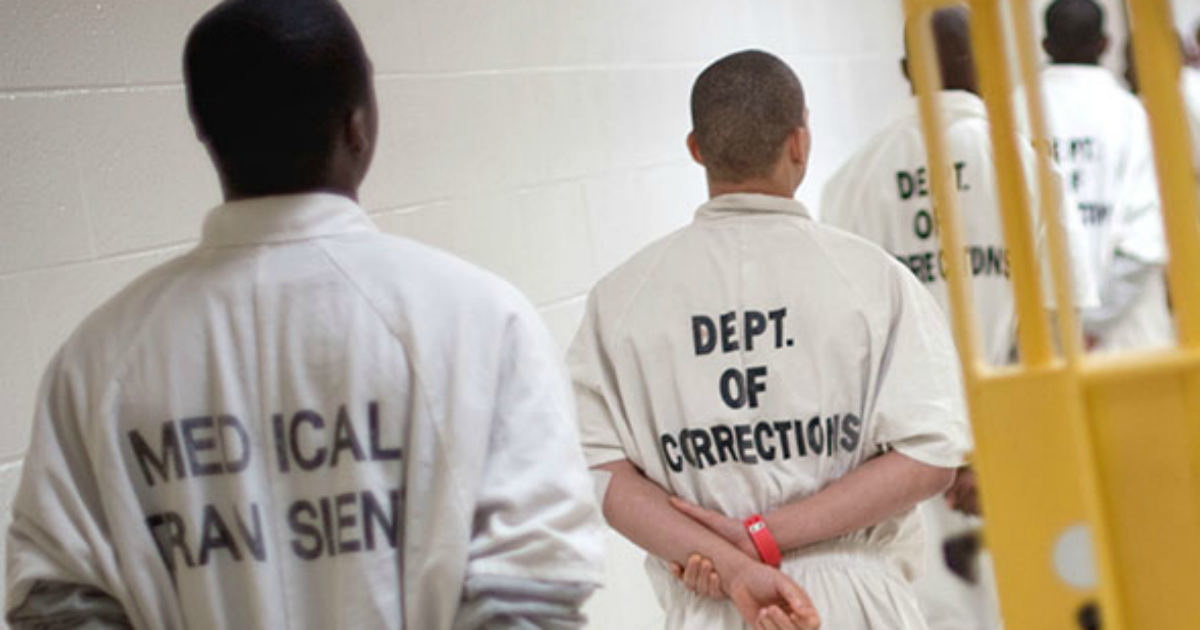 AP/David Goldman - apimages.com
The U.S. has the highest incarceration rate in the world and the U.S. correctional system houses 20 percent of the world's imprisoned population.
Because of high rates of incarceration — in part due to harsh prison sentences and mandatory sentencing laws — the prison population has grown drastically since 1990, while the rate of violent crime and property crime has gone down by 45 percent, according to the Brookings Institute.
Wikimedia - wikimedia.org
"Mass incarceration does not make us safer. Yet for three decades, our country has prioritized spending on prisons instead of classrooms," said Valerie Jarrett, senior advisor to President Obama in a press release in July. "We can no longer afford this failure to invest in opportunity, only to lock up people once they've dropped out of school and turned to crime. These misguided priorities make us less safe and betray our values, and it is time we came together as a country to invest in our people and their capacity to contribute to society."
Share your opinion
Do you think the U.S. should spend more money on education?