Former Models at Trump Model Management Claim to Have Worked Illegally
August 31st 2016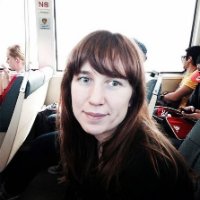 By:
In an in-depth Mother Jones report, three former models levied serious allegations about Trump Model Management skirting immigration laws and subjecting them to "sweatshop" living conditions.
Though the story has created some controversy for the Trump campaign, it also raises larger concerns about visa issues and labor conditions within the fashion industry.
The models — Rachel Blais, and two women who opted to remain anonymous and are identified as "Kate" and "Anna" in the report — claim to have come into the U.S. with tourist visas, which do not permit foreigners to work in the United States.
"Most of the girls in the apartment that were not American didn't have a work visa," Blais said.
According to financial statements and immigration documents reviewed by Mother Jones, there was a six-month period between when Blais began working for the agency in the U.S. and when she acquired the work visa required to do so legally. During this time, she was featured in a cameo on "The Apprentice."
Another model alleged that the company waited to grant models visas until they proved themselves worth the company's investment.
From Mother Jones:
"'It was very much the case of you earn your visa,' Anna said. 'Essentially, if you got enough work and they liked you enough, they'd pay for a visa, but you weren't about to see a dime before you could prove your worth.'

"'I was pretty on edge most of the time I was there,' Anna said of the three months in 2009 she spent in New York working for Trump's agency.

"'I was there illegally,' she said. 'A sitting duck.'"
She also claimed that a representative of the agency told her, "If [customs officials] ask you any questions, you're just here for meetings."
Foreign models can obtain H1-B visas — which allow them to work legally in the U.S for three years or longer, but the temporary visas described by the models seem to be B-2 Tourist Visas, which last six months and do not permit employment in the U.S., Politico explains.
As ATTN: has reported previously, H-1B visas are selected through a lottery after applicants gain sponsorship from an employer and pay a $325 fee. Tourist visas are cheaper and simpler to obtain. 
The models interviewed for the Mother Jones report suggest that the agency broke visa laws and exerted pressure on models by granting them H1-Bs — the visa they all required to work legally — based on perceived merit.
"Every year there are many more applications in the H-1B category than there are visas available, so it's not surprising that everyone from high tech companies go modeling agencies focuses their efforts on individuals who are most important to the company and most likely to succeed," Susan Scafidi, the Academic Director of Fordham University's Fashion Law Institute, told ATTN: via email.
Visa laws are a major issue in the fashion industry around the globe. In 2014, China announced a crackdown on foreign models working without proper visas, the New York Times reports.
Still, Scafidi said that new technology has made it more difficult for agencies to get around visa laws.
"Skirting visa laws is reportedly much less common than it was previously, in part because social media makes it much easier for immigration officials to track visiting models and their activities," she explained.
The report also includes disturbing claims about how the agency housed, treated, and paid its models.
The models told Mother Jones they paid steep rates to live in bunk-beds in cramped apartments in the East Village. "The apartment was like a sweatshop," one of the models said.
From Mother Jones:
"A detailed financial statement provided by Blais shows that Trump's agency charged her as much as $1,600 a month for a bunk in a room she shared with five others. Kate said she paid about $1,200 a month—'highway robbery,' she called it. For comparison, in the summer of 2004, an entire studio apartment nearby was advertised at $1,375 a month."
Blais claimed the agency took large cuts from their pay to cover rent, beauty treatments, travel, and other expenses.
"This is a system where they actually end up making money on the back of these foreign workers," she said. Another model who spoke to Mother Jones said she returned home indebted to the company because she was unable to pay her living expenses.
"Models travel a great deal — from city to city for different fashion weeks, to different locations for photo shoots," Scafidi explained. "Shared model apartments arranged by agencies and charged to models' accounts are common."
ATTN: reached out to the Trump campaign for comment and will update this post if we receive a response. Trump Model Management did not respond to Mother Jones requests for comment. When reached for comment, Trump campaign spokeswoman Hope Hicks told Mother Jones, "That has nothing to do with me or the campaign."
The allegations against Trump Model Management may seem especially damning due to their ties to the presidential hopeful, but the practices described in the report aren't unique to Trump's agency.
In May, CNN Money published a damning report on labor abuse in the industry after conducting dozens of interviews with former models, labor experts, and others the industry and reviewing various financial documents.
"When you're a supermodel like Giselle or Christy Turlington you're treated like royalty, but 99 percent of models are treated like garbage," former agency executive Carolyn Kramer told CNN Money.
Foreign models can be especially vulnerable to abuse, the report explains.
From CNN Money:
"For decades this world has operated in the shadows — blatantly taking advantage of its young, mainly female workforce. Many models are thousands of miles away from their families, while foreign models often speak little English and are trapped in immigration programs that make them that much more vulnerable. Others aren't in immigration programs at all, but are instead encouraged by agencies to come to the United States illegally."
Numerous models told CNN Money they were subjected to terrible living conditions and high expense fees — all while being paid very little for their work.
"There is this culture that comes from the agency that you are disposable and you are so lucky to be here," former model Meredith Hattam said. "It's a toxic power dynamic and it starts from the top."
In recent years, groups like the Model Alliance — an organization founded by former model Sarah Ziff — have worked to protect models from abuse.
"Advocacy for models has moved the spotlight from the runway to backstage, and we've achieved some concrete victories — inclusion of models under 18 in the New York State' law protecting child performers, for example, and the regular pre-Fashion Week reminders from the Council of Fashion Designers of America regarding models' physical health," Scafidi said. "There is still work to be done, however, and some efforts — like immigration reform — will require the active participation of modeling agencies as well."
You can read the full report on Mother Jones.
Share your opinion
Do you think these allegations will hurt Donald Trump's campaign?