There's Another Dangerous Group With More Twitter Followers Than ISIS
September 1st 2016
By:
The Islamic State has an infamous history of using social media to recruit new members and inspire terror attacks. However, a new study from a Washington, D.C. university found that another group of extremists could be even more Twitter savvy.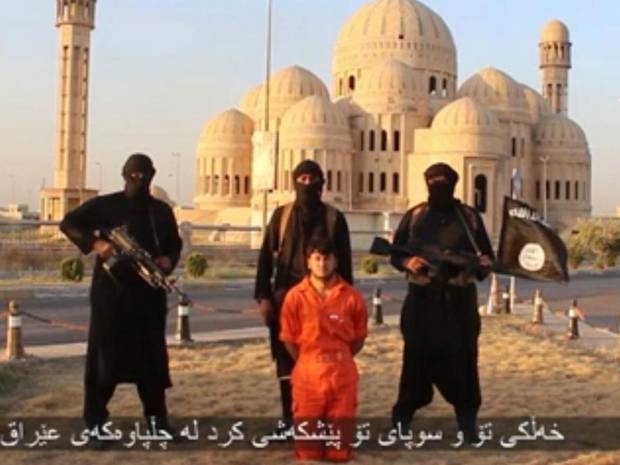 YouTube
A report from George Washington University's Center for Cyber and Homeland Security says that white nationalists and Nazis have more accounts and Twitter followers that the Islamic State.
Twitter.com - journalismfestival.com
Although J.M. Berger, a fellow at GWU's Program on Extremism and the author of "Nazis vs. ISIS on Twitter," writes that the Islamic State is still a "pioneer in the use of social media for recruitment," white nationalists have recently eclipsed them.
"On Twitter, ISIS's preferred social platform, American white nationalist movements have seen their followers grow by more than 600% since 2012," wrote Berger. "Today, they outperform ISIS in nearly every social metric, from follower counts to tweets per day."
White nationalists and Nazis have an average follower count that is 22 times greater than ISIS members, according to Berger's report.
The most popular Twitter topic for white nationalists was "white genocide."
White genocide is the concept that "the white race is directly endangered by the increasing diversity of society," according to Berger's report.
The second most popular topic with white nationalists was Donald Trump.
Hashtags about Republican presidential candidate Donald Trump were more popular with white nationalists on Twitter than any other hashtag except for #whitegenocide.
Although Trump has made statements rejecting the white nationalism movement, ATTN: previously reported that much of Trump's campaign rhetoric signals allegiance to white males in a society that's rapidly becoming more diverse.

"'Build a wall' is shorthand for 'no more immigrants,' and 'renegotiate NAFTA' is shorthand for 'I'll protect your jobs,'" University of California, Los Angeles political science professor Joshua Foa Dienstag told ATTN: in August. "Then all the various racist noises are ways to signal 'I'm on your side.'"
Trump has also attracted support from former Ku Klux Klan leader David Duke who's running for a U.S. Senate seat in Louisiana, however Trump rejected the endorsement.
This week, the presidential candidate's son, Donald Trump Jr., retweeted writer Kevin MacDonald, who has a long history of making anti-semitic comments, according to the Southern Poverty Law Center.

Twitter.com - dailycaller.com
Last month, a white supremacist ran over a black teenager in Oregon.
Russell Courtier, reportedly a white supremacist and gang leader, allegedly ran over 19-year-old black teenager Larnell Malik Bruce, according to the New York Daily News.
After a fight with Courtier at a convenience store, Bruce ran away from the scene. Courtier along with his girlfriend Colleen Hunt in the passenger seat, allegedly ran down Bruce with their jeep and killed him.
The federal government has been concerned about domestic white supremacist groups for several years. In 2006, the FBI released a report about white supremacists' organized efforts to infiltrate police departments across the country.
Share your opinion
Should Americans be more concerned about white nationalist groups?