Meet the Five Biggest Enemies of Marijuana Legalization
March 8th 2015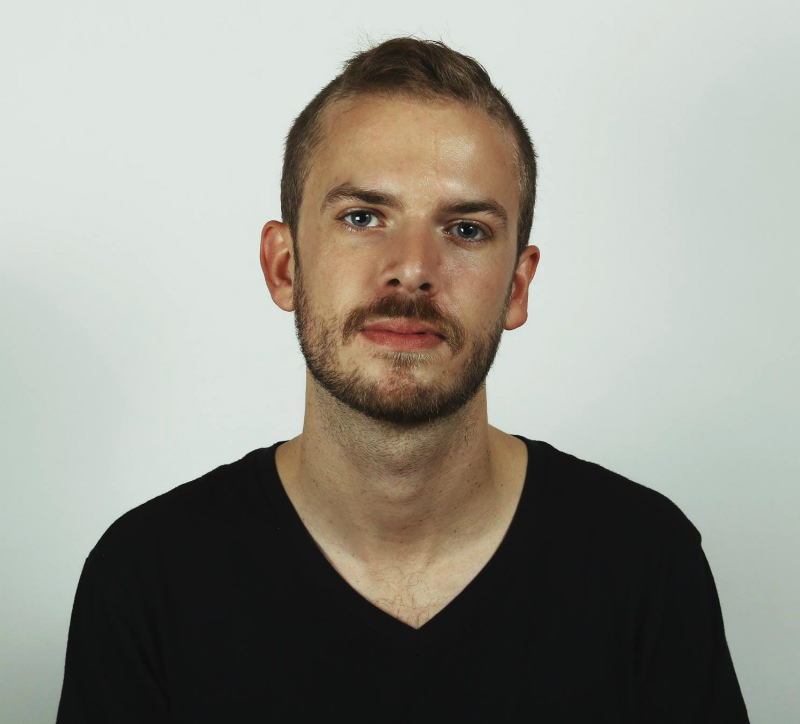 By:
Several groups in the United States have a vested interest in preventing the legalization of cannabis. As confirmed by an investigation by OpenSecrets last year, pharmaceutical companies, police unions, private prison corporations, and companies that produce alcoholic beverages have a lot of money to lose if marijuana floods the streets of your town.
California Beer & Beverage Distributors ponied up $10,000 to defeat marijuana legalization in California in 2010. Police unions spent hundreds of thousands of dollars defeating the same measure, fearing they would lose millions of dollars in funding meant for pursuing marijuana operations. 
The largest for-profit prison corporation in the United States, Corrections Corporation of America (CCA), has blatantly admitted to its concerns over drug policy. "Any changes with respect to drugs and controlled substances or illegal immigration could affect the number of persons arrested, convicted, and sentenced, thereby potentially reducing demand for correctional facilities to house them," its 2011 SEC filing states. They've also been accused of supporting political candidates who oppose marijuana legalization. 
The pharmaceutical industry not only funds academics who regularly speak out against marijuana, they also fund groups that lobby against legalization (more on that later). That being said, it's easy to forget that behind these abstract and obscure organizational names, there are real humans.
Here are five major players behind the push to keep that joint out of your hand:
1. Sheldon Adelson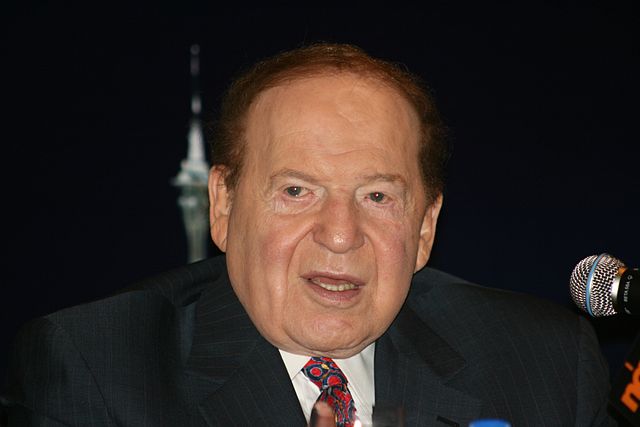 Bectrigger / Wikimedia
Besides being the man known for having Republican presidential candidates fly out to kiss his ring in hopes of getting some of his $30 billion to fund their campaign, Sheldon Adelson has spent mountains of money to defeat marijuana legislation. Adelson is the CEO of the casino company Las Vegas Sands Corporation, and he funded 85 percent of the campaign against medical marijuana in Florida last year. The man spent over $5 million dollars on the campaign run by Drug Free Florida, and medical marijuana was successfully defeated. Investigative journalist Lee Fang hypothesized this is because Adelson wants to build a casino in Florida, so it's possible he's trying to control the market on vices. Another theory is that he's trying to support Florida Gov. Rick Scott, who has received contributions from Adelson in the past. 
2. Kevin Sabet
Jacksoncheese / Wikimedia
3. Patrick Kennedy
Kevin Sabet and Patrick Kennedy founded Smart Approaches to Marijuana (Project SAM). The nonprofit organization is known for its marketing campaigns and public rallies against the use of marijuana. Sabet is a former White House advisor, and Kennedy is a reformed drug user and the son of the late Sen. Ted Kennedy. Kennedy also served as a U.S congressman. While little is known about SAM's funding, and they certainly have a lot of money based on the traveling and marketing they do, The Nation pointed out an interesting connection last year: Project SAM works very closely with the Community Anti-Drug Coalition of America (CADCA), which is partially funded by opioid manufacturers and other pharmaceutical companies. Pharmaceutical companies have a solid reason to oppose legalization because marijuana could compete with existing painkiller products that are already on the market.     
SAM also gained attention when it distributed the claim by Dr. Christian Thurstone on social media that one contributing factor in Michael Brown's death was the THC that was found in Brown's system. "Brown's death also should serve as a tragic reminder that marijuana is not harmless," Thurstone said.
Furthermore, Sabet was part of a federally funded anti-marijuana campaign that toured Oregon just two weeks before voters there received their ballots on a legalization referendum, which eventually passed. 
4. Mel Sembler and Betty Sembler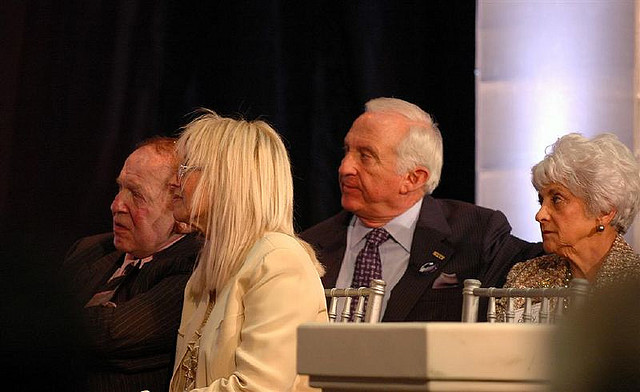 fredthompson/Wikimedia
Mel and Betty Sembler founded the nonprofit organization Save Our Society from Drugs (SOS). SOS poured over $150,000 into Smart Colorado, an anti-marijuana group, in 2012 in an attempt to block marijuana legalization in Colorado. SOS provided the vast majority of the money spent on the campaign against the initiative. That attempt to stop legalization, as you probably know, failed. Before SOS, the couple founded the well-known nonprofit organization Drug Free America, formerly known as STRAIGHT Inc. According to Fang, STRAIGHT operated drug treatment facilities that are said to have hosted clients who experienced rape, beatings, and psychological abuse. It also receives hundreds of thousands of dollars in taxpayer money from the government for its employee drug-testing programs. 
Share your opinion
Do you support marijuana legalization?