How Opioids Are Contributing to the High Maternal Death Rate in America
September 6th 2016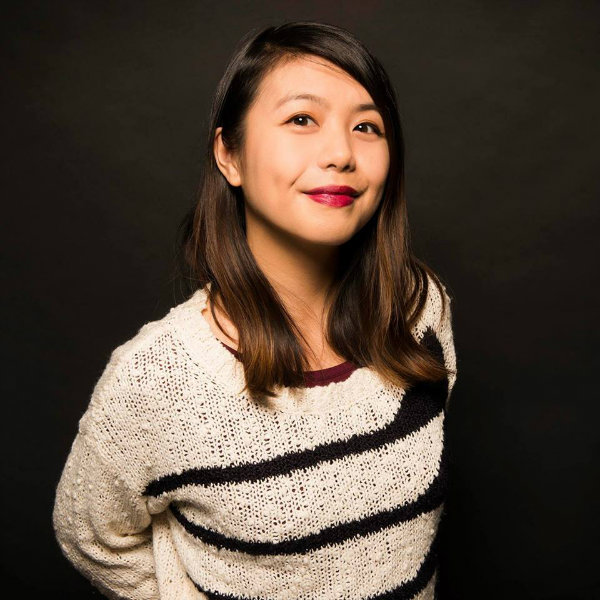 By:
New research suggests a reason why maternal mortality in the U.S. has been rising while it has declined in other wealthy nations: Opioid addiction.
A recent report by a task force created by the Texas Department of State Health discovered the following relationship between opioid addiction and deaths during or shortly after childbirth in the state of Texas:
"Review of actual case records (including postmortem toxicology and police reports) showed that the majority of these maternal deaths involved licit or illicit prescription opioids."

The leading causes of maternal death are "cardiac events, overdose by licit or illicit prescription drugs, and hypertensive disorders."

From 2008 to 2012, rates of neonatal abstinence syndrome "have steadily increased during this time period, which suggests that more pregnant women are using opioids."
Neonatal abstinence syndrome, or NAS, is "a group of problems that occur in a newborn who was exposed to addictive opiate drugs (such as heroin, codeine, oxycodone [Oxycontin], methadone or buprenorphine) while in the mother's womb," according to the U.S. National Library of Medicine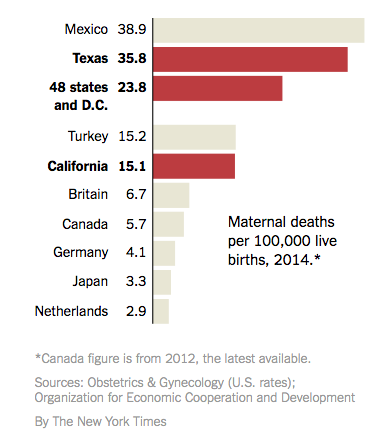 N.Y. Times - nytimes.com
In the 48 states besides California and Texas (which were analyzed separately), the maternal mortality rate increased by more than 26 percent from 2008 to 2014, the study reported.
Interestingly, California's maternal mortality rate is declining, with 15.1 maternal deaths per 100,000 live births in 2014. In contrast, Texas' rate has risen, to 35.8 maternal deaths. "The maternal mortality ratio [in Texas] — maternal deaths per 100,000 live births — doubled to 35.8 in 2014 from 17.7 in 2000. Compare that with Germany, which had 4.1 deaths per 100,000 live births in 2014," the study reported, according to an editorial in The New York Times.
ATTN: previously reported that several factors contribute to the growing trend of pregnancy-related deaths in the U.S., including pre-existing chronic diseases such as cardiovascular disease and racial bias in health care. The new study confirmed both of those findings.
Other factors include a continued lack of affordable of health care in the U.S., as well as state Republican lawmakers' cuts to women's health care in an attempt to eliminate government funding of Planned Parenthood, the Times opined.
The new study offers more evidence of America's national opioid addiction problem. Prescription painkillers designed for short-term use are highly addictive, and public health experts have found that abuse of such drugs starts a cycle of opioid abuse. "Forty-five percent of people who used heroin were also addicted to prescription opioid painkillers," according to the Centers for Disease Control and Prevention.
Share your opinion
Do you know anyone who has abused prescription painkillers?