The Most Important States in This Year's Election
September 9th 2016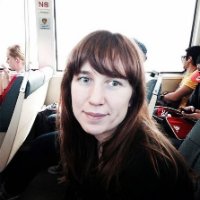 By:
A lot can change in a week, at least as far as polling numbers are concerned. Though Democratic presidential nominee Hillary Clinton enjoyed a hefty post-convention bump in the national polls — that was likely prolonged by Republican presidential nominee Donald Trump's feud with a Gold Star family and various other negative stories — her national lead has shrunk quite a bit: it now stands at about 3 percent.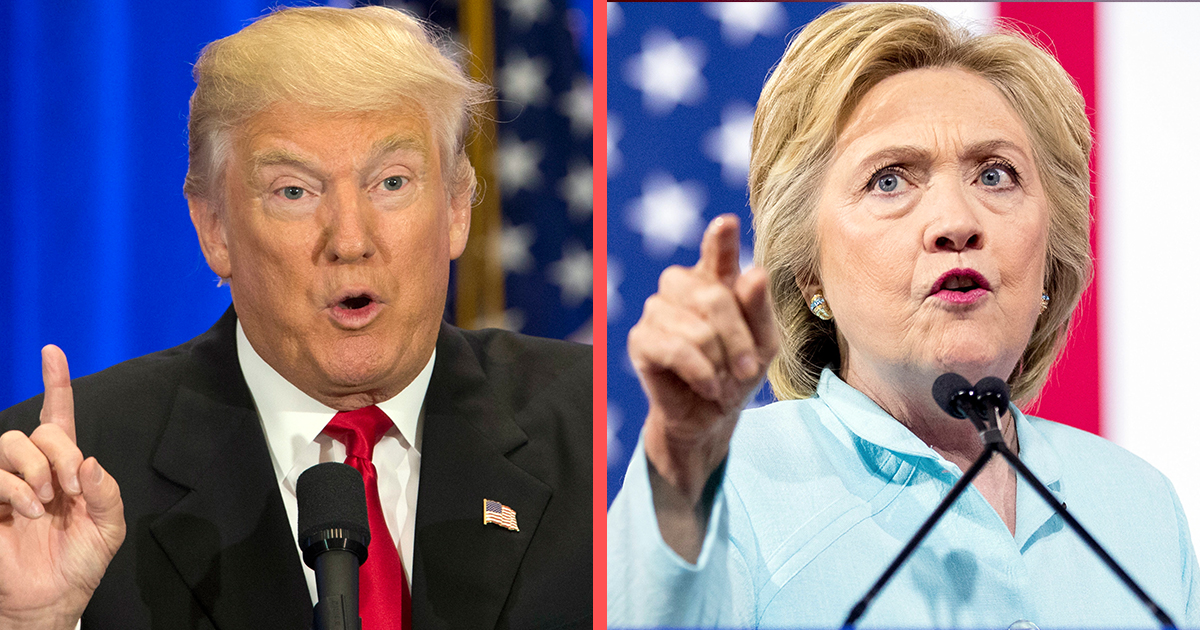 AP/Mary Altaffer, AP/Andrew Harnik - apimages.com
Still, despite day-by-day vacillations in national and state polls, it's clear that certain states will play particularly important roles in the candidates' potential paths to victory in November.
Included among these are states described as likely electoral "tipping points" — a term coined by statistician Nate Silver to refer to the state that pushes the winning candidate over the 270 votes needed to win the election. Other states are worth watching because they indicate larger shifts in the electoral map, are newly competitive, or are particularly close.
Here are six states worth watching as election day approaches.
1. Florida
With 29 electoral votes, Florida is one of the most — if not the most — important battleground state in the general election, FiveThirtyEight explains.
Recent state polls have been split over which candidate is ahead. A Thursday Quinnipiac poll had Clinton and Trump tied at 43 percent in Florida, CNN reports.
Conventional wisdom suggests that Donald Trump's unpopularity with non-white voters will make Florida an easier state for Clinton than it was for Obama in 2012 — who won the state by less than a point, the Tampa Bay Times explained in a May story. In order to win the state, Trump would have to do better than Gov. Mitt Romney (R-Mass.) did in 2012 in certain areas of the state.
From the Tampa Bay Times:
"Florida being Florida, the safe assumption is that the numbers will tighten into a neck-and-neck contest by November. Yes, Trump can win America's biggest battleground state, but only if the GOP closes ranks behind him. And only if he can perform far better against Clinton than Mitt Romney did against Barack Obama in places like Tampa Bay and North Florida to compensate for what most experts predict will be a historic Democratic drubbing in vote-rich southeast Florida."
It's also worth mentioning that Florida is one of the most expensive states to campaign in. Clinton's ground game is strong in Florida — while Trump has only one field office — and Clinton also booked about $34 million in ad-buys, The Hill points out.
2. Iowa
Iowa, where Trump has about a 2.5 point lead according to late August polling averages reported by FiveThirtyEight, may be Clinton's toughest battleground state.
On Thursday's "Keepin' It 1600" podcast — a political podcast hosted by former Obama speechwriter Jon Favreau and former Obama senior advisor Dan Pfeiffer — Obama's 2012 director of battleground states Mitch Stewart said Iowa is shaping up to be the hardest Obama state for Clinton.
Iowa used to move with the blue-leaning battleground states Wisconsin and Minnesota, Stewart explained, but has since become somewhat of an outlier, turning closer to red than purple.
Trump's appeal to non-college-educated white voters may explain his success in Iowa.
"As Democratic support among white voters — especially evangelicals, and especially non-college-educated people — has gradually eroded, it has gradually made Iowa more hospitable to Republicans, who won a very big midterm victory in the state in 2014," New York Magazine explains. Clinton also has a difficult history in the state.
From the Hill:
"Ninety-three percent of the ballots cast there in 2012 were from whites. It's also a state that has traditionally been difficult territory for Clinton. Her 2008 campaign never truly recovered from her third-place finish in that year's Democratic caucuses, while earlier this year she held off a challenge from Sen. Bernie Sanders (I-Vt.) only by a whisker."
3. Michigan
Michigan is also proving to be more challenging for Clinton than it was for Obama — who won it by around 10 points in 2012. Michigan has gone from a relatively safe blue state to a battleground since Obama's re-election: Clinton is currently leading it by an average of three points, per FiveThirtyEight, and it's also ranking high on their tipping point index.
Despite Clinton's shrinking lead and Trump's campaign stops across the Rust Belt — Illinois, Indiana, Michigan, and Ohio, and Pennsylvania, states characterized by shrinking factory industries — Michigan Republicans don't seem convinced he'll take the state in November.
On Friday, the Supreme Court rejected an appeal from Michigan Republicans to change the states voting laws — which don't allow split ticket voting and require checking a single box the cast all votes for Democrats or Republicans, the Los Angeles Times reports.
Trump's campaign has recently made efforts to catch up with Clinton on the ground and recently opened five field offices in a joint arrangement with the RNC, the Detroit News reported in an August 22 story.
From the Detroit News:
"Trump's hiring in Michigan comes as some Republican activists have begun to complain publicly that the businessman's campaign and Republican National Committee have been too slow to build up a ground game in the state, which is seen as crucial to the GOP's White House fortunes.

"A month after the Republican National Convention, yard signs for the Donald Trump-Mike Pence ticket remain 'a precious commodity right now,' said GOP activist Matt Maddock, who along with his wife, Meshawn, has opened an unofficial Trump campaign field office for grassroots activists in Walled Lake."
4. North Carolina
Clinton is averaging slightly over one point lead in North Carolina, according to FiveThirtyEight. North Carolina has become a much more competitive state in recent years due to demographic shifts.
In 2012, black voters comprised 23 percent of the states votes, and in 2012 Obama was the first Democrat to win North Carolina in three decades, the Hill reports.
North Carolina's voter ID laws were recently overturned in a strongly worded federal decision that said they "target African Americans with almost surgical precision."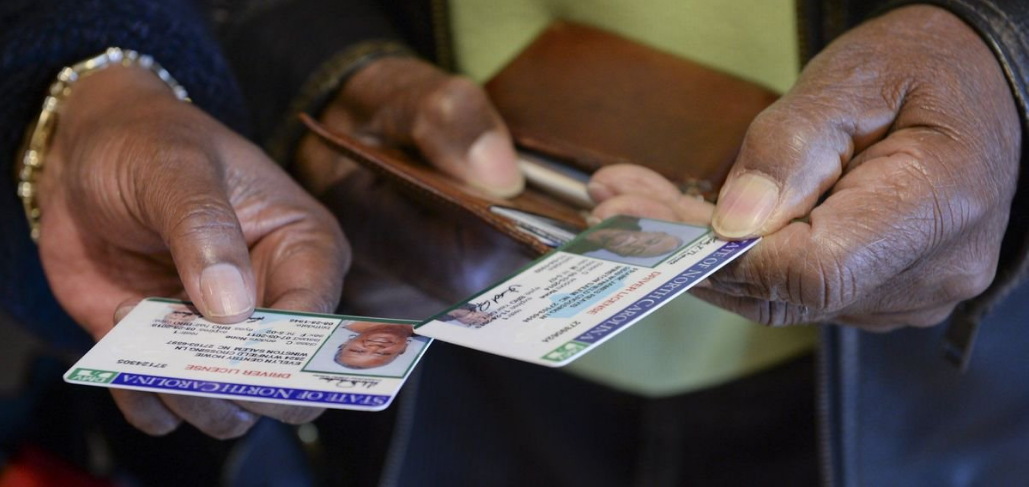 Twitter/_North_Carolina - twitter.com
As black voters in the state have historically cast their ballots for Democrats, the decision is certainly good news for Clinton, who even addressed it in a Thursday campaign stop.
5. Ohio
Trump has a very small lead (less than a point) in Ohio, according to FiveThirtyEight polling averages — more success than he is having in other battlegrounds.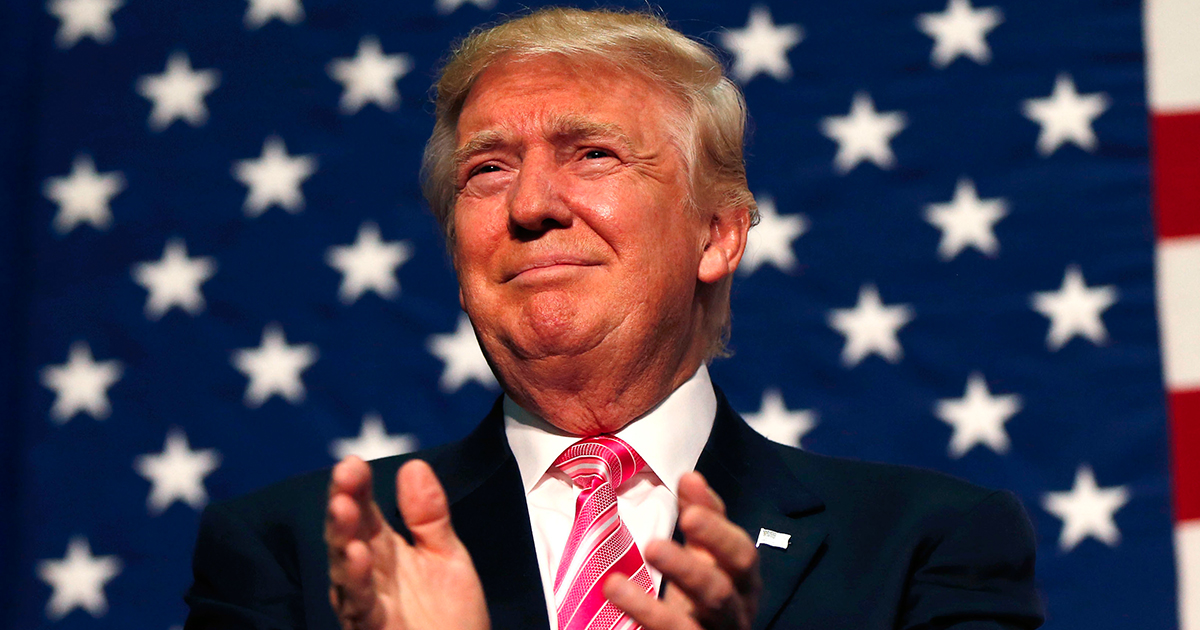 AP/Gerald Herbert - apimages.com
This may be due to his appeal to blue-collar white voters. According to 2012 exit polls, only 3 percent of Ohio voters were Latino and only 40 percent were college graduates.
In late July campaign stops, Clinton and running mate Sen. Tim Kaine (D-Va.) visited manufacturing sites and spoke about Clinton's job plan, hoping to counter some of Trump's strengths in these areas, the Washington Post explains.
6. Pennsylvania
Trump has spent a good deal of time campaigning in Pennsylvania, which Republicans have made efforts in for several decades: the last Republican presidential candidate to win the state was former President George H.W. Bush in 1988.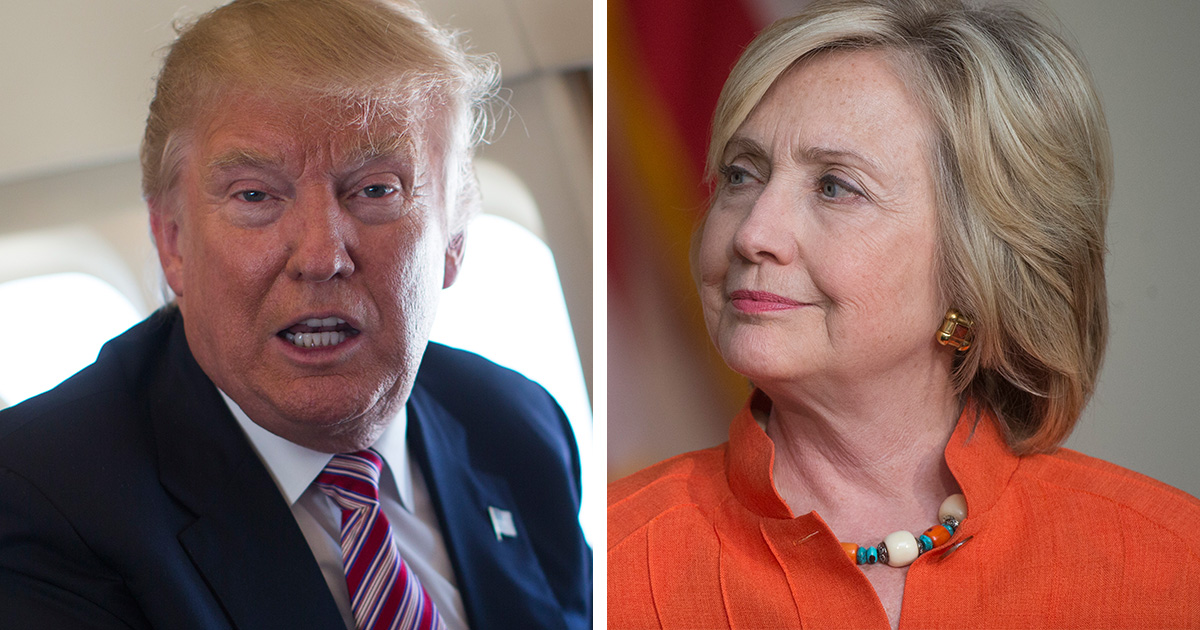 AP/Evan Vucci, AP/Jae C. Hong - apimages.com
But Democrats are fairly confident that the state won't flip.
"For every blue-collar Democrat we will lose in western Pennsylvania, we will pick up two or three moderate Republicans in the suburbs of Philadelphia," Sen. Charles Schumer (D-N.Y.) told the Washington Post. "The voters who are most out there figuring out what to do are not the blue-collar Democrats. They are the college-educated Republicans or independents who lean Republican in the suburbs."
Still, there are other states worth watching because they signal larger electoral changes.
Polls suggest that Clinton has a decent shot of taking Arizona and Georgia, Stewart explained. Though these states aren't crucial to her winning 270 electoral votes, they illustrate a shift of states down the country's Eastern seaboard turning blue, which could make things difficult for Republicans in future election cycles.
Share your opinion
Do you pay attention to political polls?