Your Quick Summary Of Pres. Obama's Student Aid Bill Of Rights
March 10th 2015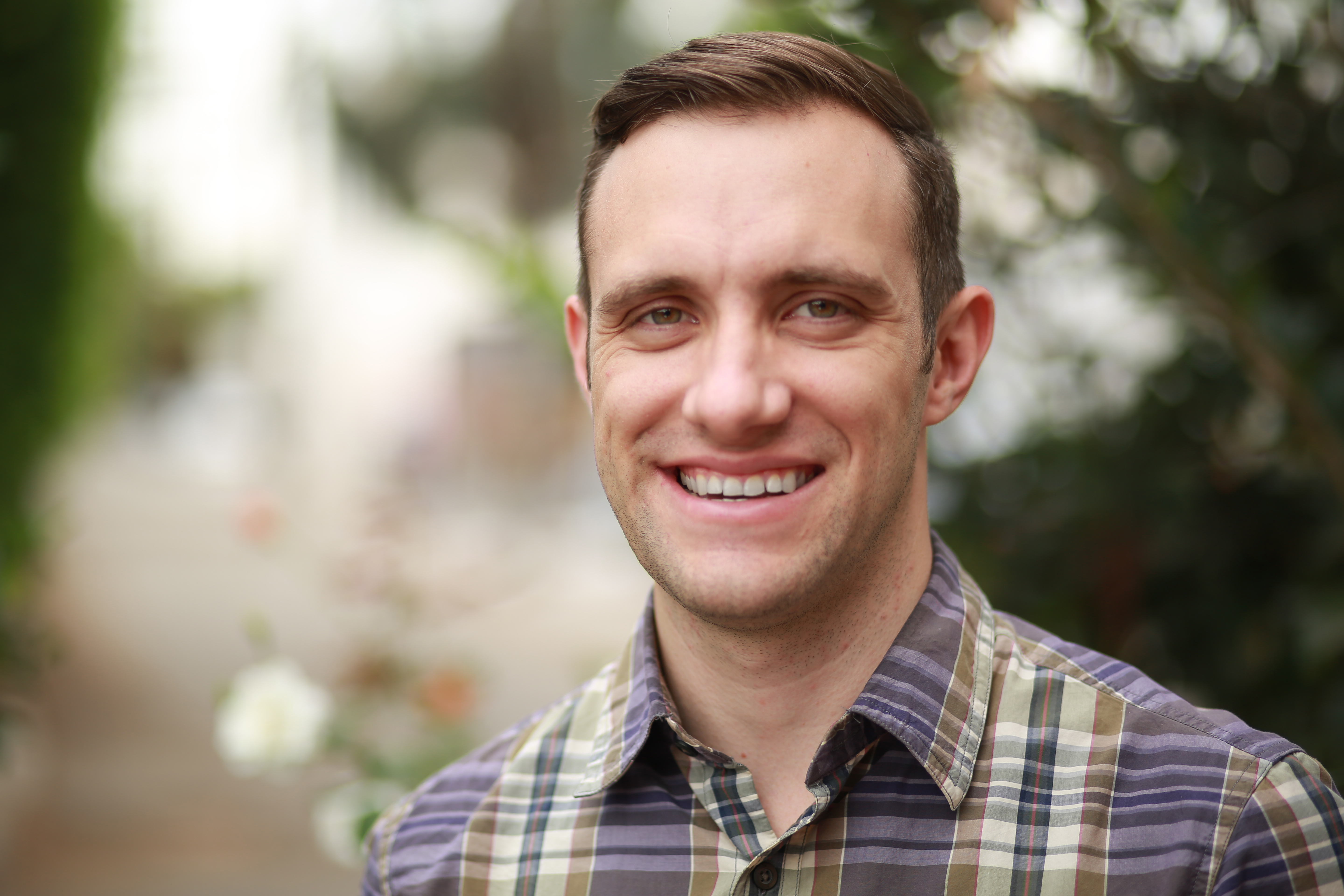 By:
President Obama announced a student aid bill of rights today. Its aim is to make loan repayment a simpler and transparent process for student borrowers.
"I take it personally because when I look out at all of you, I see myself," President Obama told students at Georgia Tech today. "I remember the fact that it took me ten years to pay off all our student loans. We were paying more for our student loans than our mortgage. Even after Malia and Sasha were born, we were supposed to be saving for their college education, but we were still paying off ours."
In the executive action, which he described as "no silver bullet," the president directs the Department of Education to help student borrowers by creating a "state-of-the-art complaint system" for students repaying their loans through private companies contracting with the federal government. This comes just a few weeks after the Department of Education announced it was winding down contracts with some loan processing companies that the government said were misleading students.
The complaint system, which is supposed to be online July 1, 2016, will refer grievances to the proper agency. According to the White House, this will allow the Department of Education to more quickly address problems students might encounter managing their loans, including complaints about loan processing companies. Massachusetts Sen. Elizabeth Warren has been a vocal critic of the Department's dealings with student loan processors. She and other Senate Democrats pushed for an investigation of Navient, one of the loan processors, last year.
"We need a Department of Education that'll be on the side of students, not on the side of the servicing industry," Warren said last September during a hearing on Navient's government contract.
Interestingly, President Obama will also direct the Department to collect data about colleges and universities putting out misleading claims about their educational offerings. That's the accusation currently being leveled at Corinthian College, which has former students refusing to repay loans because they claim the college made false claims about potential job prospects after graduation.
The president will also request the Department of Education to require more transparency. There will be one "centralized point of access" for borrowers to access their account information. Borrowers will also be informed when loans are transferred from one collector to another, when they are falling behind payments, and when they have begun yet not finished a change to their repayment plan. There will also be more coordination with other federal departments, such as the IRS, "to simplify the process to verify income" for the purposes of income-driven repayment plans. The White House said that it will also be checking to see if new regulations empowering the Consumer Financial Protection Bureau to protect people with mortgages and credit cards might also allow the agency to protect student borrowers.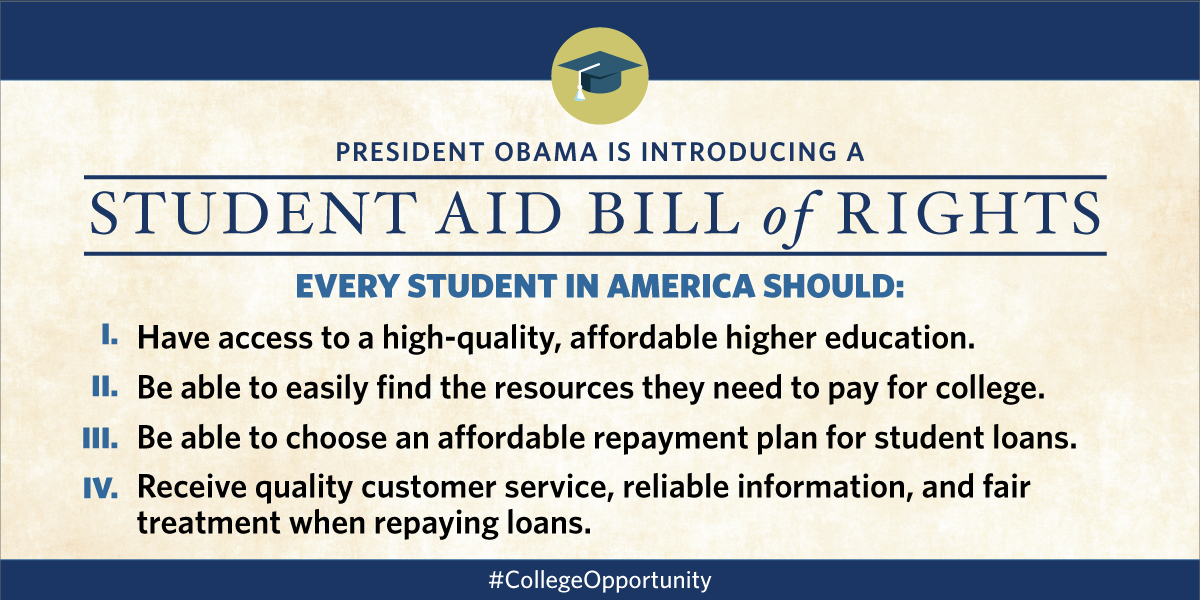 Student Aid Bill of Rights
The White House has said that these efforts to improve the collection and repayment process, combined with the administration's six years of additional higher education reforms, will be summed up as a "student aid bill of rights."  This student aid bill of rights, the according to the White House, is that every student:
1. Should have access to a quality, affordable education at a college seeking new ways to lower costs and increase learning. 
2. Be able to easily find the resources they need to pay for college.
3. Be able to choose an affordable repayment plan for student loans.
4. Receive quality customer service, reliable information, and fair treatment when repaying loans.
Since taking office, the president has worked to increase aid programs to help students pay for college and has also changed the way student loans are administered by cutting out banks as a middle man for processing loans. There has also been the introduction of income-based repayment options, which allow students to shift to a payment plan that's affordable because it corresponds with their income. The president has also proposed further action such as the his plan for free community college, increased Pell money, and an extension of the American Opportunity Tax Credit. Those proposals, however, would need congressional approval.
Share your opinion
Do you support the President's Student Aid Bill of Rights?