Months after Ferguson, The Struggles Continues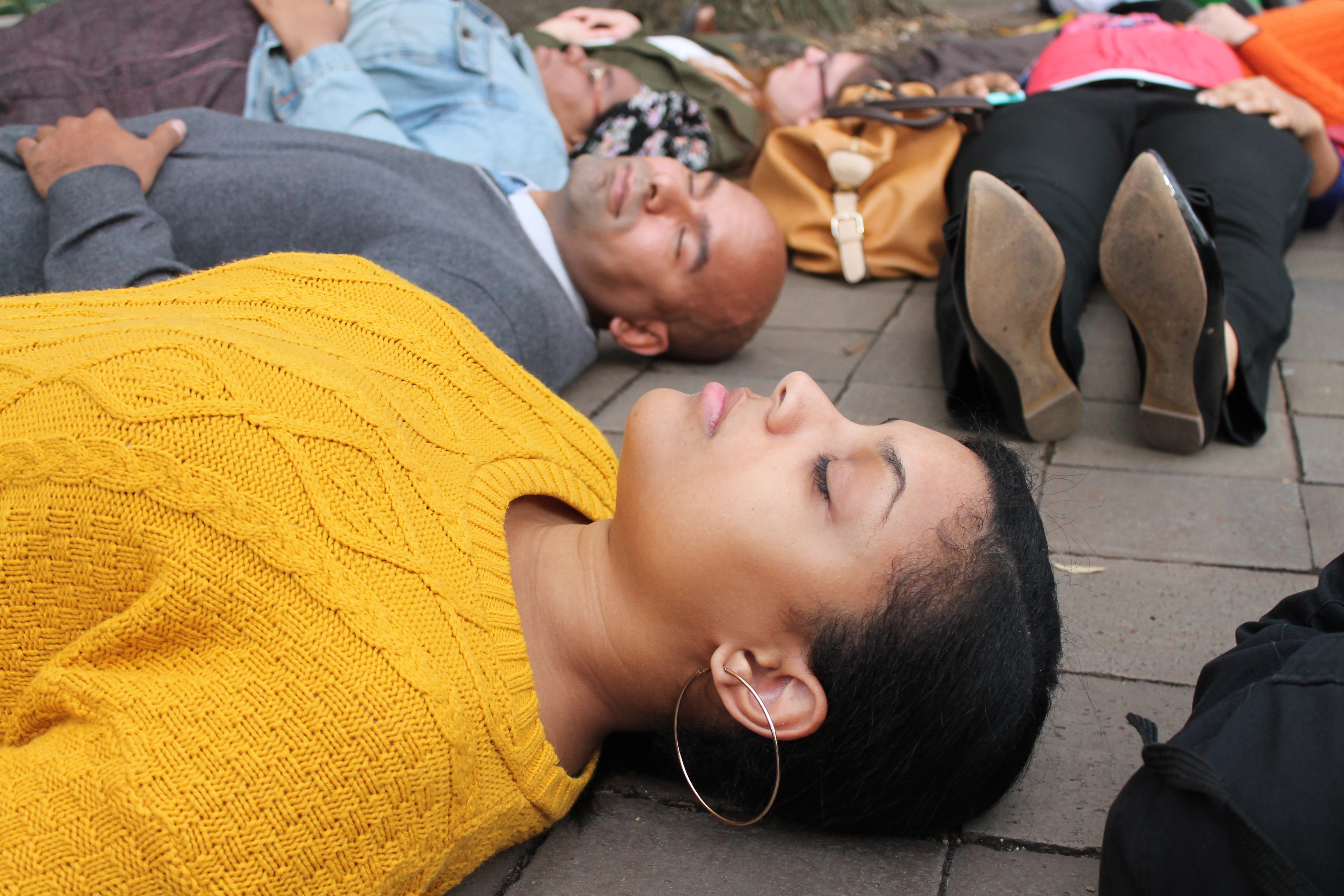 On Wednesday, the police chief in Ferguson, Mo., where tensions came to a head in August after the shooting of the unarmed black teenager Michael Brown, announced he would step down—a move officials called "long overdue," according to the Los Angeles Times.
It was the latest in a string of city officials to cripple under the weight of the Department of Justice's scathing report detailing a department and municipal court system rife with systemic racism and corrupt practices. So far, the municipal judge, city manager, top court clerk, and two police supervisors have stepped down since the report came out last week.
But as much as the report has resulted in the encouraging gutting of a corrupt department, recent headlines suggest—and indeed prove—that Ferguson is no bubble.
Despite months of acute anger, massive protests, and a searing national spotlight, March hasn't been a great month for police-related tensions in America so far. Within the first two weeks, the shootings of multiple unarmed men have blurred together in a nauseating swirl of notifications marking a death or a protest in this city or that.
Yesterday, around 1,000 protesters gathered near the Madison, Wisconsin corrections department to protest the shooting death of 19-year-old Tony Robinson, an unarmed biracial man, by a white police officer last week.
Demonstrators banged on plastic pails, blew whistles, and many held signs that read: "Justice for Tony." Police reportedly responded to calls about Robinson battering someone and dodging traffic in the street, shooting him after he allegedly punched an officer in the head. "Us as a people have a dream that things will get better," 15-year-old protester Daniel Florence, and African-American high schooler, told Reuters.
The Wisconsin protest coincided with gatherings in Decatur, Georgia, where Anthony Hill, a 27-year-old Air Force veteran suspected of being mentally-ill, was shot dead by a white officer in Atlanta Monday. Protesters planned to read his social media posts out loud.
At the time of his death, Hill was reportedly naked on all fours, and unarmed. Hill appeared to have a history with bipolar disorder, writing on a Twitter account, "I am thankful to be something other than normal," and that "I don't fight my circumstance, I embrace it. I love myself. Always #IAmBipolar." It's unclear why officer Robert Olsen reached for his gun instead of a Taser, though he was reportedly "shocked" following the incident, and was seen sitting on the street with his head in his hands.
Robinson and Hill are the second and third victims of fatal police shootings of unarmed black men this month. Earlier last week, police in Aurora, Colorado shot Naeschylus Vinzant, a 37-year-old who had removed an ankle monitor earlier in the month. Vinzant, who was wanted in connection to a number of domestic violence incidents, was shot after a fugitive unit and a SWAT team found him near an elementary school, although details of the case remain unclear.
In all three states, investigations into the shootings are currently underway. But tensions and anger have flared in connection to the broader landscape of police-related violence against minority communities that began last August with Michael Brown's death.
After a grand jury failed to indict Darren Wilson, the Ferguson officer who shot Brown, observers had high hopes that a subsequent federal investigation into civil rights violations would yield some sort of justice. That retribution never came for Wilson is a poignant and illustrative injustice to many, but the DOJ report could have an arguably bigger impact in the sense that its target is systemic, and not singular.  
The events in Ferguson drew a national spotlight to broader issues of lingering racial tensions and disproportionately harsh policing imposed on minority communities—issues that continue to manifest daily nationwide. And as they do, the need to address them only becomes increasingly dire.
If the answers to these issues aren't immediately apparent, then their deep-seeded nature certainly is. Speaking to the Guardian about Andrew Hill, the Air Force veteran, Nelini Stamp of the social justice group Rise Up Georgia honed in on this: "The police chief here is black, the district attorney is black, we have a black president – but this stuff is still happening in this country and this is still about race. There is an ingrained fear of black men, in suburbia particularly."
Share your opinion
Do you support mandatory body cameras for police?