Three Black Americans Who Influenced Bob Dylan
October 13th 2016
By:
Iconic American Singer and songwriter Bob Dylan won the Nobel Prize for Literature Thursday and the tributes and stories about his life are rolling out. Among the stories being shared about Dylan are those about the major influence black musicians had on his career.
Dylan, 75, started performing in New York City in 1961, and his lyrics about American life illuminated the racism, classism, and political climate of the time.
Many of Dylan's songs like the "Ballad of Emmett Till" and "The Times They Are a-Changin'" touched on the violence and discrimination against black Americans during the Civil Rights Movement.
Dylan's support of the Civil Rights Movement is so well-known that President Barack Obama asked Dylan to headline a 2010 concert at the White House's star-studded Black History Month celebration. Obama also awarded him the Medal of Freedom in 2012.
Here are three Black American musicians to whom Bob Dylan paid tribute:
1. Little Richard
Little Richard was born Richard Penniman in 1932. He was popular in the 1950s and sang hits like "Tuti Fruti" and "Long Tall Sally," and "Good Golly Miss Molly." Little Richard was one of the 10 original 1986 inductees into the Rock and Roll Hall of Fame.
Dylan said that he would imitate Little Richard on the piano during high school dances, and he had ambitions to play with him as an adult.
2. Big Bill Broonzy
Lee "Big Bill Broonzy" Bradley was an American blues singer and songwriter whose career spanned four decades. He is considered to be one of the leaders of the American folk music revival. He died from throat cancer in 1958.
Last year Dylan was honored during the MusicCare Awards and gave a long and revealing acceptance speech. He said that Big Bill Broonzy's song "Key to the Highway" directly affected his song "Highway 61."
Here's part of Dylan's speech, according to Newsweek.
"Big Bill Broonzy had a song called "Key to the Highway." "I've got a key to the highway / I'm booked and I'm bound to go / Gonna leave here runnin' because walking is most too slow." I sang that a lot. If you sing that a lot, you just might write,

Georgia Sam he had a bloody nose

Welfare Department they wouldn't give him no clothes

He asked poor Howard where can I go

Howard said there's only one place I know

Sam said tell me quick man I got to run

Howard just pointed with his gun

And said that way down on Highway 61

You'd have written that too if you'd sang "Key to the Highway" as much as me."
3. Ma Rainey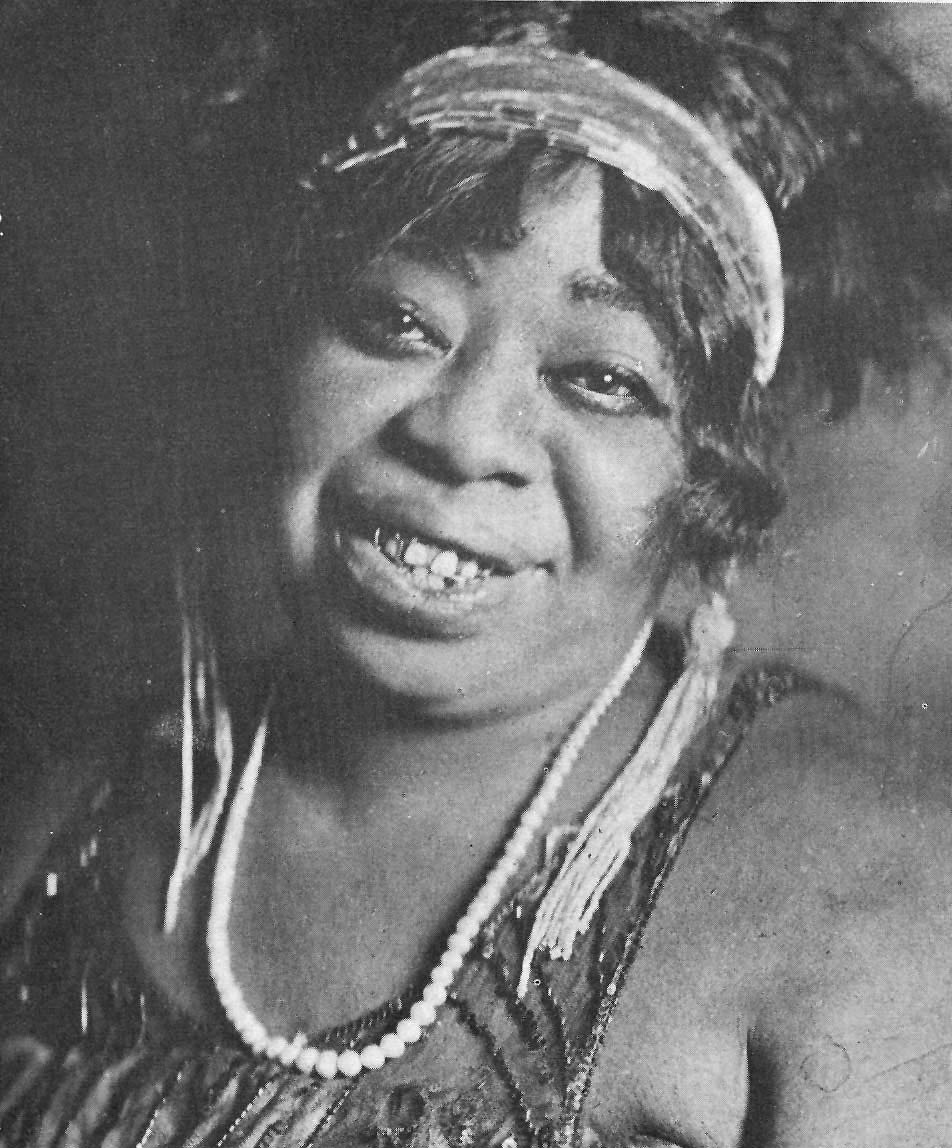 Wikimedia Commons - wikimedia.org
Gertrude "Ma Rainey" Pridgett was one of the first professional stage performers to sing American blues. She was most popular in the 1920s and is often called the "Mother of the Blues." She died at age 53 in 1939.
Dylan referred to her in the 1965 song "Tombstone Blues" and hat-tipped her "Yonder Comes the Blues," with an updated version titled "Yonder Comes Sin," according to The Telegraph.
Given the major influence black artists have had on Dylan, some commentators used his award to note how infrequently African Americans are recognized for their cultural contributions.
This is especially notable given that Dylan was the first winner of the Nobel Literary Prize to have a career primarily as a singer-songwriter, according to NPR.
Whether or not black artists should be considered before him, Dylan has made strong contributions to American music. Considering many of his lyrics are about black Americans, it shouldn't be surprising that his music was influenced by black artists.
Share your opinion
Do you think black musicians deserve greater recognition for their work?