Pepsi Announces a Big Change to Its Drinks
October 17th 2016
By:
PepsiCo just announced significant plans to make its drinks healthier and contain less sugar in the coming years.
The brand, which owns Gatorade, Pepsi, Mountain Dew, and Tropicana, among others, said on Monday that most of its drinks will have 100 or fewer calories by 2025, CNN Money reported. The company came to this decision based on the World Health Organization's recommendation for adults to only consume six teaspoons of sugar each day, according to BuzzFeed. This also comes roughly a year and a half after PepsiCo vowed to remove the artificial sweetener aspartame from its Diet Pepsi beverages, in response to requests from consumers. (However, PepsiCo restored the artificial ingredient in certain products last month to give aspartame-loving consumers more options.)
"Over the last decade, we have made progress in reducing sugar," PepsiCo Chairman and CEO Indra Nooyi told CNBC in a new interview. "But there's a lot more we needed to do because countries which loved sugar were growing faster than countries which were consuming lower-sugar products. We have to make sure that our products meet the changing consumer needs."
This decision follows a well-documented rough patch for PepsiCo and the soda industry at large.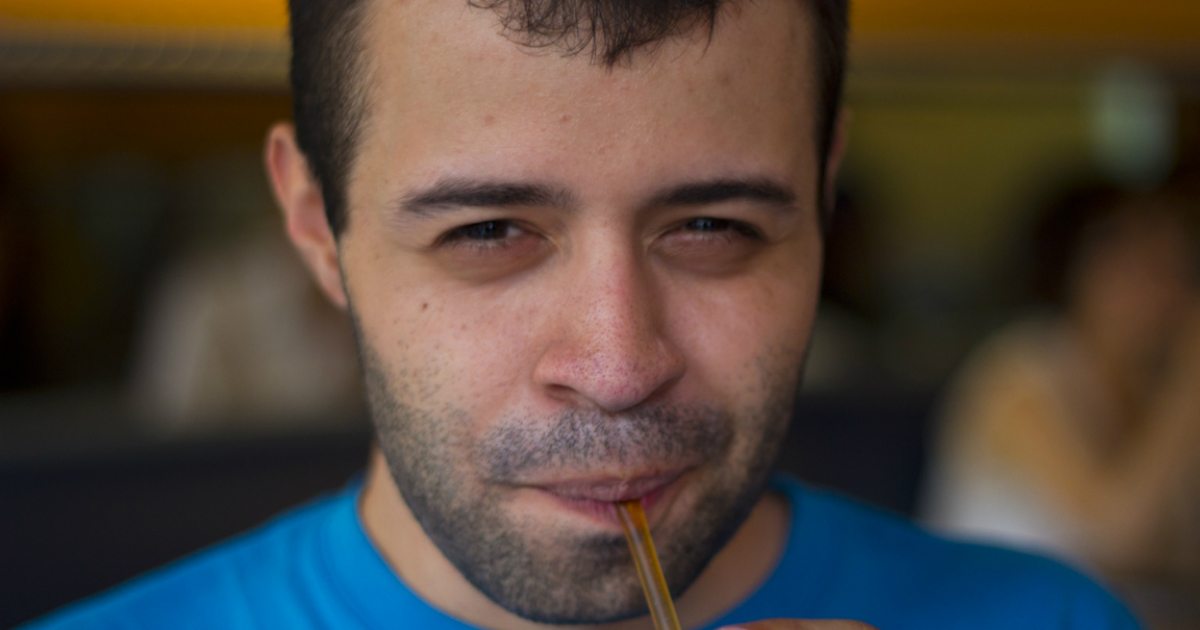 Flickr/Santos "Grim Santo" Gonzalez - flic.kr
Several months ago, a report by trade publication Beverage Digest found that in 2015 there was a 30-year low in U.S. soda consumption.
"Consumer skepticism of artificial sweeteners such as aspartame continued to depress sales of diet brands," the report stated, as reported by ABC News. While Diet Coke's volume dip saw a slight improvement from 2014, Diet Pepsi experienced a larger decline in volume from the previous year.
As ATTN: has noted before, soda consumption has decreased as awareness about obesity and sugar consumption has increased. Sugar has been tied to obesity and a higher risk of heart disease, among other problems.
Three years ago, a report in General Dentistry found that drinking diet soda for years can be just as bad on the teeth as smoking and doing certain drugs. This isn't the fault of sugar, but acid, which can wear down tooth enamel.
Sodas also have to compete with the many flavored water brands out there.
Market research firm Mintel told CNBC in a 2016 interview that the challenges facing the diet soda industry are the result of "negative health perceptions surrounding artificial sugar, coupled with the large number of better-for-you and low/no calorie beverages available."
The increase in flavored water products with little to no calories has given many people a relatively guilt-free beverage drinking experience. Earlier this year, a TV ad agency worker named Kevin Glennon told The Wall Street Journal that he ditched Diet Pepsi for sparkling water brand LaCroix, a product he has dubbed the "soda" for water consumers. LaCroix offers a broad range of flavors at zero calories, and Vita Coco also offers lower calorie flavored water.
"There's no guilt for a guy like me," Glennon said. "I can pound five or six of these [LaCroix drinks] a night.''
Share your opinion
Do you regularly drink soda?