The Best Careers for People Who Do Not Like Social Interaction
October 21st 2016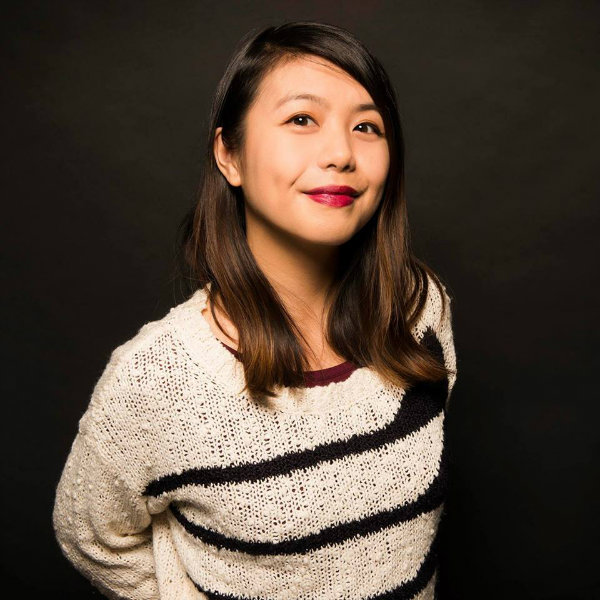 By:
Do you consider yourself an

introvert? Or do you simply work better on your own?

Then you should probably avoid pursuing a career as a sales agent, a psychologist, or an elementary school teacher, all of which require more human interaction than you could likely tolerate. As for professions that would be a good match for your temperament, we have compiled a list based on data from the Occupational Information Network (O*NET), a U.S. Department of Labor database with information on nearly 1,000 occupations.
The careers described below were chosen based on two factors rated on a scale from zero to 100 by O*NET: how much a job requires workers to be in contact with others and how much a job requires workers to be pleasant with others.
If you don't like social interaction and have a high school level education...

Poets, Lyricists, and Creative Writers
A career path that comes with a high degree of solitude, writing may be the perfect choice for the creative introvert. Plus, if you pursue this field with only a high school diploma, you'll be following in some impressive footsteps. The list of acclaimed authors who did not get a college degree include: Maya Angelou, Ray Bradbury, Truman Capote, Mark Twain, H. G. Wells, Jack London, Augusten Burroughs, Charles Dickens,Jack Kerouac, and William Faulkner.
Dental Lab Technician
Dentists see patients all day, but dental lab technicians work behind the scenes, creating models of a patient's mouth using metals and plaster. The majority of dental laboratory technicians have a high school diploma or equivalent.
Farmworkers and Crop Laborers
Enjoy solitude and working outdoors? You might want to consider a job in this field. You would operate irrigation equipment and tractors, harvest fruits and vegetables, and apply pesticides to crops. Farmworkers and crop laborers have a range of education experience, from less than a high school diploma to a bachelor's degree and according to O*NET, this career has a "bright outlook," which means it is expected to grow rapidly in the coming years.
Potters
If you want to work with your hands, a potter's life might be for you. As a potter, you would operate production machines and use your hands to create ceramic, pottery, and stoneware products. Most people in this occupation have a high school diploma or equivalent.
If you don't like social interaction and have an associate's degree...

Photonics Technician
Fascinated by fiber optics? Then you might want to pursue this profession. As a photonics technician (also known as a laser technician, engineering tech, or coating manager) you would maintain, test and set up devices, such as lasers, laser systems, microscopes and oscilloscopes used in scientific, industrial, or technical equipment. The majority of photonics technicians have an associate's degree. It's also worth noting that the field is set to experience rapid growth and is considered a "green occupation," by O*NET, meaning it utilizes energy-efficient activities and technologies.
Machinist
While the first machinist that might come to mind is Christian Bale's emaciated character in the film "The Machinist," cast that dire portrayal aside: As a machinist, you would set up and operate machine tools to produce machine parts to specifications and test completed units to check for defects. Another field classified by O*NET as a "green occupation" with a promising future outlook, half of machinists have a post-secondary certificate.
If you don't like social interaction and have a bachelor's degree...

Appraiser, Real Estate
Unlike a real estate agent, who meets with potential buyers, appraisers don't have as much interaction with people. The majority of your time would be spent inspecting properties and appraising them for their value for purchase, sales or loan purposes, reports O*NET. Most appraisers have a bachelor's degree, though some have an associate's degree.
Cytotechnologists
If you're not a people person, the lab could likely be a refuge. As a cytotechnologist, you'd be responsible for examining cell samples to detect evidence of cancer, abnormalities, and other pathological conditions Though most have a post-baccalaureate certificate, it is possible to pursue this in-demand career with just a bachelor's degree.
Geological Sample Test Technicians
This is another career option in which you could enjoy a high degree of solitude and also work outside, conducting surveying trips and analyzing geological samples to determine their content and characteristics. More than half of these technicians have a bachelor's degree.
If you don't like social interaction and have a master's degree or higher...

Mathematician
Albert Einstein, Isaac Newton, Pythagoras – you might call these brilliant mathematicians good company, if you were someone who enjoyed having company. In this career, which O*NET says has a "bright outlook", you would develop computational methods for solving scientific or engineering problems as well as apply mathematical theories to practical problems in various fields. While some in the field have a doctorate, the majority of mathematicians have a master's degree.
Archivist
If you appreciate learning about people's stories in document form, rather than in person, then this might be the right career for you. As an archivist, you would classify archival records, authenticate and appraise historical documents, and create accessible computer archives and databases. The majority of archivists have a master's degree, while the rest have either a post-baccalaureate certificate or post-master's certificate.
Environmental Economist
Do you love nature? Do you also have a head for numbers? As an environmental economist, you would conduct research and analysis related to environmental protection and collect and assess data to determine environmental consequences of economic policies. Considered by O*NET to be a rapidly growing and, unsurprisingly, a "green occupation", more than half of environmental economists have a doctoral degree, while the rest have a master's or bachelor's degree.
Share your opinion
Do you find a job with little human interaction appealing?