Bernie Sanders Takes Another Swing at the Pharmaceutical Industry
October 25th 2016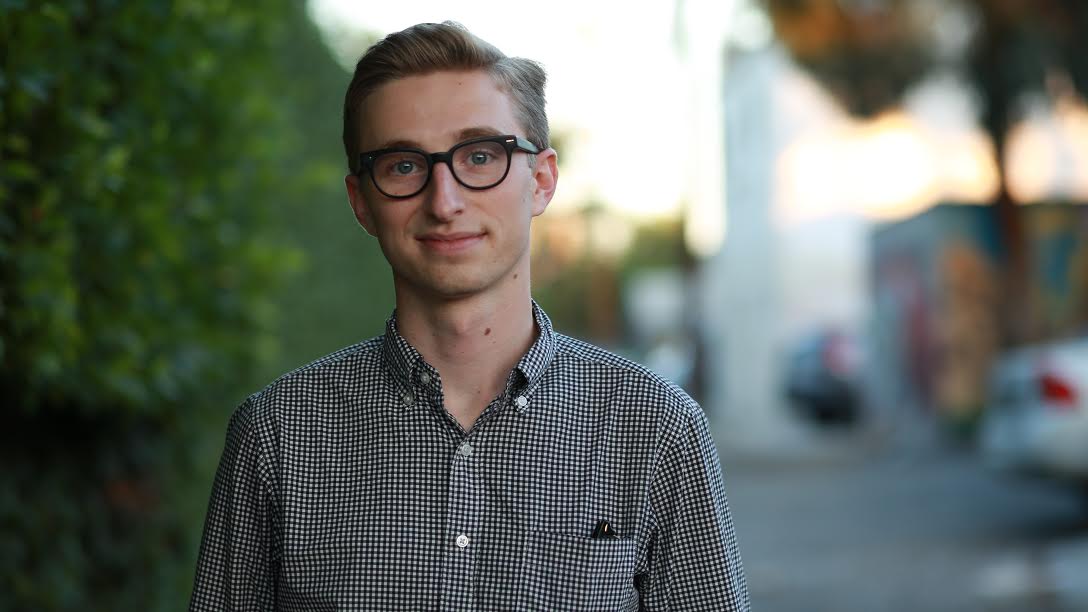 By:
Vermont Senator Bernie Sanders took another swing at the pharmaceutical industry on Tuesday, calling out drug companies for spending more on marketing and sales than research and development.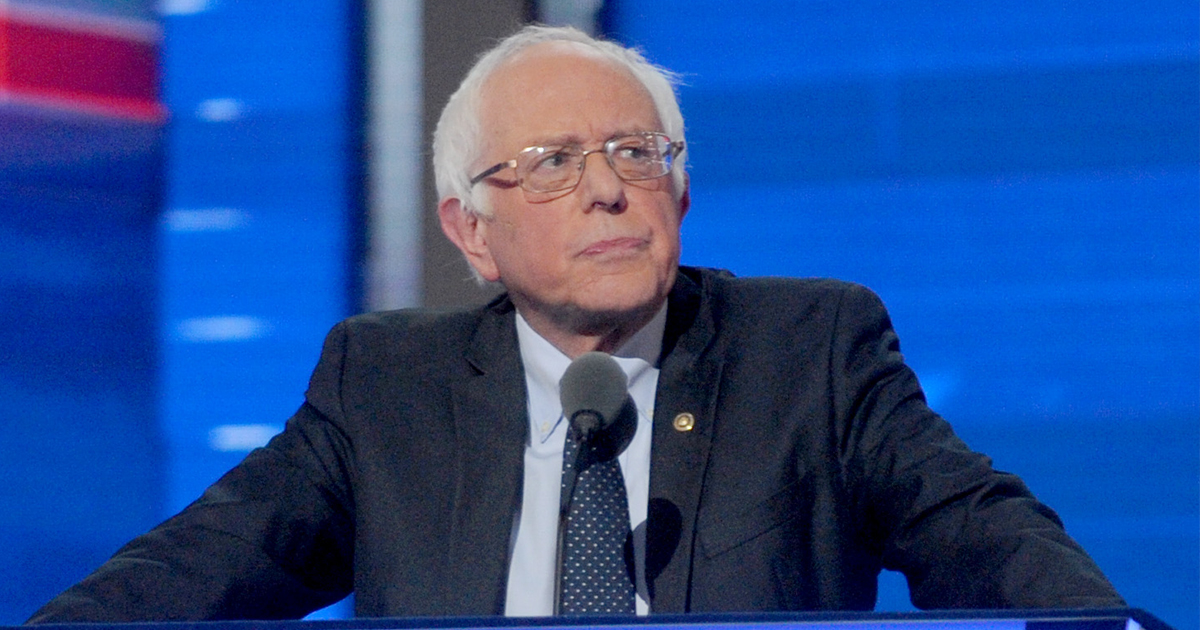 Sipa USA via AP/Van Tine Dennis - apimages.com
Though drug companies tend to justify high drug prices, in part, by citing investments in research and development, not everyone buys that argument.
In response to a tweet from the Pharmaceutical Research and Manufacturers of America (PhRMA), the top lobbying arm of the industry, which touted $58.8 billion in R&D spending in 2015, Sanders wrote: "Actually 89 out of the top 100 pharmaceutical corporations spent more on marketing and sales than on R&D."
He was referring to a 2014 report from the health care research firm GlobalData, which revealed how drug companies invest more on efforts to sell their products than innovate them. Take Johnson & Johnson, the world's largest pharmaceutical company, for example; in 2013, the company spent $17.5 billion on marketing and only $8.2 billion on research and development, BBC reported.
It's certainly true that research and development represents a costly investment that factors into drug prices, but some experts have raised questions about the extent to which R&D actually determines these prices given the disproportionate spending on marketing.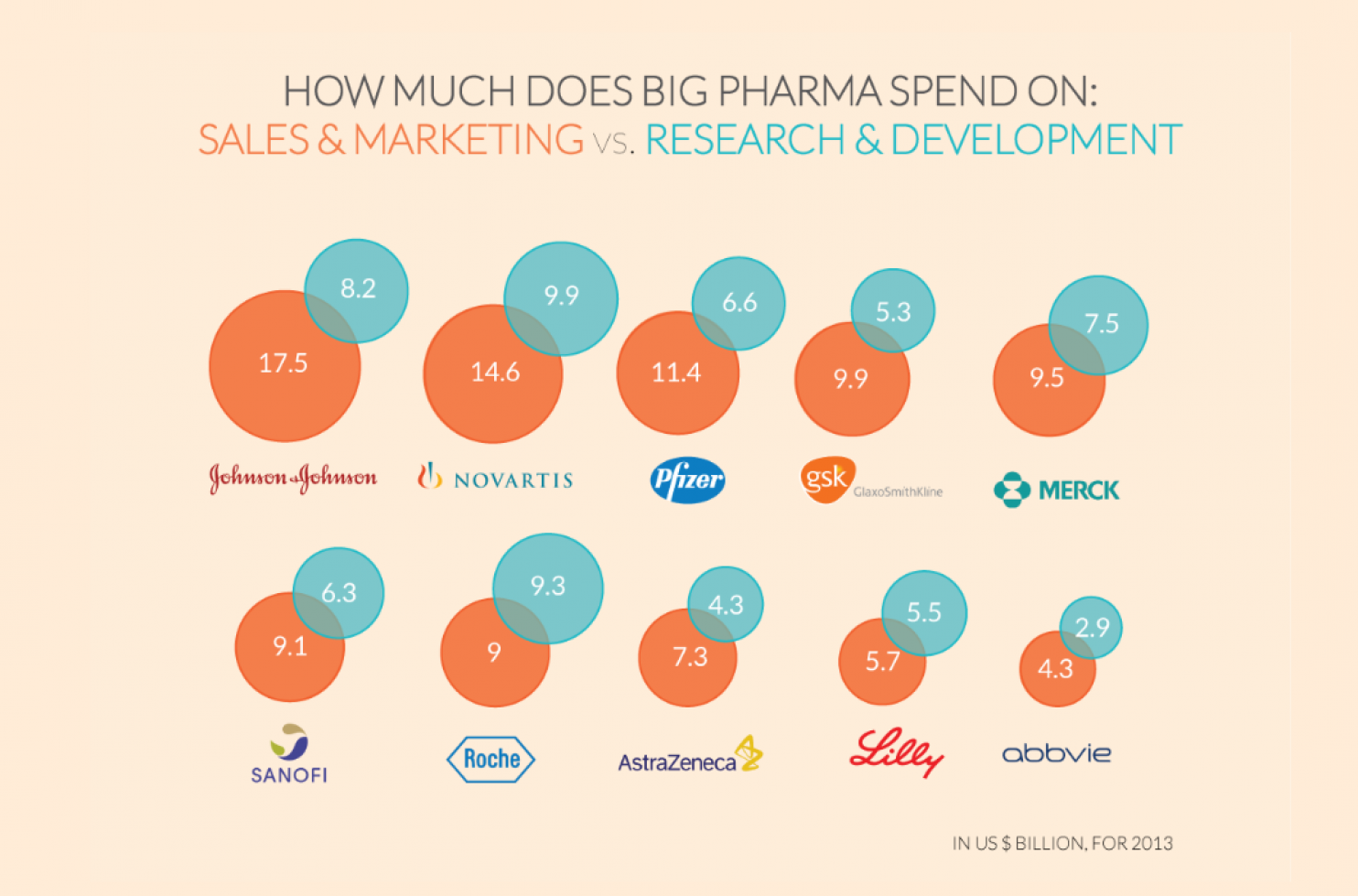 Dadaviz - dadaviz.com
The pharmaceutical industry has defended its marketing expenditures by emphasizing that these costs help empower patients and doctors — providing information about products that could help improve their lives. And in a 2008 brochure that details its marketing and promotional practices, Emory University professor Paul Rubin, Ph.D, who claimed that "Economic theory suggests there is no predictable link between advertising for a product and the price of that product."
But to industry watchdogs, the cause and effect seems clear.
In a 2016 report from the American College of Physicians, the medical association wrote that it "understands and acknowledges that marketing costs are inherent to the ability of a company to recoup the cost of investment into drugs and remain in business" but emphasizes that "many of the largest pharmaceutical companies are spending more on marketing and administration than they are on research and development."
In July of 2016, Consumer Reports stated: "In fact, it would seem that the spending drug companies need to recoup with higher prices is at least partly due to how much is spent on direct-to-consumer advertising."
Sanders has called for increased regulation of the pharmaceutical industry, in part to encourage drug pricing transparency. Here's one proposal from his campaign website:
Companies routinely distort the true cost of drug research and development to justify skyrocketing prescription drug prices. Under the Sanders plan, drug makers would be required to report certain price information to the federal government and the public on their products, including the total expenditures on research and development and clinical trials, as well as the portion of their drug development expenses offset by tax credits or paid for by federal grants.
In recent weeks, Sanders has made pharmaceutical reform a central focus. He's called out drug companies over allegations of price gouging at speaking events and on social media — at one point seemingly causing shares of a drug company to tank after tweeting out a report about a price hike.
ATTN: reached out to PhRMA for comment but a representative was not immediately available.
Share your opinion
Do you think the U.S. should do more to regulate the pharmaceutical industry?