Donald Trump Insults Somali Refugees in Minnesota
November 7th 2016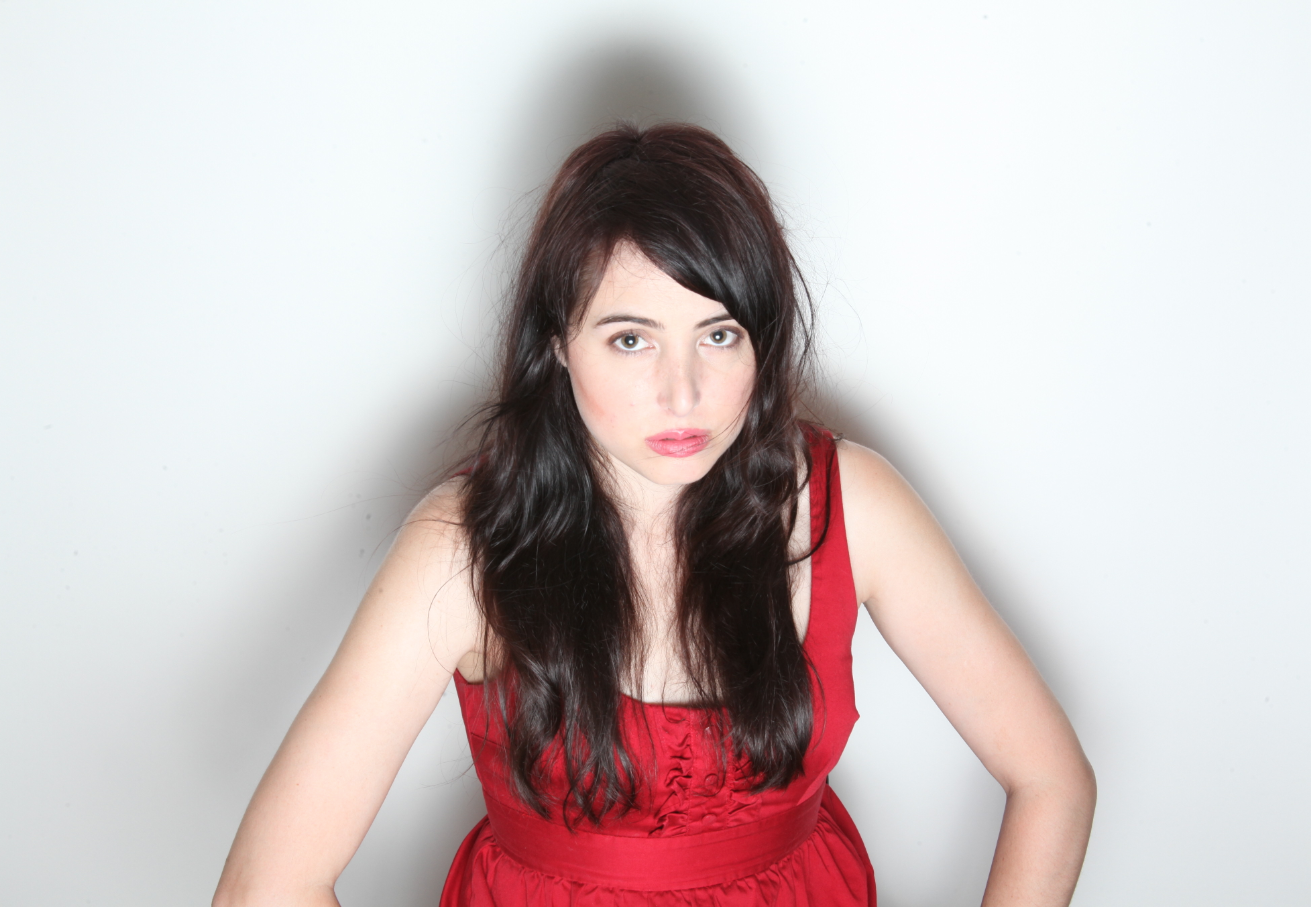 By:
When Republican presidential nominee Donald Trump made a last-minute stop at a rally in Minnesota on Sunday, he made a direct appeal to anti-refugee feelings in the state.
But that strategy appears to have backfired.
"You've suffered enough in Minnesota ..."
Trump devoted a great portion of his speech to talking about Somali refugees in Minnesota, referring to their presence as "a disaster." CBS News correspondent Sopan Deb posted the full remarks on Twitter; here is an excerpt:
Minnesotans did not take kindly to Trump's remarks.
As BuzzFeed highlighted, Minnesotans also used to Twitter to express their pride for Ilhan Omar, a Somali-American running for State Representative.
Minneapolis mayor Betsy Hodges also responded to Trump.
She posted her thoughts to Trump on Facebook calling his remarks "an ignorant tirade."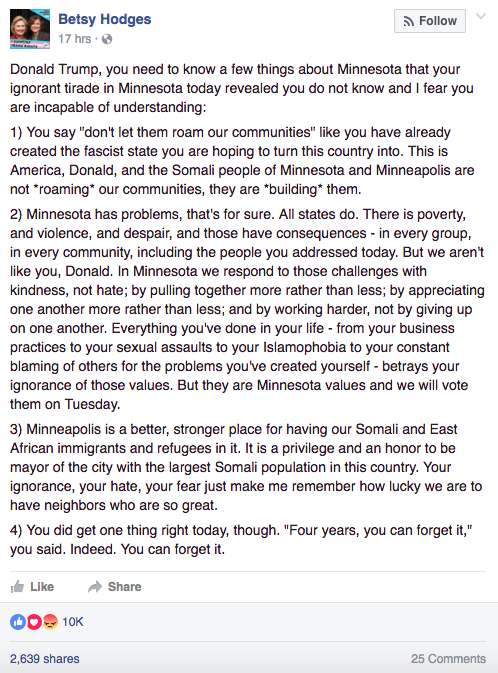 Betsy Hodges/Facebook - facebook.com
"Minnesota has problems, that's for sure. All states do," she writes.
"There is poverty, and violence, and despair, and those have consequences - in every group, in every community, including the people you addressed today. But we aren't like you, Donald. In Minnesota we respond to those challenges with kindness, not hate; by pulling together more rather than less; by appreciating one another more rather than less; and by working harder, not by giving up on one another.

[...] Minneapolis is a better, stronger place for having our Somali and East African immigrants and refugees in it. It is a privilege and an honor to be mayor of the city with the largest Somali population in this country. Your ignorance, your hate, your fear just make me remember how lucky we are to have neighbors who are so great."
About those problems...
It's more comforting to only look at the Minnesotans voicing kindness towards Somali refugees on Twitter, but bigotry against them does indeed exist.
City Pages, a Minneapolis paper, posted a blistering cover story in January titled "St. Cloud is the worst place in Minnesota to be Somali."
Writer Susan Du spoke to some Somali people living in St. Cloud, a town of 66,000 in central Minnesota, who shared their stories of racism that included hostility from neighbors like vandalism and hate speech. One of these people is Lul Hersi, who told Du it was sometime in the the 2010s, when the population became 10 percent Somali, her community became tense.
"Right now it's bad," she said. "It stinks. It's sad and pathetic right now to be in this town." She describes how she hopes when she drops her children off for school, they'll be safe.
In September, tensions in St. Cloud were exacerbated when a Somali man was shot and killed by a police officer after stabbing nine people in a mall. Members of the Somali community in Minnesota roundly rejected the attack, while bracing for increased discrimination.
"We know it's going to be a long winter for this community," Haji Yusuf, a member of a local outreach group for Somali immigrants, told local KSTP.
[h/t BuzzFeed]
Share your opinion
Are you voting for Donald Trump?