People Are Coming Together to Help the Transgender Community After the Election
November 12th 2016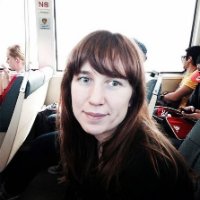 By:
President-elect Donald Trump's victory spurred outrage among people on social media and stunned many of his critics. But the election results — with Republicans holding the Senate and House majorities — have raised specific practical challenges for transgender Americans.
On social media, trans people and advocates advised one another to change their names and gender identities on legal documents as soon as possible.
Being misgendered, which includes being addressed by a gender one doesn't identify with, can often times make a person feel demeaned. The state and federal governments allowing trans people to acquire documentation that corresponds with their identities isn't just a matter of language -- it can make housing, employment, healthcare and other services a less complex application process.
The requirements to make the changes vary greatly across the country and the process can get complicated and financially overwhelming, according to the National Center for Transgender Equality.
Twitter user @dtwps, a black nonbinary femme from New York, created #translawhelp to connect transgender individuals with lawyers willing to provide pro-bono advice.
"Sometimes it's just hard to find information on what the exact law is," they, the creator of the hashtag, who requested to remain anonymous, said to ATTN:. "I hoped that getting some pro-bono legal representation would expedite the process."
They added, "Just having a lawyer there to ask a very simple question could be useful."
The tweet and hashtag prompted rapid responses from lawyers and those seeking legal guidance on Wednesday.
The Trump administration's specific policy plans on transgender rights remain unclear at the moment but the anxiety his win ignited is not unfounded.
"Trump has previously seemed fine with trans Americans (he allowed a trans woman to compete in his Miss Universe pageant, and said Caitlyn Jenner can use the women's bathrooms of Trump Tower), but recently he began supporting anti-trans legislation, like the vile HB2 in North Carolina—a bill that strips away protections for a wide range of diverse identities, including trans people. Many worry that similar legislation will become more possible under Trump rule—especially given his running mate's history of fighting against LGBT equality."
It has been reported by Advocate that transgender people experience disproportionately high levels of poverty. However, the outpouring of support for the trans community on Twitter this week could make a huge difference in people's lives.
Share your opinion
Do you think this is a positive step in transgender visibility?