Michigan Fights Order For Increased Water Delivery to Flint
November 18th 2016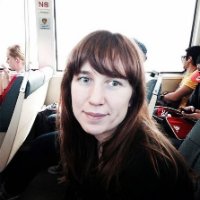 By:
On Wednesday, the administration of Michigan Gov. Rick Snyder (R) filed a court motion attempting to block a federal judge's order to deliver bottled water to residents of Flint, Michigan without functioning water filters, the Detroit Free Press reports.
The order, which was issued last Thursday by U.S. District Judge David Lawson, demanded the state deliver four cases of bottled water per person every week to Flint households that lack functional, properly installed water filters, and it went into effect immediately.
Wednesday's motion seeks a "stay" to prevent the order from going into effect, while attorneys for the state appeal the decision.
"The Herculean effort required by the court order would be on the magnitude of a large-scale military operation," Synder spokeswoman Anna Heaton wrote in a statement emailed to The Huffington Post. "The resources to accomplish this would only be available through the activation of the National Guard or the hiring of several logistics companies."
The city of Flint did not join the motion, the Free Press reports.
The state, for its part, argues that it is already providing bottled water at distribution centers and individuals can call 2-1-1 to get water delivered.
From the Free Press:
"However, 'the plaintiffs have offered credible anecdotal evidence that indicates that the distribution network is in flux and not completely effective in providing safe drinking water to several households,' Lawson said.

"'Despite the substantial efforts of Capt. (Chris) Kelenske (of the Michigan State Police) and others, it is clear that some residents, who are actively seeking safe drinking water, are encountering great difficulty ...'

"He said he heard testimony that some residents have stopped calling 2-1-1 because of frustrations with the response, and others don't know the service is available."
The water crisis in Flint is far from over.
Though city officials and advocacy groups have distributed water filters, some residents do not have working plumbing to put them into use or have installed filters improperly. A January review from the Michigan Department of Environmental Quality found that lead levels were too high to be effectively filtered out in certain homes, Gizmodo reports.
ATTN: published a story reported from Flint in September that provides an update on the issue.
In last Thursday's ruling, Lawson asserted that the state wouldn't have to put the delivery system into place, if they confirmed that filters were installed and functioning properly in each household on an official basis.
Advocates argue the public health crisis in Flint and state officials' responses constitute a textbook example of environmental racism.
From the the New York Times:
"For civil rights advocates, the health crisis in Flint smacks of what has become known as environmental racism. Coined in the 1980s, the term refers to the disproportionate exposure of blacks to polluted air, water and soil. It is considered the result of poverty and segregation that has relegated many blacks and other racial minorities to some of the most industrialized or dilapidated environments."
As the Nation reported February Flint's water quality issues are not unique.
From the Nation:
"Just this month, Maryland's secretary of housing, community, and development, Kenneth C. Holt, dismissed the never-ending lead crisis in Baltimore by callously suggesting that it might all be a shuck. A mother, he said, might fake such poisoning by putting 'a lead fishing weight in her child's mouth [and] then take the child in for testing.' Such a tactic, he indicated, without any kind of proof, was aimed at making landlords 'liable for providing the child with [better] housing.'

"Unfortunately, the attitudes of Holt and Governor Rick Snyder of Michigan have proven all too typical of the ways in which America's civic and state leaders have tended to ignore, dismiss, or simply deny the real suffering of children, especially those who are black and Latino, when it comes to lead and other toxic chemicals."
Lead contamination disproportionately impacts Black communities, the Washington Post reports.
This story, first published at 11/18/2016, was updated 11/21/2016 to add arguments from the state and comments from Lawson on the water delivery system in Flint. The headline has also been updated. 
Share your opinion
Do you think people are ignoring the crisis in Flint?