Human Rights Group Plans to Protest Black Friday for a Powerful Reason
November 23rd 2016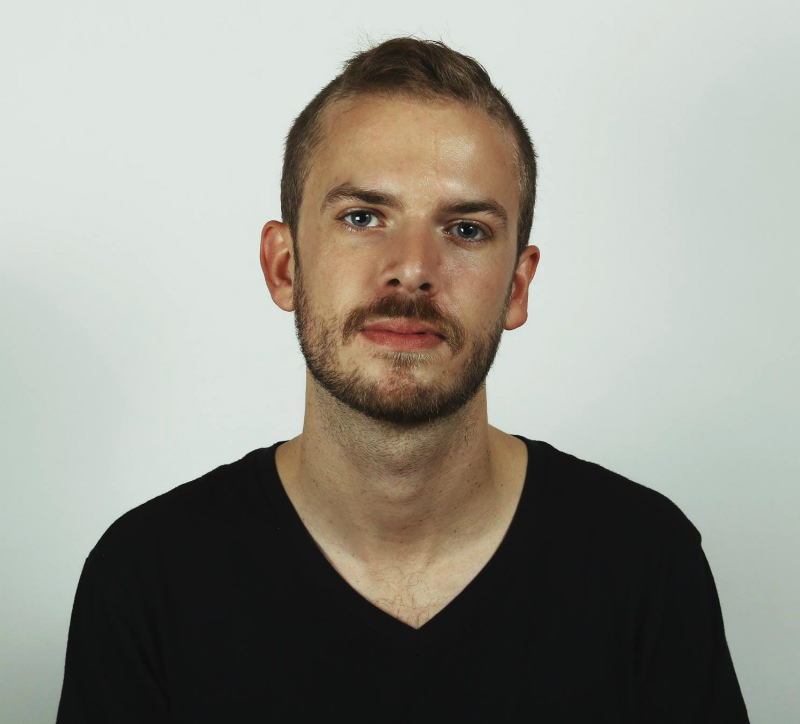 By:
Every year protests usually take place in opposition to what can be argued as one of the biggest shopping days of the year, Black Friday. Usually, protesters are advocating for a raise in the minimum wage or the fair treatment of workers in low wage jobs. However, one group is protesting the day after Thanksgiving for a very different reason.
#BlackoutBlackFriday is an event hosted by Blackout for Human Rights, "a collective of filmmakers, artists, activists and concerned citizens," which fights for human rights, according to its site. The group has been encouraging activists to boycott Black Friday shopping since 2014 in an effort to raise awareness around class and race discrimination in the United States.
"For us, it's less about being against Black Friday and more about using Black Friday as a platform and opportunity to have our voices heard and to spark change," Michael Latt, a founding member and the marketing director for Blackout for Human Rights, told ATTN:. "Our lives are joined by the money we spend as consumers. Today, more than ever, the levers of power – civic, corporate, industrial, capital – are tied to one another and to our economy."
Blackout Black Friday - blackoutfriday.org
The 26-year-old said instead of going out and looking for the best sales on Friday, citizens should speak out and "stand with the citizens of Ferguson, Standing Rock, Baltimore, Chicago, D.C., New York City, Oakland, Flint and all those who have suffered atrocious race-based and class-based acts of hate resulting from police violence, racist public policies and other oppressive forces."
The organization also hosted an event in February called #JusticeForFlint to support Flint, Michigan, residents who suffered from the city's water crisis after it was discovered that the water supply contained dangerous amounts of lead. This year's Blackout Black Friday events will occur in Los Angeles, California, New York City, New York, and Oakland, California. The events will feature speakers, discussions and showings of important civil rights films like Ava DuVernay's "13th."
"Major chains like Wal-Mart, Best Buy and Target depend on our shopping to keep them afloat, especially during the holiday season but the lives of our brothers and sisters are worth more than the dollars we can save on holiday gifts," Latt explained.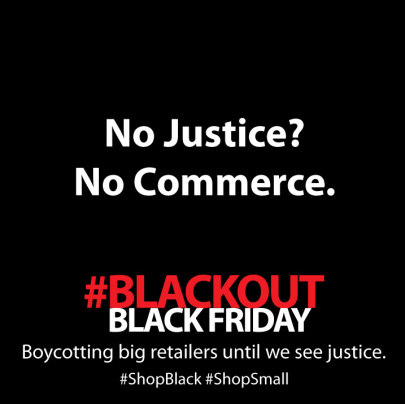 Blackout for Human Rights - blackoutfriday.org
Black Friday is typically about going to retail stores and finding sales on holiday gifts, but these activists want to oppose that shopping tradition. Thousands of people are expected to participate in events and demonstrations nationwide, Latt said, and organizers hope to re-brand Black Friday as a day of activism, instead of consumerism. Organizations like Million Hoodies, Justice League NYC and Black Lives Matter have joined the Black Friday protests in previous years.
"One of the long term goals is to gain the attention of major retail corporations, and force them into a position of becoming allies in this fight for social justice," Latt explained.
Those who want to support the cause can check out its website for more information on how to attend the events in New York, Oakland or Los Angeles.
Share your opinion
Do you plan to shop on Black Friday?