Mykki Blanco Calls out a Double Standard Regarding YouTube's Censorship
December 2nd 2016
By:
Singer Mykko Blanco accused YouTube of having a "homophobic double standard" on Friday when his music video "Loner" was temporarily removed for violating community guidelines, even though the video did not break any platform rules.
Mic producer Gabe Gonzalez responded to Blanco's messages with a screenshot that highlighted the double standard. 
Blanco wrote that YouTube took down the video after a user complained that it contained the image of a man's scrotum. Blanco clarified that it was actually a "human knee," Mic writer Matthew Rodriguez reported.
The video has since been reinstated on YouTube, but it contains a content warning at the very beginning now. YouTube states on its guidelines page that videos containing sexual content may have content warnings applied "so that only viewers over a certain age can view the content."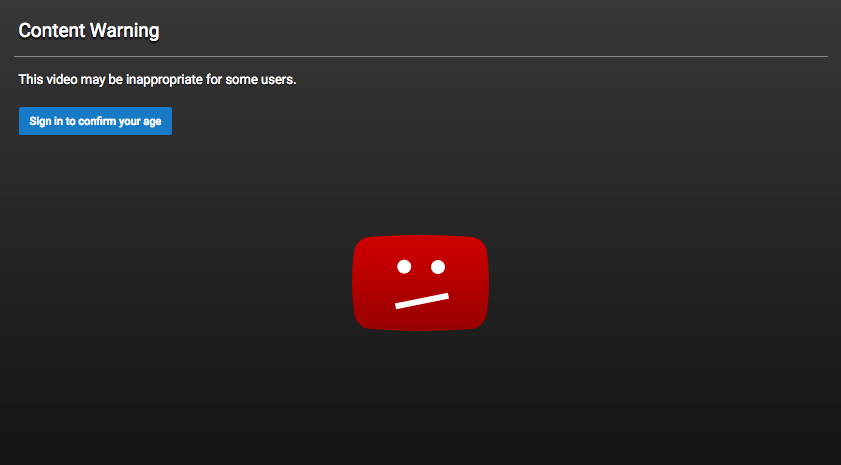 Youtube.com - youtube.com
Blanco told Mic that the ordeal has been "exhausting."
"It is exhausting that as a queer artist not only do I experience homophobia in the entertainment industry but also censorship for the unapologetically queer imagery I promote," Blanco told Mic, noting that "topless women with bare buttocks is acceptable, [yet] suggestive queer imagery is banned."
"Sexually explicit content like pornography is not allowed. Videos containing fetish content will be removed or age-restricted depending on the severity of the act in question. In most cases, violent, graphic, or humiliating fetishes are not allowed to be shown on YouTube.

A video that contains nudity or other sexual content may be allowed if the primary purpose is educational, documentary, scientific, or artistic, and it isn't gratuitously graphic. For example, a documentary on breast cancer would be appropriate, but posting clips out of context from the same documentary might not be. Remember that providing context in the title and description will help us and your viewers determine the primary purpose of the video."
Blanco's censorship ordeal recalls recent stories of motion pictures with LGBT themes earning R ratings, despite not depicting any sexual activity. In 2014, British LGBT activist Peter Tatchell called the MPAA's decision to give an R rating to the film "Pride," which tells the story of gays and lesbians raising funds for striking workers, "outrageous, knee-jerk homophobia."
ATTN: has reached out to YouTube for comment and will update this piece if we hear back.
You can watch Blanco's full video below:
Share your opinion
Do you think it was unfair to remove Blanco's video?