What's Happening to Sofia Vergara Right Now Is Disturbing
December 7th 2016
By:
Sofia Vergara is facing a lawsuit that reads like it could be ripped from a courtroom drama.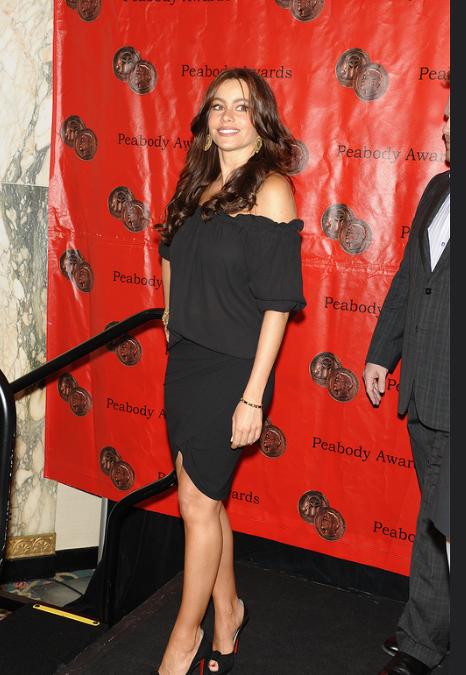 Flickr/Peabody Awards - flickr.com
Unfortunately for the Emmy nominated actress, the lawsuit brought by her ex-fiancé on behalf of frozen embryos they conceived together is all too real.
Here's the background.
Since fall 2014, Vergara has been in an ugly legal battle with ex-fiancé Nick Loeb, who sued her for the rights to her frozen embryos, which they conceived while they were still a couple. Now, a new report from The New York Post states that a judge ruled in favor of Vergara this week, and Loeb is pursuing another lawsuit against against the actress. This time, it is on behalf of the two embryos, which he has named Emma and ­Isabella. Loeb's new lawsuit, filed in Louisiana, attests that the embryos will not receive the trust fund that he has granted for them if they are not brought to term.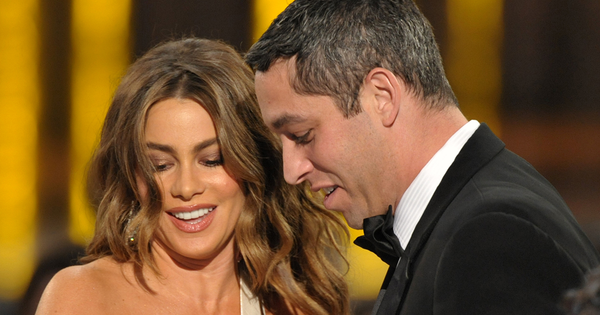 AP Images/John Shearer/Invision - apimages.com
Vergara's lawyer told The New York Post that his client wants the embryos to be "frozen indefinitely," and Vergara told Howard Stern in May 2015 that she doesn't want to "bring kids to the world where it's already set against them." Loeb has argued that Vergara, who is now married to actor Joe Manganiello, is depriving him of the experience of fatherhood.
The actress' years-long legal battle with Loeb has sparked an ongoing conversation about her reproductive rights in this situation.
In April 2015, writer Jen Zoratti described Loeb's fight for the embryos as "reproductive coercion," which the American Congress of Obstetricians and Gynecologists defines as "behavior intended to maintain power and control in a relationship related to reproductive health by someone who is, was, or wishes to be involved in an intimate or dating relationship with an adult or adolescent."
"What he's doing has a name and it's called reproductive coercion," Zoratti wrote. "Which is a form of domestic violence. It is not a 'public plea,' media. What he's doing is gross. He's acting like he's some sort of victim and he's [villainizing] his ex-partner in the process."
Barbara Collura, the president and CEO of RESOLVE: The National Infertility Association, told ATTN: in an email statement that she believes the Loeb-Vergara lawsuit is a publicity stunt and offensive to those with fertility struggles:
"The recent situation with Nick Loeb and [Sofia] Vergara over their unused frozen embryos is a Hollywood publicity stunt. It's an attempt to bring more attention to the parties involved. It is offensive to the millions of Americans suffering from infertility."
Attempting to grant legal rights to unborn fetuses through the legal system is nothing new.
So-called "personhood legislation," which attempts to grant various rights to unborn fetuses by defining human life at the moment of conception, came up short on the ballot box in North Dakota and Colorado in 2014. The ballot measure in Colorado was titled Colorado Definition of Person and Child Initiative, Amendment 67 and would have amended the Colorado constitution to define an unborn fetus as a "child" and "person." North Dakota's ballot initiative sought to affirm that "the inalienable right to life of every human being at any stage of development must be recognized and protected," according to the Huffington Post.
In an email to ATTN:, RESOLVE referenced its opposition of various pieces of personhood legislation.
"Personhood legislation would produce so many legal uncertainties about the status of embryos that RESOLVE anticipates it would be difficult or impossible for reproductive endocrinologists to treat infertility patients using long-established assisted reproductive treatments ("ART")," RESOLVE states on its site. "As a result, RESOLVE resolutely opposes personhood legislation."
Share your opinion
Do you think Loeb's actions against Vergara are unfair?