Meet the Men Accused of Assaulting Women in Trump's Administration
December 9th 2016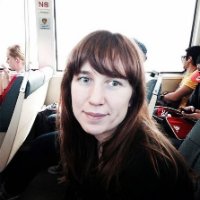 By:
Mere hours after President-elect Donald Trump tapped Andy Puzder to head the Department of Labor, The Riverfront Times of St. Louis, Missouri, unearthed troubling domestic abuse accusations levied against the fast-food executive in a 1989 divorce filing.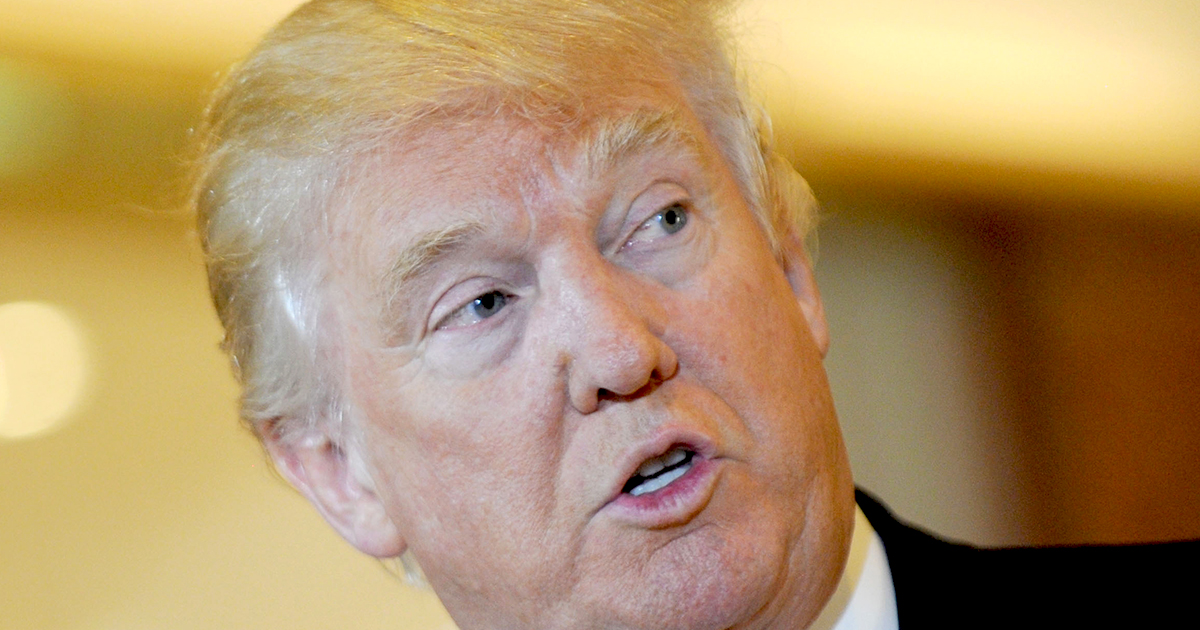 AP/STRMX - apimages.com
Puzder is the third Trump appointee accused of assaulting a woman, joining White House Chief Strategist Steve Bannon and adviser Corey Lewandowski.
In public records of the divorce filing reviewed by the RFT, Puzder's ex-wife Lisa Henning claimed he hit her and threw her on the floor during a 1986 disagreement and prevented her from calling the police.
"There was no physical abuse at any point in time," Pudzer told the RFT in 1989. The paper published a July 26 cover story on the divorce.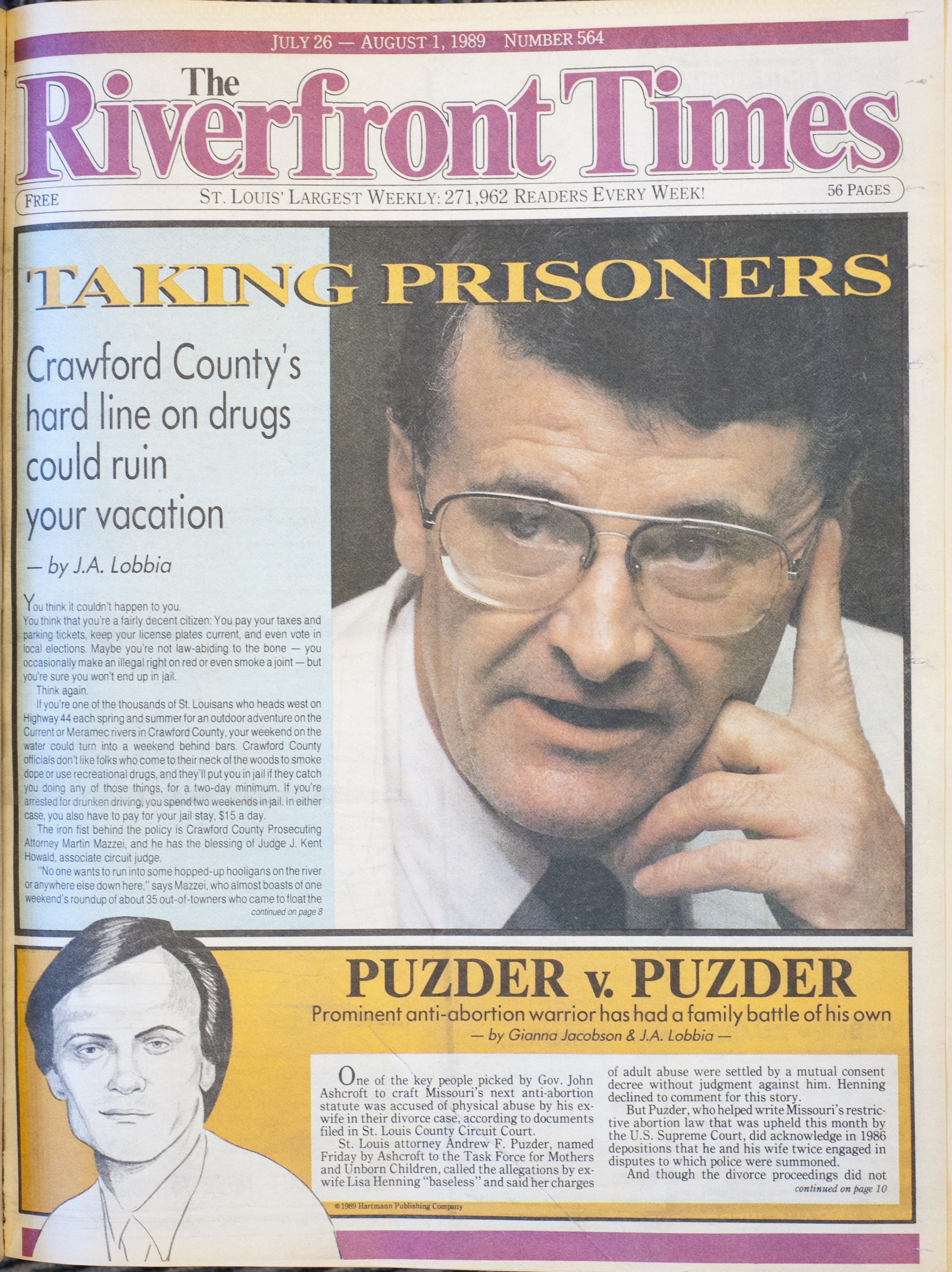 The Riverfront Times - riverfronttimes.com
In a deposition reviewed by the paper, Puzder said he pushed Henning to the ground during an altercation to prevent her from harming herself. From the 1989 RFT story:
"Puzder, in a deposition denied using physical violence and said that his wife was yelling and coming at him, so he 'grabbed her by the shoulders and pushed her back' to prevent her from hurting herself. Puzder said that his wife ended upon the floor. 'I don't know if her foot caught or what happened, but she went down on her back and stayed down on the ground.' Puzder acknowledges that police responded to that altercation."
Henning attempted to get a protective order against her then-husband after the incident, according to the RFT. The couple signed a mutual consent order in which Henning and Puzder were "enjoined from abus​ing​, threatening to abuse, molesting or disturbing the peace of eac​h other," in June 1986.
The divorce filing also addresses a 1970s "plate-throwing-fight" and Henning's allegation that Puzder punched her in a car in 1985.
From the RFT:
"The divorce filing also detailed two other incidents: One in the late '70s in which the neighbors called the police after a shouting match turned into a plate-throwing fight, and one in which Lisa Henning alleged that Puzder punched her in 1985 while they were driving in a car. Questioned about the incident in a deposition for the divorce case, Puzder said that he had not punched his wife, but acknowledged driving onto the curb: 'I think it had to do with the liquid refreshment we had with our dinner more than anything else.'"
ATTN: reached out to a representative of Puzder and will update this story when we hear back. 
In a recent, Nov. 30, email a Puzder spokesperson shared with the RFT, Henning chalked the abuse allegation up to "a heated argument," expressed regret, and wished him luck working with the president-elect. "You were not abusive," she wrote.
At the time of his divorce, Puzder served as the chair of then-Governor John Ashcroft's Task Force for Mothers and Unborn Children. He offered to quit his position so as not to tarnish the pro-life movement, as the RFT reported and chronicled in a 1989 edition of the St. Louis Post-Dispatch.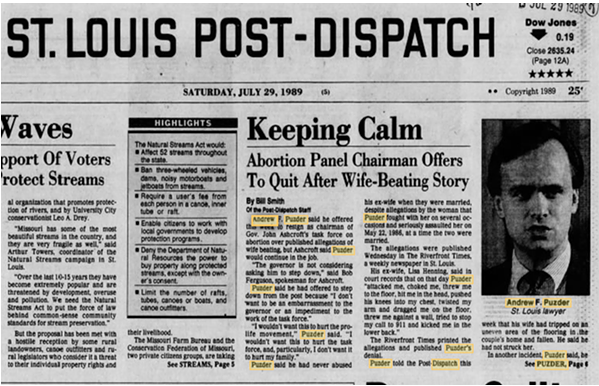 Riverfront Times/St. Louis Post Dispatch - riverfronttimes.com
Assault allegations aboard the Trump Train.
Bannon was charged with misdemeanor domestic violence over an eerily similar 1996 assault allegation.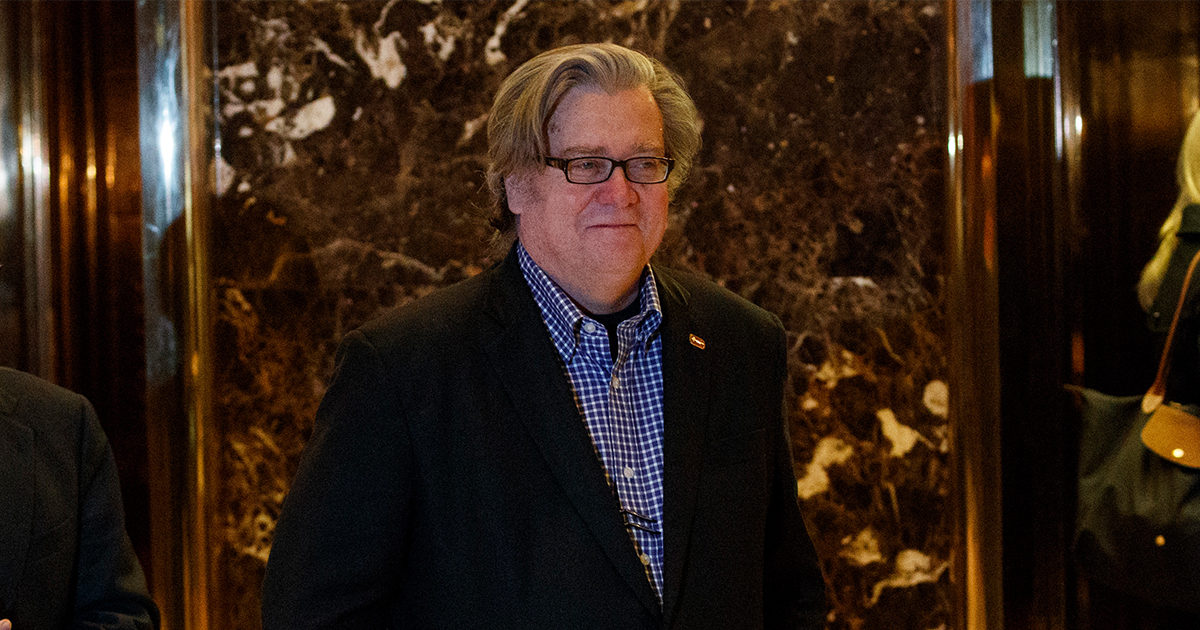 AP/Evan Vucci - apimages.com
Bannon's ex-wife alleged he pulled her neck and wrist during an argument and smashed her phone to prevent her from calling law enforcement, according to a Santa Monica Police report obtained by Politico.
"[Bannon's then-wife] found the phone in several pieces and could not use it. She complained of soreness to her neck. I saw red marks on her left wrist and the right side of her neck. These were photographed."
The criminal charges were dropped because Bannon's ex-wife failed to appear in court.
During the campaign, Lewandowski faced misdemeanor battery and simple assault charges over a March encounter with reporter Michelle Fields. At a press conference, Lewandowski allegedly man-handled Fields and threw her to the floor. Lewandowski vehemently denied Fields' accusations — as did Trump — despite video recording of the incident. The charges were not pursued, Slate reports.
In late October, a chorus of women raised sexual assault allegations against Trump in incidents that allegedly dated back to the 1980s — all of which the former reality show host denied.
ATTN: reached out to National Press Secretary Hope Hicks and will update this story if we hear back.
[H/T The Riverfront Times]
Share your opinion
Do you think our society takes domestic violence as seriously as it should?