Woman Posts Live Video After Getting Kicked out of Store for Shopping While Black
December 9th 2016
By:
One woman's recent Facebook Live video where she claimed she was told to leave a Victoria's Secret store because she's black has gone viral.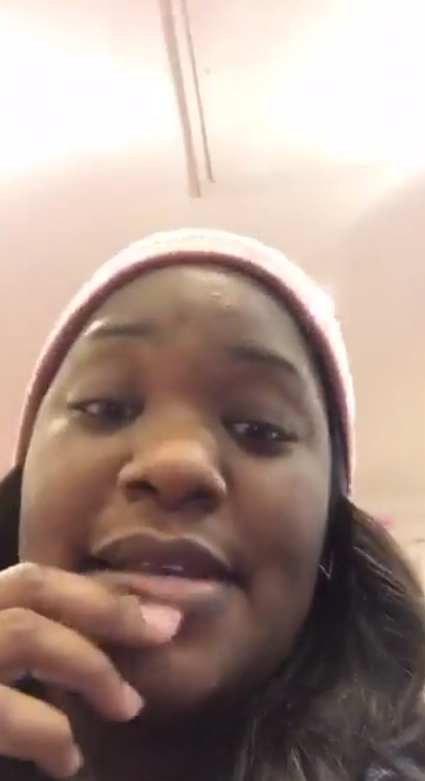 Facebook - facebook.com
The video, posted on Mediatakeout's Facebook page Thursday, showed Kimberly Houzah claiming that a Victoria's Secret employee in Oxford, Alabama, asked her and another black woman to leave the store after a black person was caught shoplifting in the popular women's clothing store. With more than 3 million views, it shows Houzah crying in the car as she leaves the store.
"I can buy anything in there I want," Houzah says in the video. "I wouldn't dare step a foot back in [that store again]. I'm so upset. I already didn't need to be spending the money, but I'm like you know what, I'm going to treat myself ... Why I gotta be put out? Because I happen to be black in Victoria's Secret?"
Victoria's Secret said in a statement posted to Facebook Thursday that the employee who mistreated Houzah has been fired.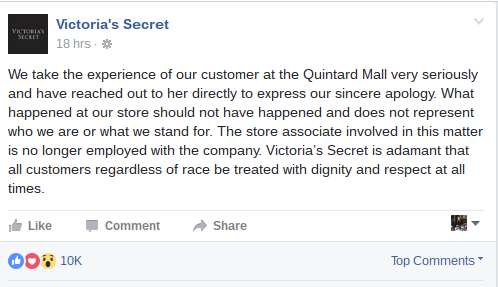 Facebook - facebook.com
The clothing store's statement reads: "The store associate involved in this matter is no longer employed with the company. Victoria's Secret is adamant that all customers, regardless of race, be treated with dignity and respect at all times."
Share your opinion
Have you ever witnessed racism in public?