How Heroin Deaths Compare to Gun Homicides
December 9th 2016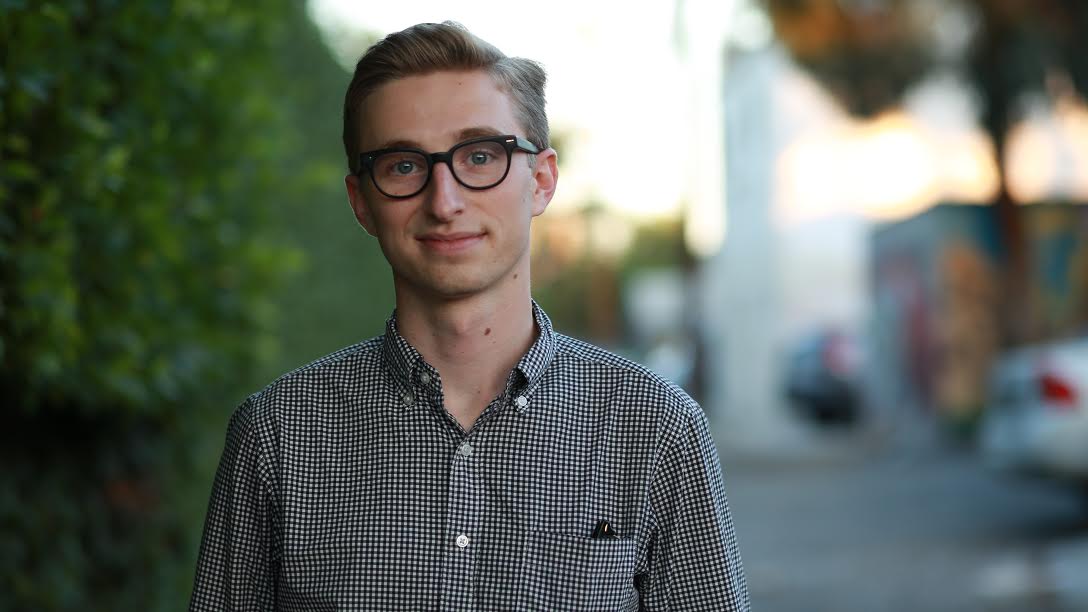 By:
The death toll from America's opioid epidemic climbed again in 2015, according to the latest data released by the U.S. Office of National Drug Control Policy. For the first time since the government began tracking these numbers in 1999, heroin overdose deaths outnumbered gun homicides — despite the fact that gun homicides ticked up in 2015 as well.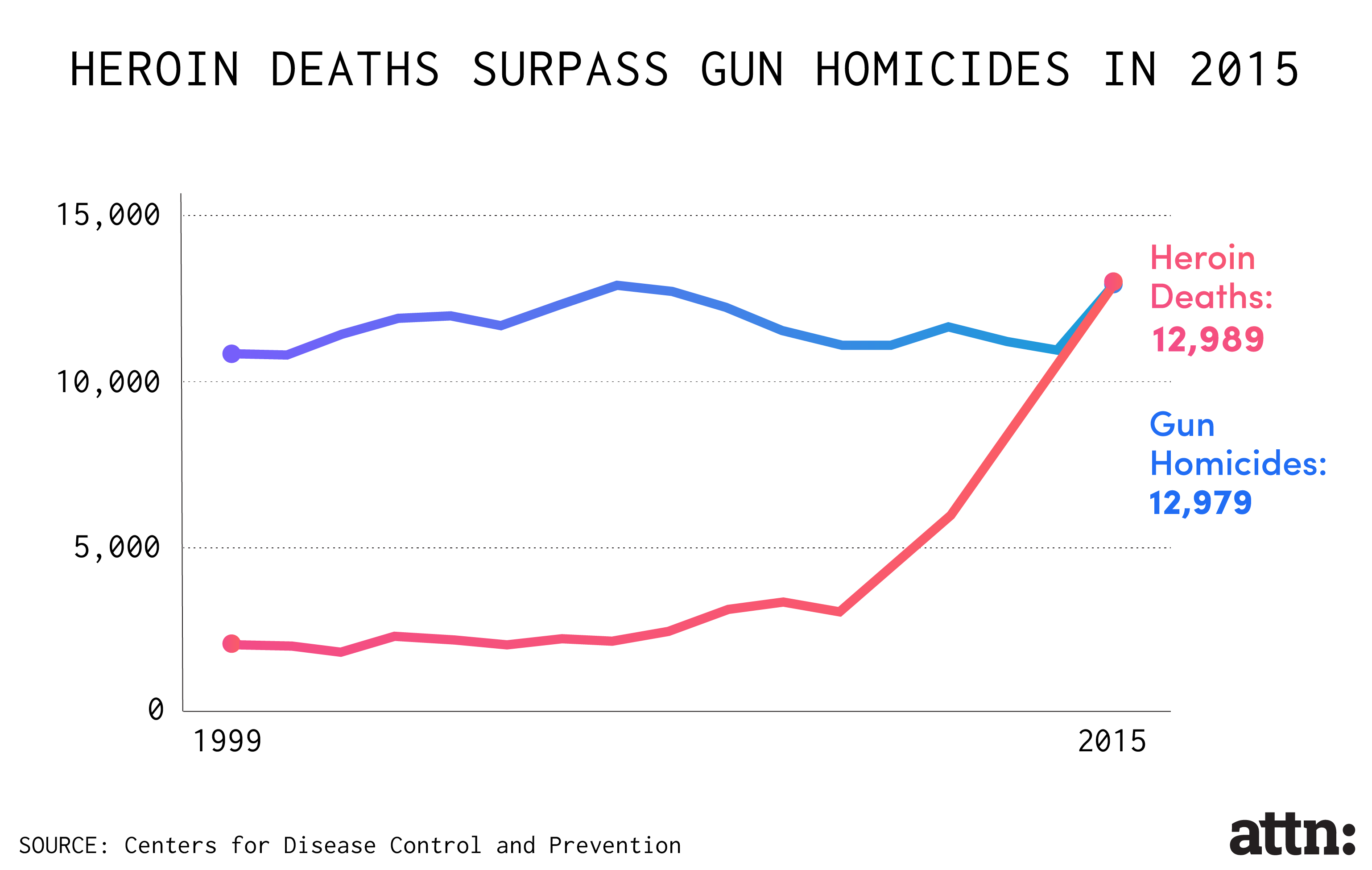 In 2015, there were 12,989 heroin-related deaths, compared to 12,979 gun homicides, the CDC found.
It wasn't that long ago — back in 2007 — when "gun homicides outnumbered heroin deaths by more than 5 to 1," The Washington Post's Christopher Ingraham pointed out.
This represents a troubling development in the opioid crisis. Public health experts attribute the spike in opioid-related deaths over the past six years to the increased prescribing and abuse of prescription painkillers, which can lead some to seek out heroin as a cheaper and more potent alternative.
A recent survey conducted by The Washington Post and the Kaiser Family Foundation found that one in three people prescribed painkillers for at least two months report becoming addicted, or physically dependent, on the substance. And according to the National Institute on Drug Abuse, prescription painkiller abuse is strongly associated with future heroin use.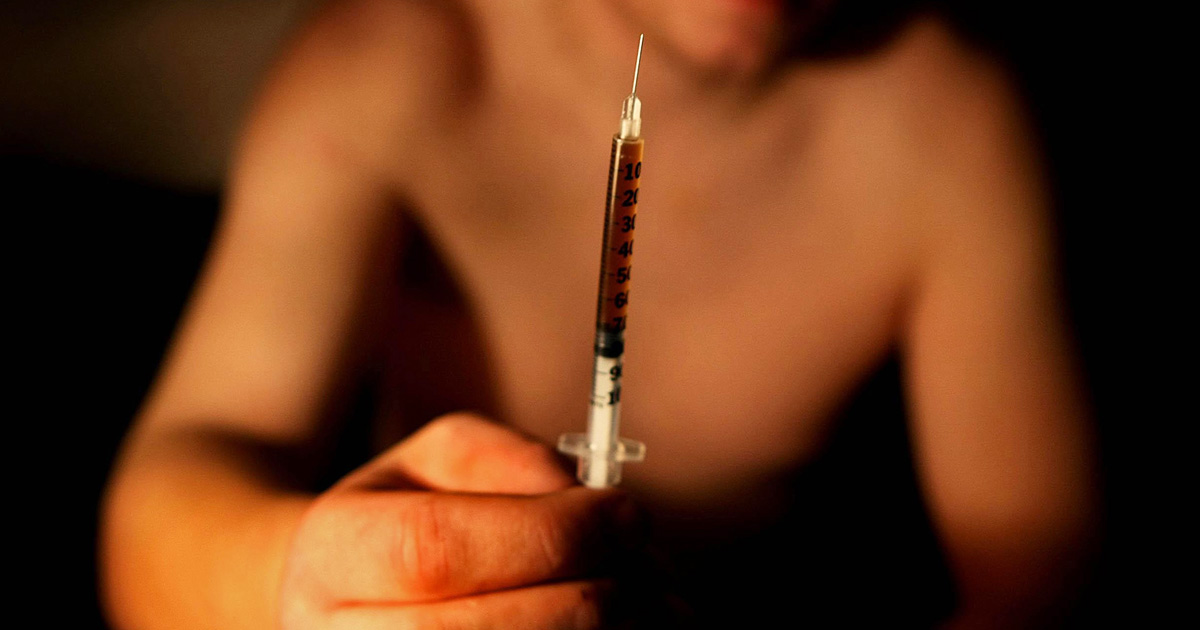 AP/Julien Behal - apimages.com
"The epidemic of deaths involving opioids continues to worsen," CDC Director Tom Frieden said in a press release. "Prescription opioid misuse and use of heroin and illicitly manufactured fentanyl are intertwined and deeply troubling problems."
"We need to drastically improve both the treatment of pain and the treatment of opioid use disorders and increase the use of naloxone to reverse opioid overdose. We must also work collaboratively with our public safety partners to further reduce access to illicit opioids," Frieden added.
In spite of enhanced efforts at the local, state, and federal level to combat the opioid crisis — through awareness campaigns, prescription drug take-back programs, and policies meant to increase the availability of the anti-overdose medication naloxone — more than 30,000 people died from opioid overdoses (which includes heroin and prescription painkillers) in a single year.
Michael Botticelli, the director of the White House National Drug Control Policy, said in a statement Thursday that the problem has worsened "in large part because too many people still do not get effective substance use disorder treatment." He noted that the 21st Century Cures Act, which passed in the Senate on Thursday, would allocate $1 billion in funding to states to fight the epidemic.
Share your opinion
Are you worried about opioid abuse in your area?