A Roundup of Trump Covers From Papers Around the World
Many media outlets across the country reacted with shock, disbelief, and a certain amount of despair to the election of Donald Trump.
Some newspapers, particularly in foreign countries, responded with headlines that ranged between mildly insulting and incredibly inflammatory - with cover images to match.
This cartoon, from the Norwegian newspaper VG, presents the newly-elected president as a toddler with a soiled diaper, making a clumsy grab at an American flag, upon which rests the whole world. The title of the picture translates to "the spirit grinning no longer."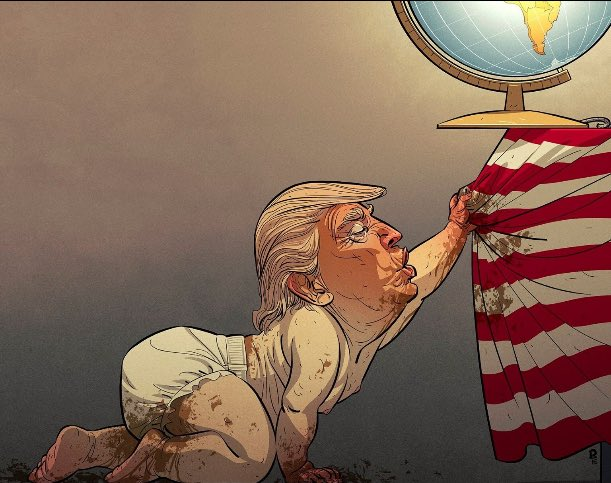 VG.no - vg.no
A newspaper from Iceland weighed in on Trump, and its depiction of Trump was no less graphic or unflattering: Trump as a gas-expelling hind end in a suit.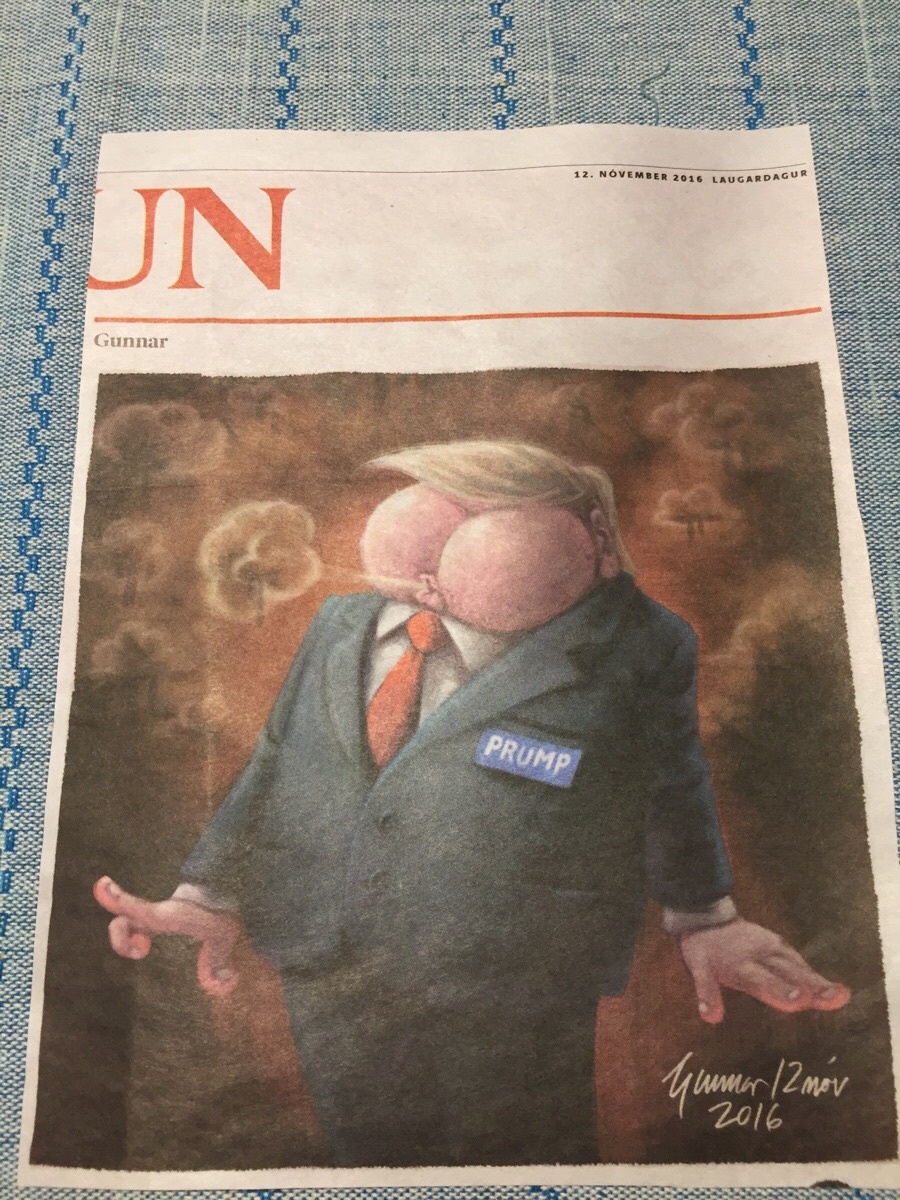 Imgur.com - imgur.com
German newspaper Der Spiegel had already made its views on Trump known, calling him "The World's Most Dangerous Man" in a February op-ed.
Once he won the election, they riffed on Time Magazine's "Meltdown" cover with their own garish take on Trump's head: a meteor hurtling toward the Earth with the caption "The End of the World (As We Know It)."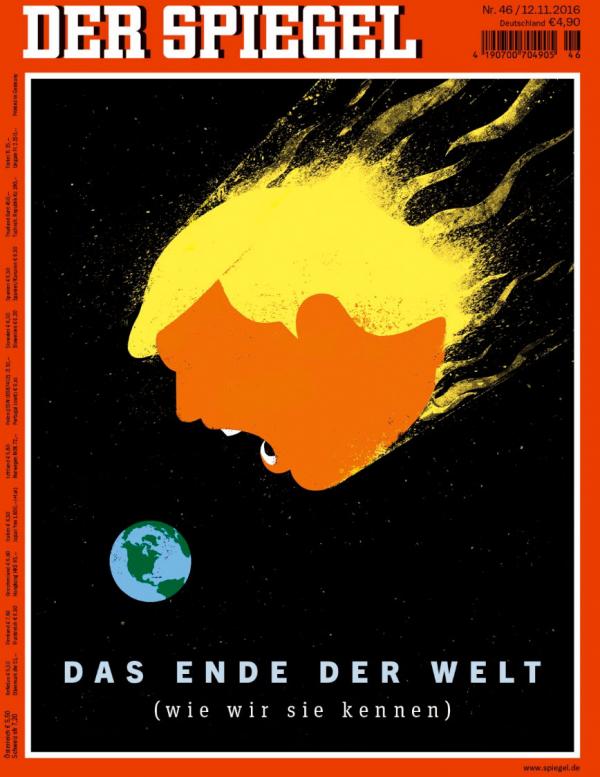 Der Spiegel/Ad Week - adweek.com
Other German newspapers took a similar stance on Trump. The least subtle might have been from the Hamburger Morgenpost, which begged the U.S., "Please, not the horror-clown!"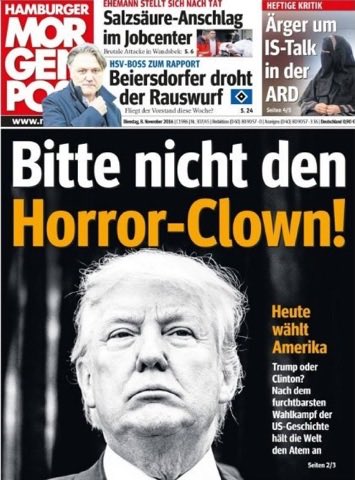 Hamburger Morgenpost/Rferl - rferl.org
Another German paper, Die Welt, inserted Trump's head into the Sun in a riff on the movie poster for "Apocalypse Now":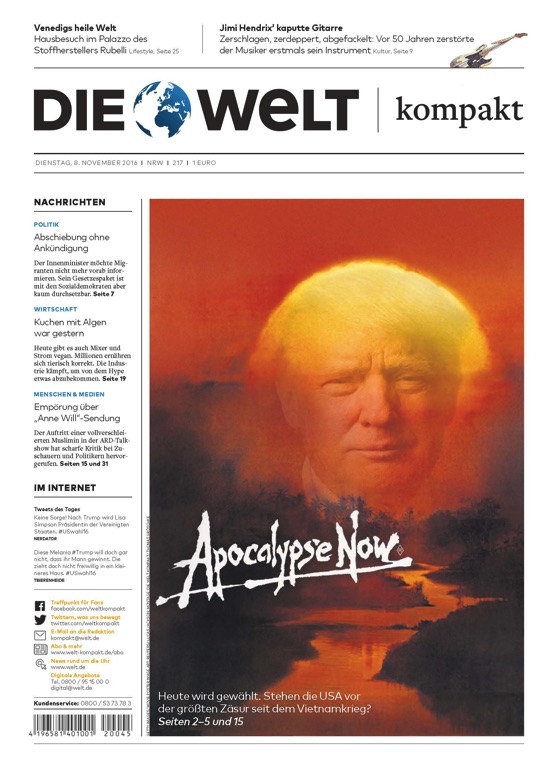 Die Welt - meedia.de
France's Liberation echoed the language of Die Welt, with an unflattering close-up of Trump's weathered face, calling it a "Trumpocalypse."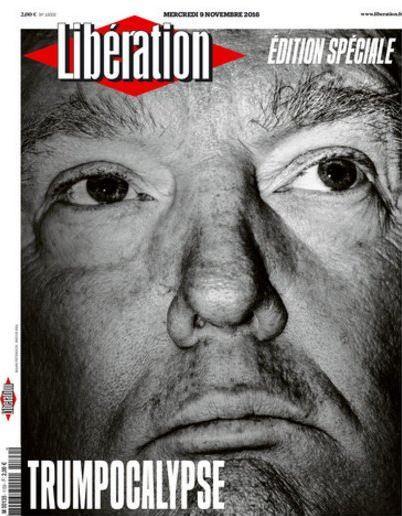 Liberation - co.uk
Newspapers down under reacted to the outcome U.S. election by distorting a common 2008 image: papers in both Australia and New Zealand using the iconic Shepard Fairey "Hope" image to slam Trump and beg the U.S. to reconsider: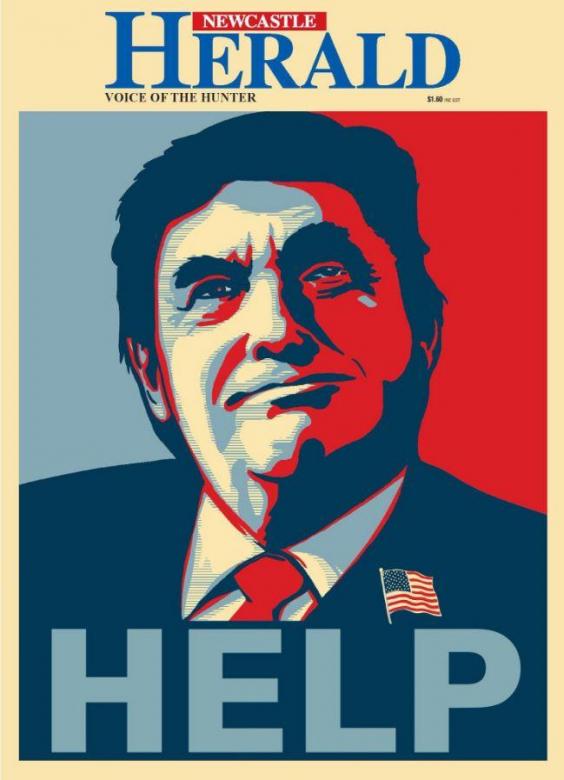 Newcastle Herald - co.uk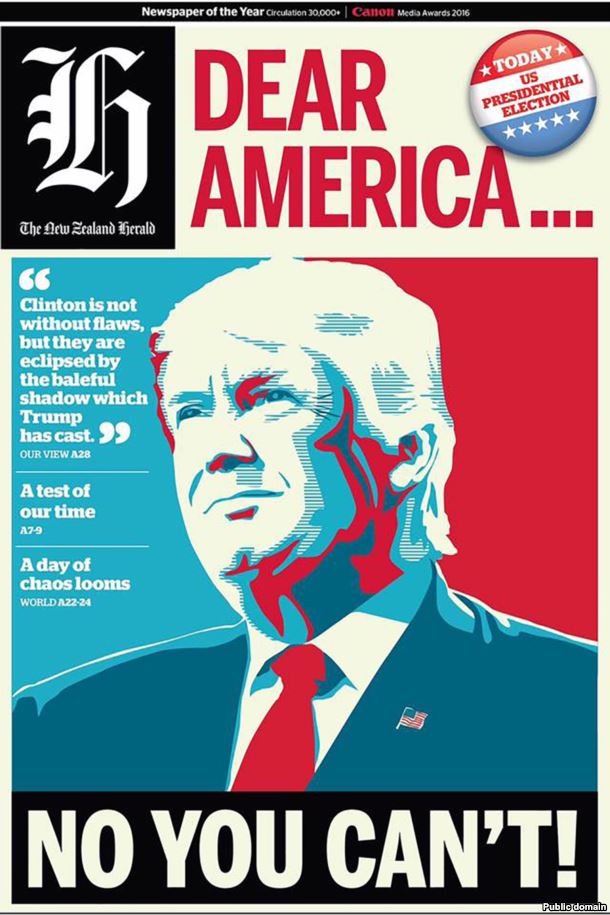 New Zealand Herald - rferl.org
Finally, America's neighbor to the north weighed in, with the Journal de Montreal summing up the entire world's reaction to the election, both positive and negative: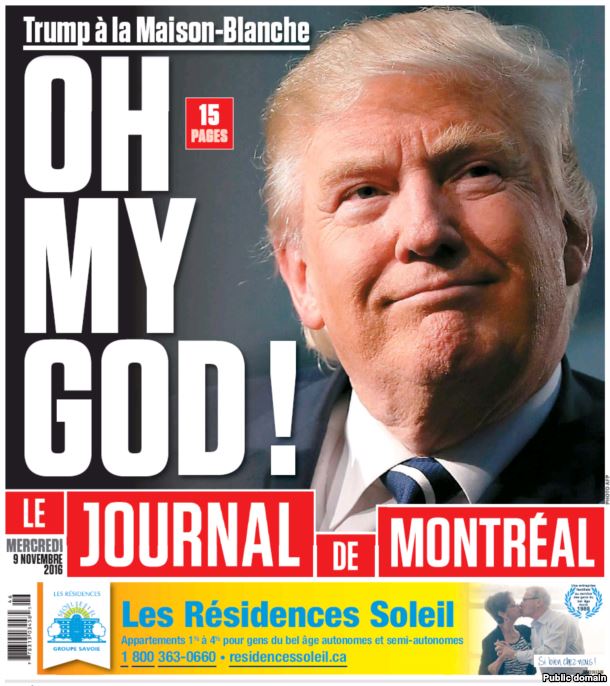 Le Journal de Montreal - rferl.org
Share your opinion
Are newspapers from other countries too disrespectful of President-Elect Trump?