National Geographic Features Transgender Kid on the Cover
December 15th 2016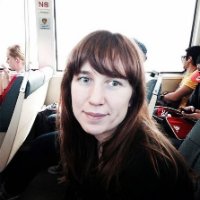 By:
National Geographic is taking a historic step for transgender visibility. The magazine will feature 9-year-old transgender girl Avery Jackson on the subscriber cover of its January 2017 issue. Her mother Debi proudly shared the cover on Twitter Wednesday.
Jackson is the first transgender person to be featured on the cover of National Geographic, a representative of the publication told ATTN:.
Entitled "Gender Revolution," the issue accompanies a documentary developed in partnership with Katie Couric for the National Geographic Channel, Indie Wire reports. The film explores the transformative role of gender in everyday life from genetic, cultural, and neurological perspectives. The documentary will air Feb. 6, a representative of National Geographic told ATTN:.
Avery and her parents live in Kansas City and have been outspoken advocates for trans issues in recent years, KCTV5 reports.
Avery's mother, Debi Jackson, a Republican and Southern Baptist, shared her daughter's story in a 2015 YouTube video diary and a GLAAD video series. She also delivered a powerful speech in a 2014 episode of the Kansas production "Listen to Your Mother." ATTN: reached out to Debi Jackson for comment and will update this post if necessary.
Her husband Tim Jackson opened up about compassionate transgender parenting in a 2015 piece on the the New York Times.
"The one thing that I impart upon my daughter is very simple: Love yourself and show love to others," he writes. "That is exactly what I intend to do. I love my daughter for who she is without preconditions, and I promise to help nurture her into a becoming a happy, healthy and productive member of society. After all, isn't that our job as parents?"
Research illustrates that parents' support can significantly reduce the mental health risks that impact transgender youth, NPR reports.
Wikimedia Commons - wikimedia.org
The National Center for Transgender Equality's 2015 U.S. Transgender Survey found that supportive families significantly improved transgender individuals' mental health as well as their access to housing and employment. From the report (PDF):
"Respondents with family support were:
• More likely to be employed (65%) than those with unsupportive families (52%).
• Less likely to have ever done sex work (11%) than those with unsupportive families (16%).
• Less likely to have experienced homelessness (27%) than those with unsupportive families (45%).
• Less likely to report currently experiencing serious psychological distress9 (31%) in contrast to those with unsupportive families (50%).
• Less likely to have attempted suicide (37%) than those with unsupportive families (54%)"
The Jacksons' story is an inspiring and powerful example for other parents and sheds light on how that support can take shape.
Share your opinion
Do you know any parents raising a transgender kid?