Lena Dunham Is Getting Backlash for What She Said About Abortion
December 20th 2016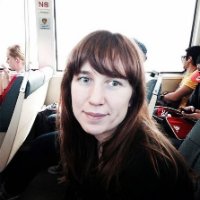 By:
Lena Dunham ignited a storm of controversy on Tuesday, after the actress broached the topic of abortion on her podcast.
AP/Danny Moloshok - twitter.com
Dunham recounted a moment she realized that she internalized the stigma of abortion despite her pro-choice views and upbringing.
From Yahoo News (emphasis mine):
"'One day, when I was visiting a Planned Parenthood in Texas a few years ago, a young girl walked up to me and asked me if I'd like to be a part of her project in which women share their stories of abortions," she recalled. "I sort of jumped. 'I haven't had an abortion,' I told her. I wanted to make it really clear to her that as much as I was going out and fighting for other women's options, I myself had never had an abortion. And I realized then that even I was carrying within myself stigma around this issue. Even I, the woman who cares as much as anybody about a woman's right to choose, felt it was important that people know I was unblemished in this department.'

"She added, 'Now I can say that I still haven't had an abortion, but I wish I had.'"
The actress was criticized for using her platform to speak strictly from experience.
Dunham — like many other women, pro-choice men, and transgender people — is perfectly capable of fighting for abortion access without having had an abortion personally, because the movement is ultimately about a woman's choice to do what they want with their body.
People said the star's comments lacked in empathy.
Empathy is the key to being a good ally in any fight for social change.
"I think what allies can definitely do is to open their minds and their hearts and really understand the livelihood of trans people and where we are in society," [email protected] Coalition's Bamby Salcedo said on Bustle. Empathy is also central to be a good ally of the Black Lives Matter Movement, as Fusion explains.
People who will not be personally impacted by restrictions on abortion access should have discussions about how to protect and support those who need it.
Under Republicans congressional majorities and President-elect Donald Trump's administration, pro-choice allies are gearing up to fight for access to safe and legal abortion access in the coming years.
If you want to support abortion rights, you can donate to Planned Parenthood, a local clinic, or one of a myriad of organizations across the U.S. listed in a November 14 story on a Huffington Post. You can also give your time by volunteering or serving as a clinic escort for Planned Parenthood or another abortion provider.
Share your opinion
Do you think access to abortion should be expanded?