These Striking Images Prove the Fight for Standing Rock Is Far From Over
January 7th 2017
By:
The protests against the Dakota Access Pipeline are not over.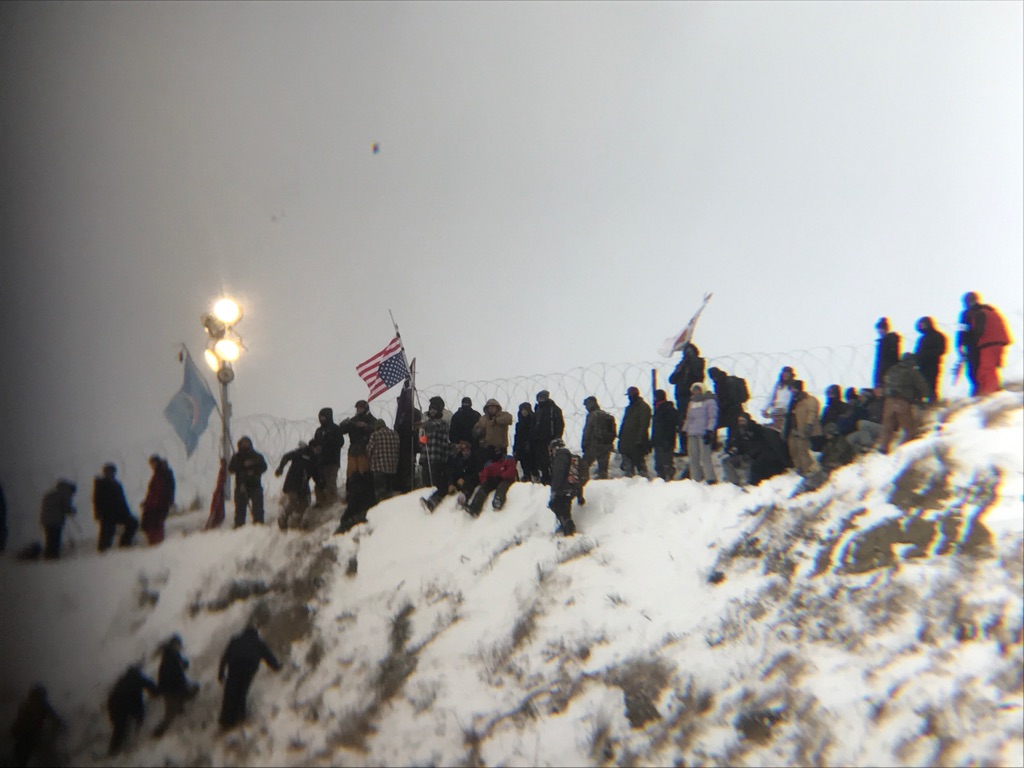 Jake Pogue
After the U.S. Army Corps of Engineers denied a permit for the controversial pipeline in on December 4, the Standing Rock Sioux and their supporters celebrated, and thousands of protesters left the camps in North Dakota. However, there are still activists occupying the site in freezing temperatures as they wait out Dakota Access Pipeline crews who have yet to leave. 
The pipeline can still be built. 
Activists and water protectors are staying because the pipeline project is far from defeated. Energy Transfer Partners and Sunoco Logistics Partners, the companies behind the pipeline, remain committed to finishing the project, which probably means legal action against the federal government. President-elect Donald Trump, who previously owned a stake in Energy Transfer Partners, has also voiced support for the project. 
ATTN: talked to people on the ground in North Dakota and asked them for recent pictures of the Standing Rock camps. 
Isaiah Pogue, 20, went to the camps from Dec. 5 to Dec. 31. The direct action between protesters, police, and pipeline crews died down significantly from its highest levels, but on Dec. 27 protesters held a demonstration on Turtle Island Hill, which is considered sacred native ground.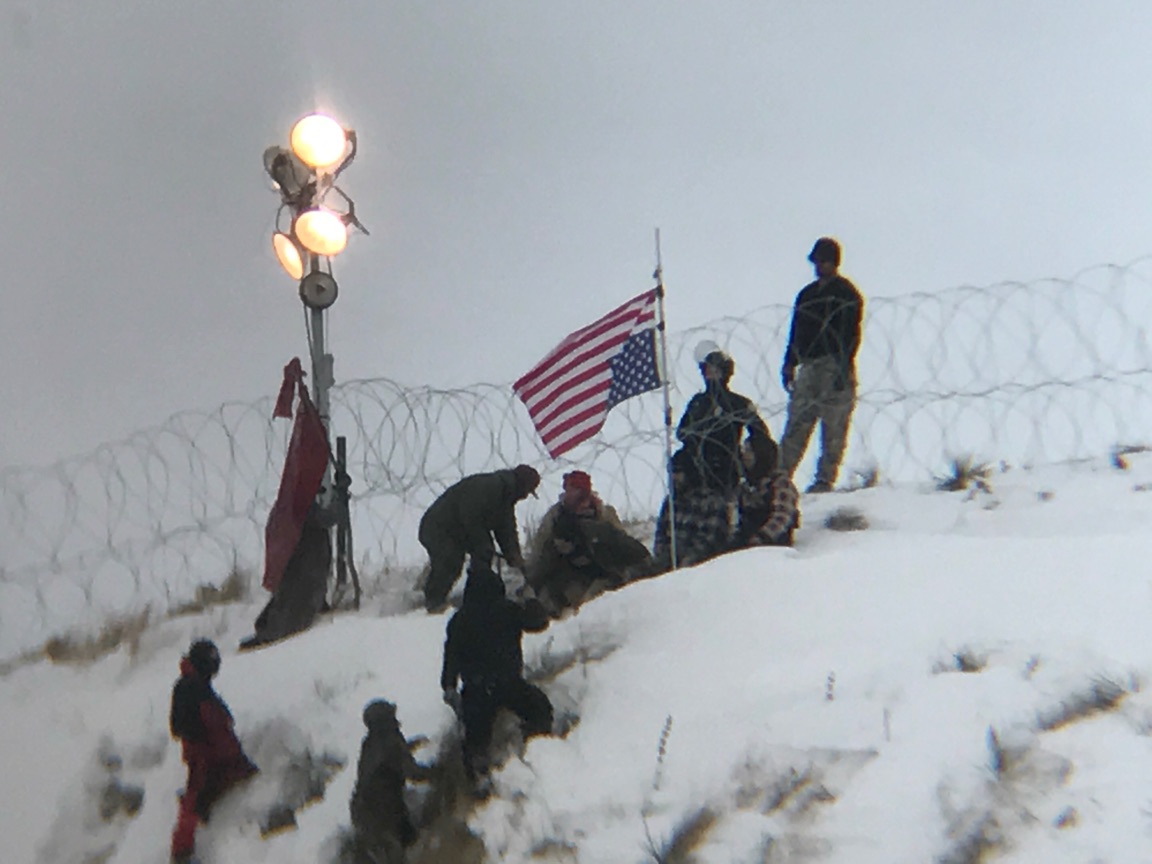 Jake Pogue
"We went around turtle hill and we all started climbing up the hill and there was another demonstration there," said Pogue who came to North Dakota from California. "On the hill the police and security forces had one guy with a  grenade launcher that fires rubber bullets pointed to one of the native's faces," he claimed.  Several protestors echoed Pogue's claim about the weapon, but ATTN: could not independently verify it.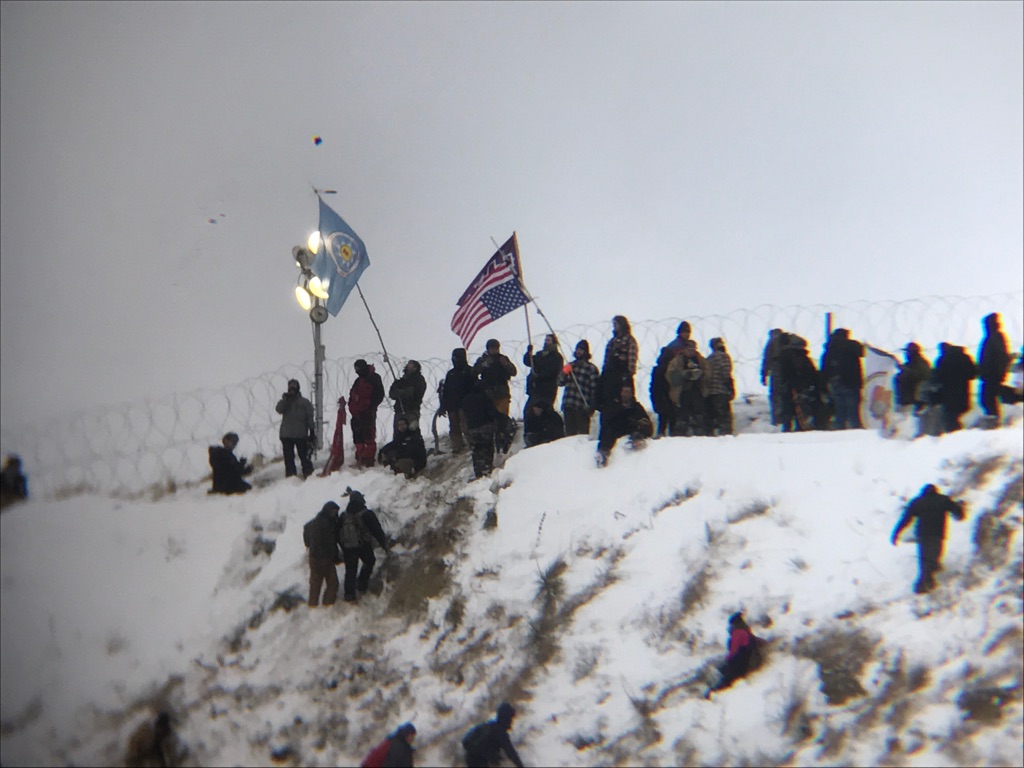 Jake Pogue
Jake Pogue, unrelated to Isaiah, initially traveled to the Standing Rock camps on Dec. 3 with 5,000 military veterans to protest the pipeline's construction and proximity to the Standing Rock Sioux's water supply. 
The 32-year-old served in the U.S. Marine Corps from 2003 to 2007. On Dec. 10, after the Army Corps denied the pipeline permit, Pogue went home to Houston for a few days but returned to North Dakota on Dec. 17. He also witnessed the demonstration on Turtle Hill and took pictures.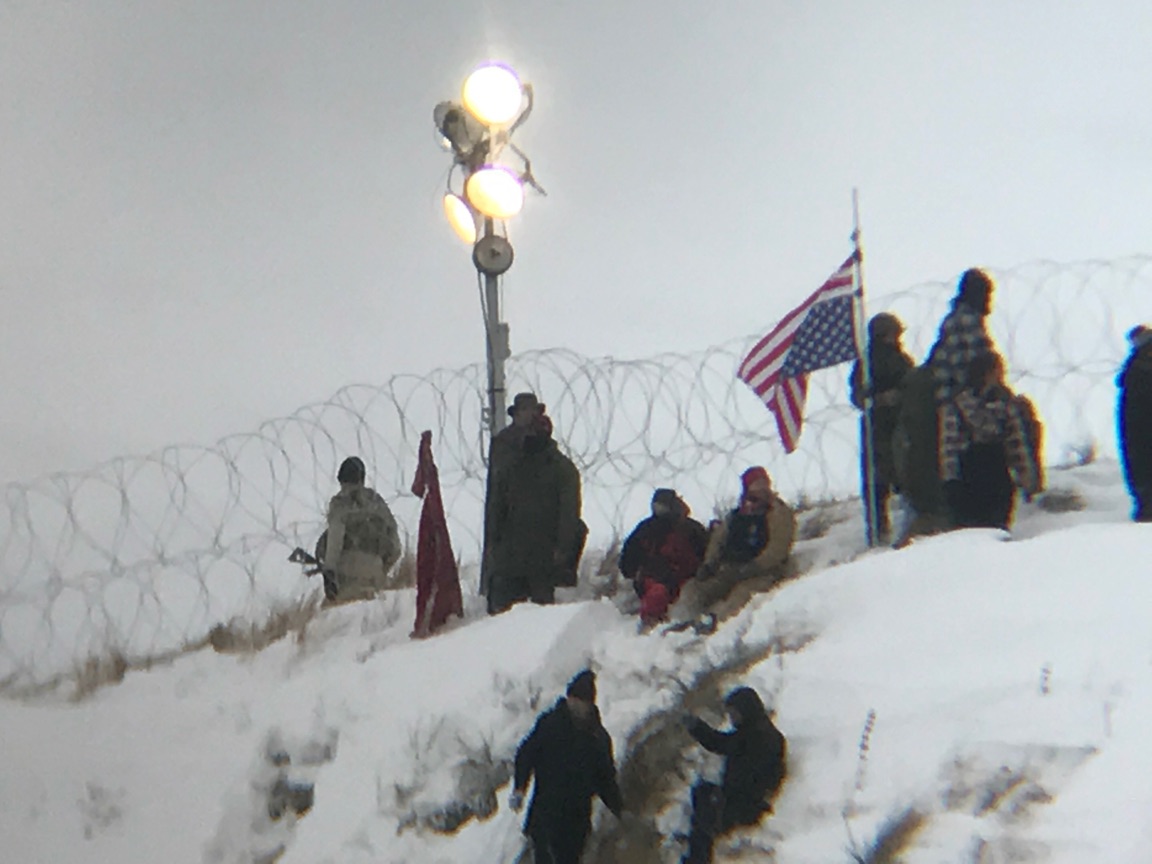 Jake Pogue
Pogue said the the camps look drastically different after thousands of veterans left.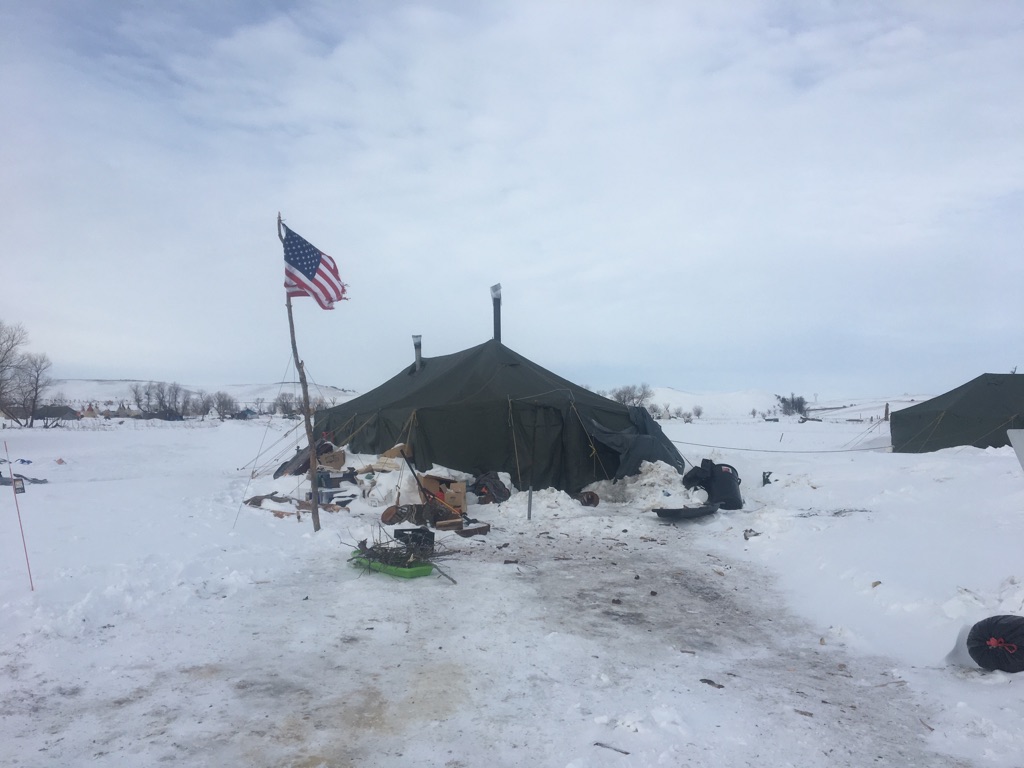 Jake Pogue
"I think the veterans' protest did have a good effect on putting a lot of eyes on Standing Rock that weren't aware of it before," he said. "The downside of the situation is that even before I left to go back to Houston all my family and friends were texting 'Good job you did it. It's over' and I'm trying to explain to them that it's not over."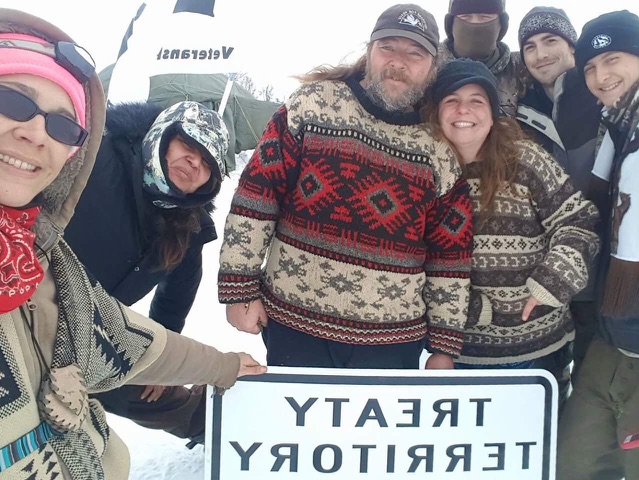 Aubree Peckham
Aubree Peckham, 32, was most recently in Standing Rock from Dec. 10 to Dec. 31. She said that the freezing cold temperatures drove out many of the activists, and only the strongest and most prepared could remain.  
"There's a really strong group of people, people strong enough to withstand blizzards, and it's really empowering to be around," she said.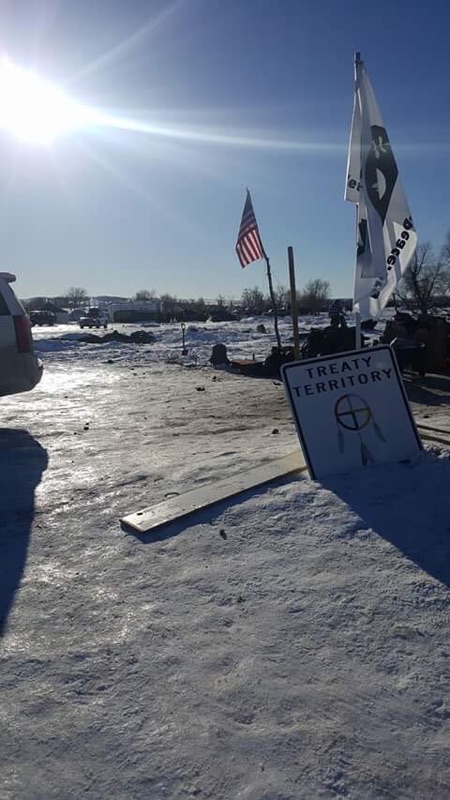 Aubree Peckham
Peckham quit her job and plans to return to the camps until the pipleline crews leave. 
"I'm going to be returning permanently to camp," she said. "I quit my job recently and I told my mom so it's real. I'm out of my lease."
Philip Eastman is a 31-year-old photographer who lives in Wyoming. He's been to the Standing Rock camps multiple times, most recently from January 1 to 4.  He said that the size of the camps has significantly diminished since the Army Corps announcement and the onset of severe blizzards.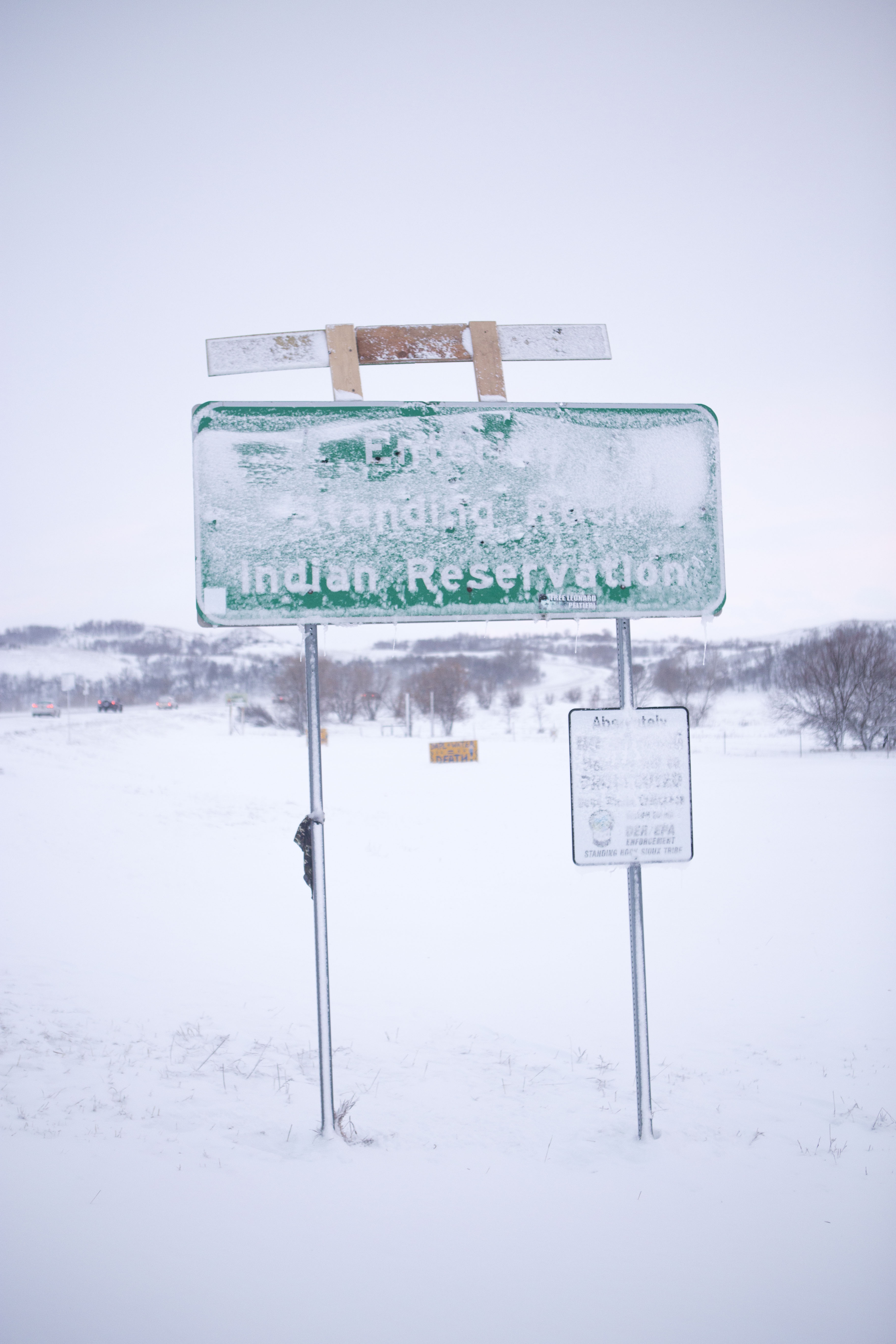 Philip Eastman - philipeastman.com
Eastman said that the native water protectors are concerned about the upcoming administration. 
"There isn't a lot of faith in the government to help them any way," he said. "They've been historically abandoned and lied to, especially the Lakota," Eastman said, referring to the larger confederation to which the Standing Rock Sioux tribe belongs.  "Everyone is sort of holding their breath for Donald Trump's inauguration."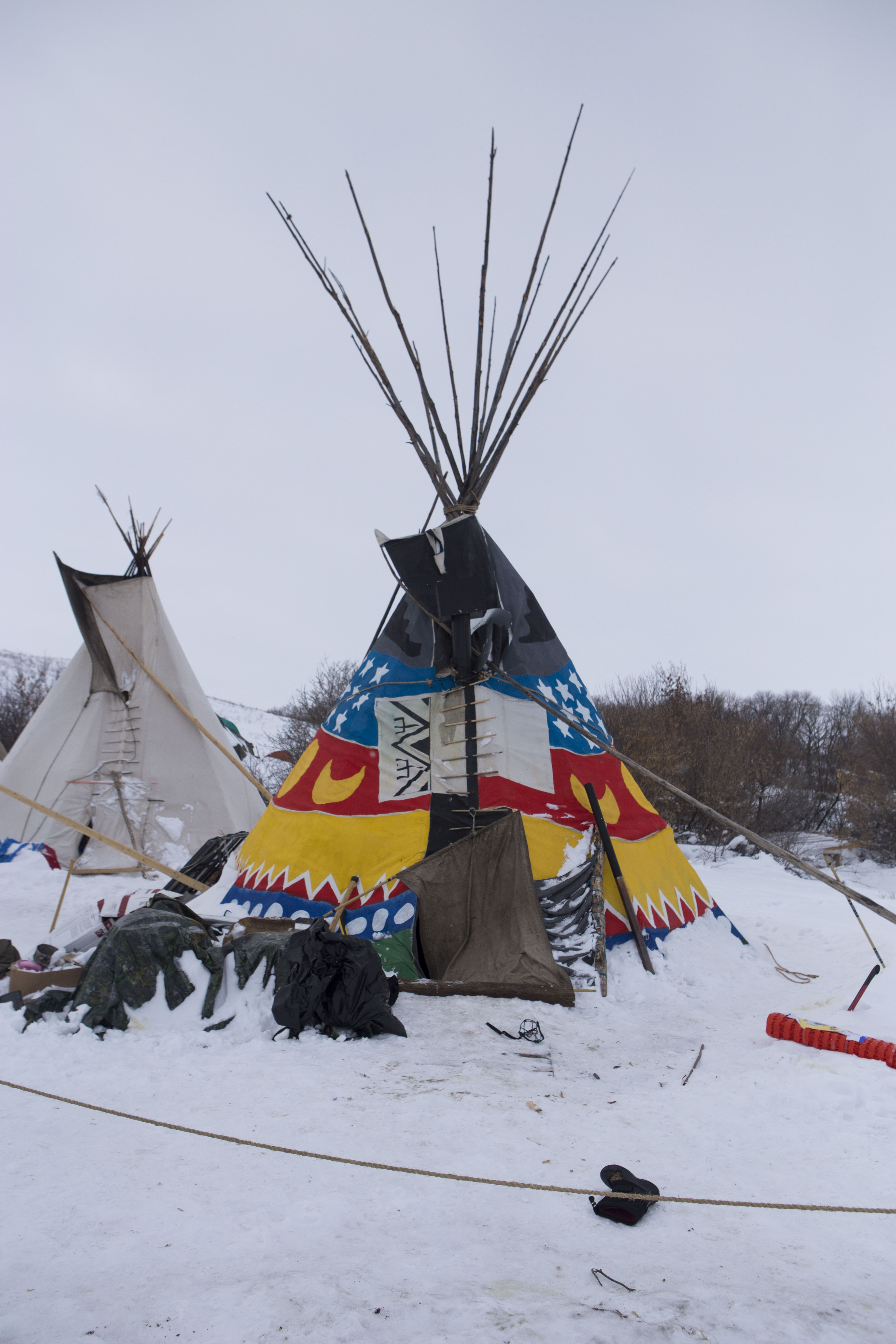 Philip Eastman - philipeastman.com
However Eastman said the natives are focused on protecting water, not making Standing Rock into a free-for-all political protest. 
"Outsiders come in and try to influence the Lakota and try to turn this into a fight against global warming and against Donald Trump but the singular thing I hear from all natives is that this is about clean water," he said. 
Share your opinion
Did you know there are still protesters camped near the DAPL site?