How Lemons Are Helping Women Fight Breast Cancer
January 11th 2017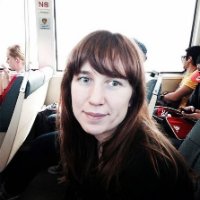 By:
An image of lemons circulating on social media is helping women detect signs of breast cancer.
Erin Smith Chieze/Worldwide Breast Cancer - facebook.com
Facebook user Erin Smith Chieze shared the picture Tuesday in a post lamenting the futility of an online "game" meant to spread breast cancer awareness.

Facebook/Erin Smith Chieze - facebook.com
Chieze says she was diagnosed with breast cancer in December 2015 after she identified indentations on her own breasts, indentations she found thanks to an image similar to that in her "lemons" post, the latter designed by Corrine Ellsworth Beaumont for the charity Worldwide Breast Cancer.
We often get breast cancer awareness wrong, spreading facts or symbols of solidarity that lack practical utility, Chieze arguesd.
"I knew what breast cancer was," she writes. "I knew all about self exams, but a picture of what to look for keyed me into knowing I had a terminal disease. We need to give REAL information, not cute hearts. Without having seen a picture randomly with real information, I wouldn't have known what to look for."
Facebook/Erin Smith Chieze - facebook.com
Worldwide Breast Cancer's #knowyourlemons campaign uses renderings of the citrus fruit to educate women about the signs of breast cancer and when to consult a doctor.
The dozen lemons show changes in breasts that can signal a serious problem.
These signs include alterations in breast shape and size, changes in temperature, and the excretion of fluids, as well as lumps, bumps, veins, retracted nipples, and indentations.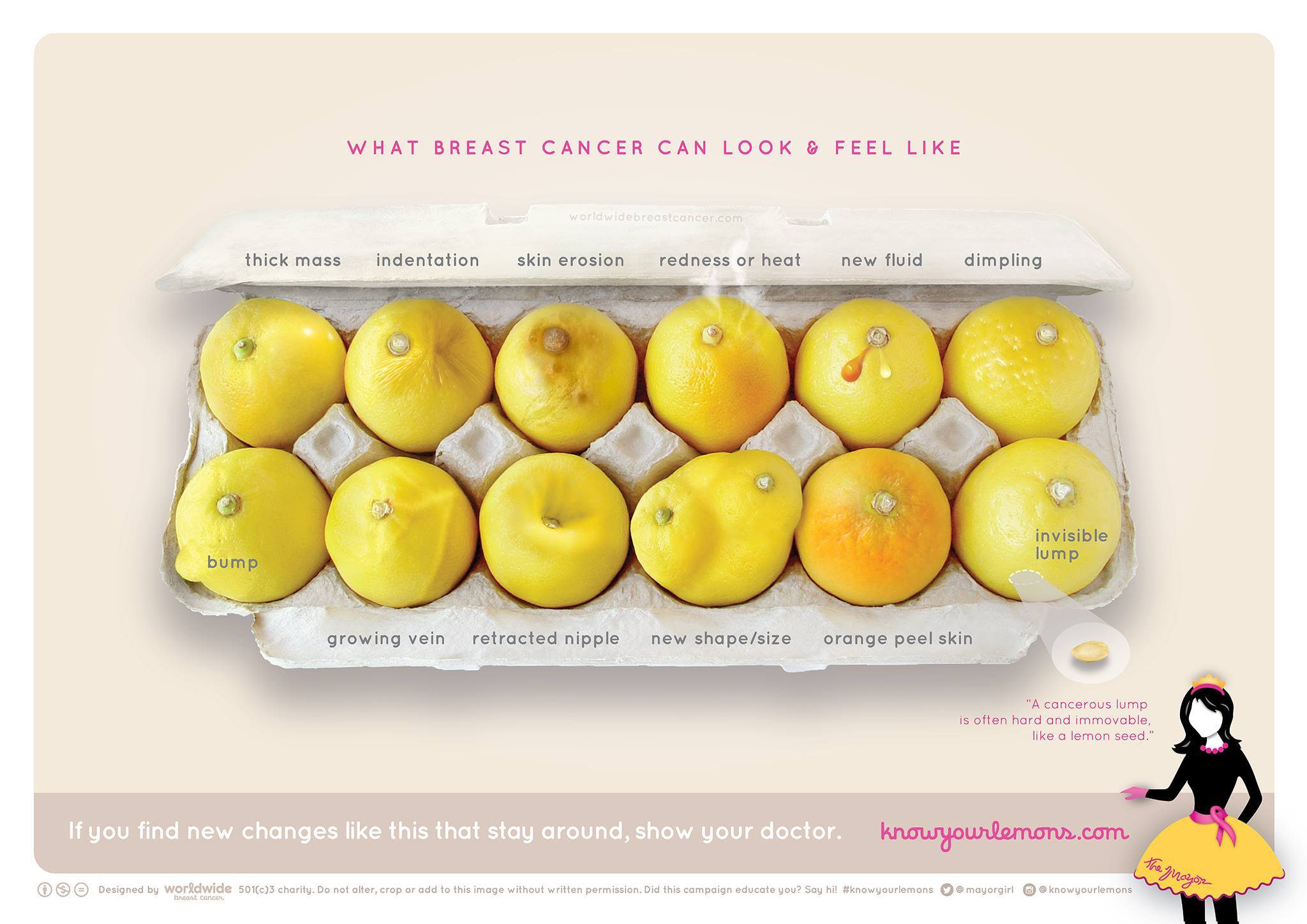 Erin Smith Chieze/Worldwide Breast Cancer - facebook.com
Breast cancer may also result in ridges and scales on breasts, shrinking, and cause breasts to get more asymmetrical — though many women's breasts are naturally different in size, the National Breast Cancer Foundation explains.
In July 2016, British author Claire Warner shared a photograph of a small dimple that led her to get a biopsy, resulting in a breast cancer diagnosis and successful treatment. Her story quickly went viral online.
As part of the #knowyourlemons campaign, Worldwide Breast Cancer created graphics breaking down the process of breast cancer diagnoses and what to feel for during a breast self-exam.
Breast cancer rates have consistently risen among young women since 1976, while the total number of diagnoses has remained relatively stagnant, the Sacramento Bee reports, suggesting that many who could benefit from treatment aren't consulting their doctor. Late diagnosis also makes breast cancer significantly harder to treat, lowering survival rates.
You can learn more about how to conduct a breast self-exam on the NBCF website, and you can see Chieze's post on Facebook.
Share your opinion
Have you or someone you know battled breast cancer?