These Bolted Vents Highlight a Struggle Facing Homeless People This Winter
January 12th 2017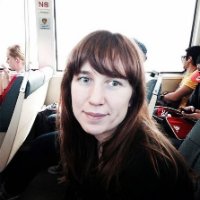 By:
Update: This story was updated on Tuesday, January 17 at 2:50 p.m. PST to include updated information from the city of St. Louis. 
Homeless people struggle to find places to rest throughout the year, but the situation is especially dire when temperatures plunge.
A Wednesday Reddit post alleging that St. Louis city officials "puts bolts on vents to prevent homeless [people] from laying on [them] at night for warmth" highlights just how dire the situation can be.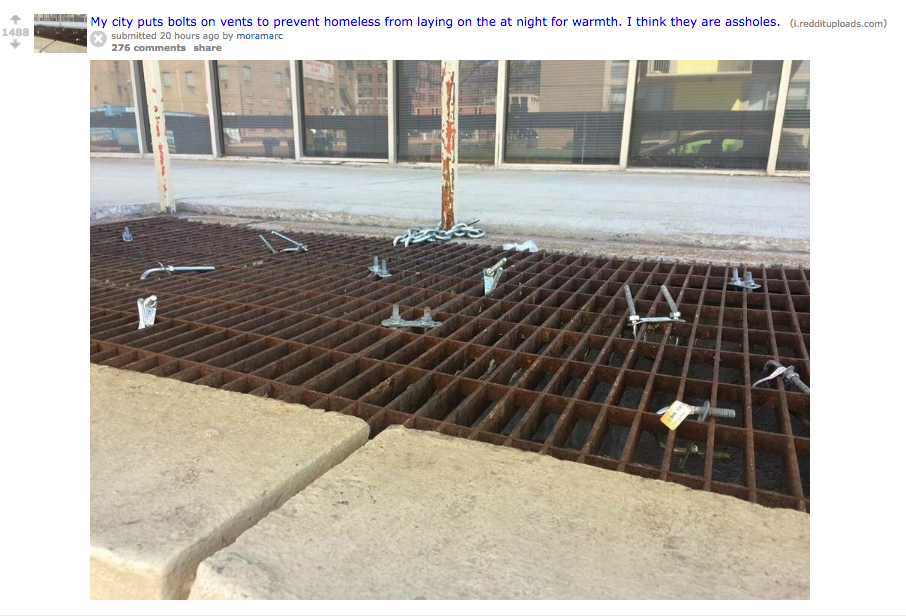 Reddit/moramarc - reddit.com
The City of St. Louis responded to ATTN:'s request for information, saying they were not responsible for installing the bolts. They explained that the bolts were installed by a private property owner, and later removed at the request of the city, and replaced with a "more benign system of enabling the vent to function by discouraging its being covered."
The Reddit image mirrors a similar debate in 2014, when Cardiff University students noticed school officials caged in a set of heating vents that homeless people had visited.
The University claimed the cage was not put in to deter the homeless, but students who spoke to BuzzFeed News were skeptical of the administrators' positions.
Chilling w
inter weather
displaces the
homeless,
and finding a safe, warm spot to sleep can prove challenging.
Though some homeless people turn to subway cars and train stations to sleep, many cities have banned sleeping in public and in vehicles in recent years.
City officials also may erect hostile architectural structures that deter loitering and cannot be slept on comfortably.
There is also the issue of overcrowding in homeless shelters, which tends to spike in colder months of the year. Shelters in Denver, Colorado and St. Paul, Minneapolis reported overcrowding in December and January — to name just two of a myriad of cities wrestling to find space for the homeless.
The emergency measures cities enact in frigid conditions aren't always effective.
Cities including New York, Washington, D.C., Philadelphia, and Baltimore, along with counties in New Jersey and elsewhere issued Cold Blue alerts that warn local populations about how to stay safe during extreme cold spells and provide additional shelter space to homeless people. Baltimore city officials and other authorities have expressed high hopes for these programs, but some advocates argue they often fail to reach the precise communities most threatened by chilly temperatures: homeless people.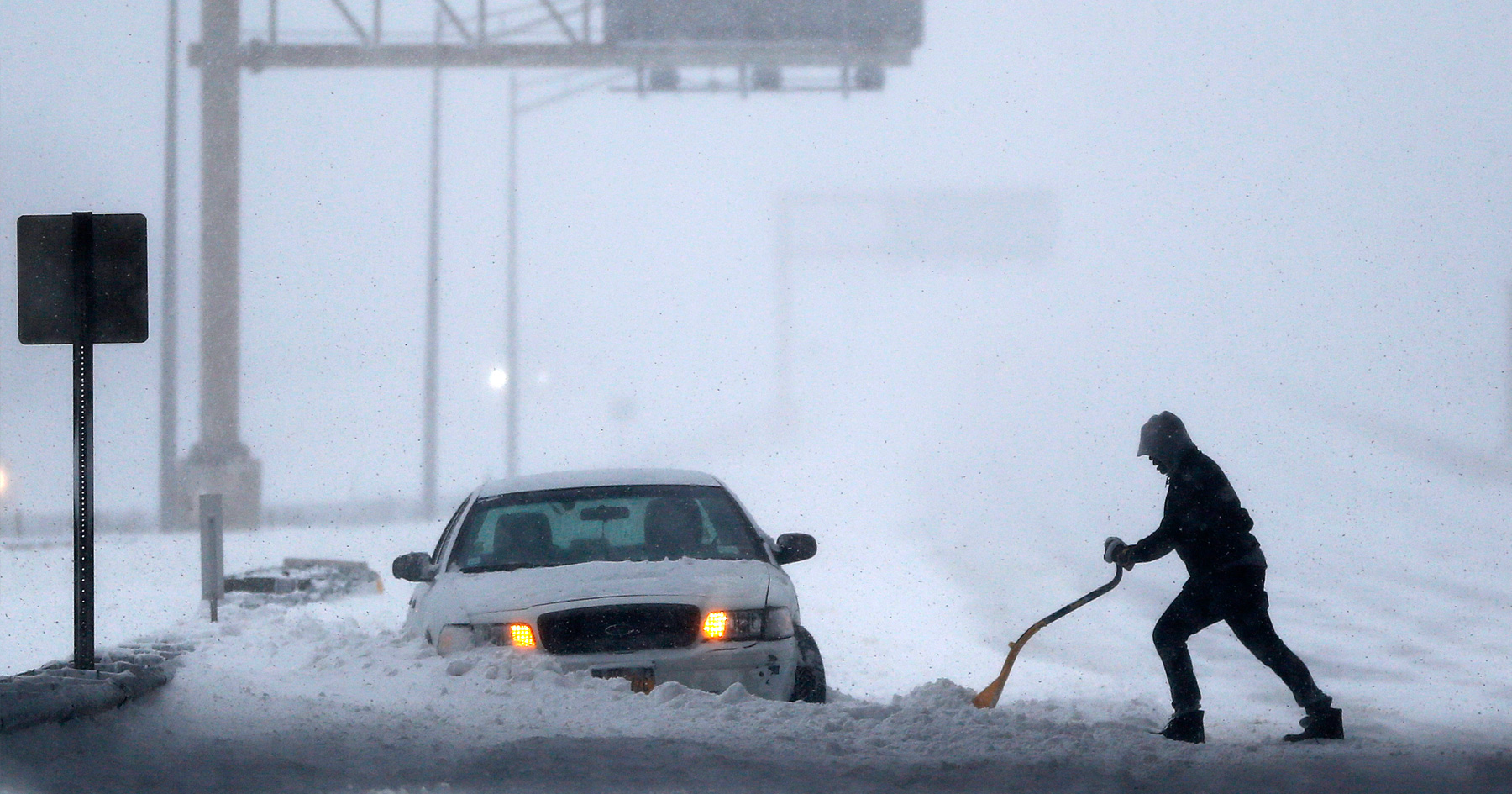 AP/Julio Cortez - apimages.com
New York City's use of Code Blue alerts offers an interesting case study in the short-term effects of these policies, which have been implemented particularly aggressively.
Gov. Andrew Cuomo (D-N.Y.) issued a January 2016 executive order requiring Cold Blue protocol to be enacted whether or not homeless people agreed to leave the streets, a move advocates told the New York Times did little to improve the problems it hoped to eradicate.
"The city sees the temporary shelter and outreach work as an easy, quick solution, like that's enough," Patrick Byer, a New York homeless man, told Vice. "They pat themselves on the back, like they did something really big. But what happens after the storm? We just go back to the same situation."
Some homeless people resist being shuttled off to shelters.
Homeless people may chose not to go to shelters provided in emergency weather due to shelter conditions, mental health issues, and for various other reasons, as NPR chronicled in a series of interviews with homeless individuals and advocates, back in 2012.
Share your opinion
Do you think more should be done for the homeless in the U.S.?