The Dangerous Loophole in Our Gun Laws That Is Killing Women
February 13th 2017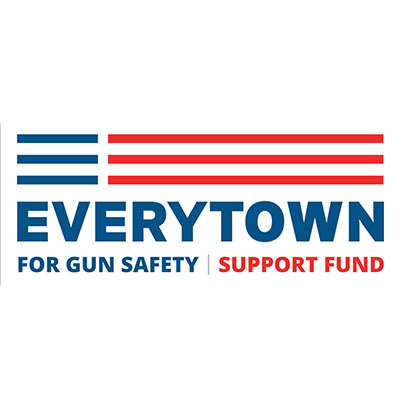 By:
Guns need to be kept out of the hands of domestic abusers. Why? Because the combination is fatal.
This problem affects men and women regardless of sexuality but disproportionately harms women: every day, three women are killed by both current and former husbands or boyfriends. And in situations of domestic violence where a gun is present? A woman is five times more likely to be killed.
Beyond this, nearly one million women have been shot or shot at by an intimate partner. 4.5 million women have been threatened by an intimate partner with a gun.
Thankfully there are some solutions in place that are proven to save lives. Federal law prohibits domestic abusers from having firearms and background checks stop them from buying guns. Background checks really work too: 47% fewer women are shot by intimate partners in states that require background checks on all handgun sales.
Yet, despite these protections, one glaring loophole is enabling dangerous people in getting guns: it's called the boyfriend loophole.
Domestic abusers are prohibited from buying or owning a firearm if they've ever been married to, lived with, or had a child with the victim. Essentially, if you've had a legal relationship with someone who was abusive, they would be barred from getting access to a gun.
But a dangerous ex-boyfriend or dating partner? There's little stopping them from getting a firearm. Due to the lack of a legal relationship with the person they dated, they have carte blanche to get their hands on guns. Therein lies the boyfriend loophole.
This is very bad news considering just as many women are killed by dating partners as by spouses. The issue spreads beyond relationships too since persons like convicted stalkers in addition to abusive dating partners are allowed access to guns by federal law. Thus, a problem is posed for anyone who hasn't been married to, lived with, or had a child with a potential perpetrator. This means all women who are in a hostile relationship are at risk.
Consider how distressing this is as 69% of millennials are not married. That's a lot of people left unprotected by the boyfriend loophole. Especially abused women. In fact, one in seven blocked gun sales was because of a domestic violence charge.
So how can we fix this? We can make women safer from domestic abusers by passing background checks in every state and closing the boyfriend loophole.
Currently, twelve states have closed the boyfriend loophole by prohibiting all persons convicted of a domestic violence misdemeanor from buying or using a gun.
The boyfriend loophole puts many people, especially women, in jeopardy. It's time to close the loophole in every state, to protect vulnerable women and to prevent dangerous individuals from getting guns.
Find out how you can help close the boyfriend loophole by visiting Everytown For Gun Safety here.
Share your opinion
Do You Support Universal Background Checks in America?