Gynecologist Calls This Popular Vaginal Product a 'Load of Garbage'
January 19th 2017
By:
"[This] is the biggest load of garbage I have read on your site since vaginal steaming."
An OB-GYN had this biting messagefor actress Gwyneth Paltrow after the actress started selling jade eggs, a vaginal product, on her lifestyle site Goop. Dr. Jennifer Gunter wrote that the product could be extremely harmful to women who use it in a blog post on her personal site.
Women insert the jade egg into their vaginas for "vaginal muscle tone, hormonal balance, and feminine energy in general," Goop noted in a recent interview with self-described healer Shiva Rose, who sells jade eggs on the site. Gunter took issue with Rose's argument that jade eggs can improve a woman's sex life, among other things.
Gunter attests that these products may increase a woman's risk of developing a bacterial infection or Toxic Shock Syndrome (TSS), a potentially life-threatening condition that some women get after wearing tampons for an extended period of time.
"As for the recommendation that women sleep with a jade egg in their vaginas, I would like to point out that jade is porous which could allow bacteria to get inside and so the egg could act like a fomite," Gunter wrote. "This is not good, in case you were wondering. It could be a risk factor for bacterial vaginosis or even the potentially deadly toxic shock syndrome."
Gunter added that "walking around" with a jade egg, as Rose implied doing in her post, could be unnatural and uncomfortable for the vaginal floor.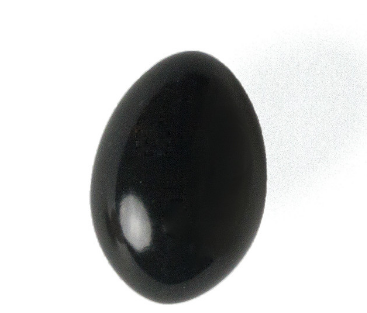 Goop - goop.com
"Overenthusiastic Kegel exercises or incorrectly done Kegel exercises are a cause of pelvic pain and pain with sex in my practice," Gunter continued. "Imagine how your biceps muscle (and then your shoulders and then your back) might feel if you walked around all day flexed holding a barbell? Right, now imagine your pelvic floor muscles doing this."
Shiva Rose's Jade eggs, which cost $66, are currently sold out on Goop's site, which states on the sale page that these eggs were once a "strictly guarded secret of Chinese concubines and royalty in antiquity," adding that the eggs "harness the power of energy work, crystal healing, and a Kegel-like physical practice." 
Goop has declined to provide an official statement on Gunter's post. But it did refer ATTN: to its disclaimer at the bottom of each contributor opinion post, which reads:
"The views expressed in this article intend to highlight alternative studies and induce conversation. They are the views of the author and do not necessarily represent the views of goop, and are for informational purposes only, even if and to the extent that this article features the advice of physicians and medical practitioners. This article is not, nor is it intended to be, a substitute for professional medical advice, diagnosis, or treatment, and should never be relied upon for specific medical advice."
ATTN: has contacted Gunter for further comment and will update this piece if we hear back.
Read Dr. Gunter's full post here.
Share your opinion
Do you ever worry that cosmetic products will harm your health?