President Trump's Latest Move Will Affect Native Americans
President Donald Trump signed executive actions Tuesday morning to restart building the Keystone XL and Dakota Access pipelines (DAPL).
While the text of the actions hasn't yet been made public, Trump claimed while signing them that the crude oil-carrying pipelines "will be subject to terms and conditions negotiated by us" and will put a great number of steel workers back to work.
"From now on, we're going to be making pipeline in the United States," Trump said Tuesday. "We build the pipelines, we want to build the pipe. We're going to put a lot of workers, a lot of skilled workers, back to work. We will build our own pipeline, we will build our own pipes, like we used to in the old days."
White House Press Secretary Sean Spicer had said during a Monday press conference that he didn't want to give specifics yet, but that the administration was interested in "areas where we can increase jobs, increase economic growth and tap into America's energy supply more." He repeated this sentiment in a Tuesday press conference following the signing of the executive actions.
However, it's not clear that either pipeline will actually will create long-term jobs or economic growth.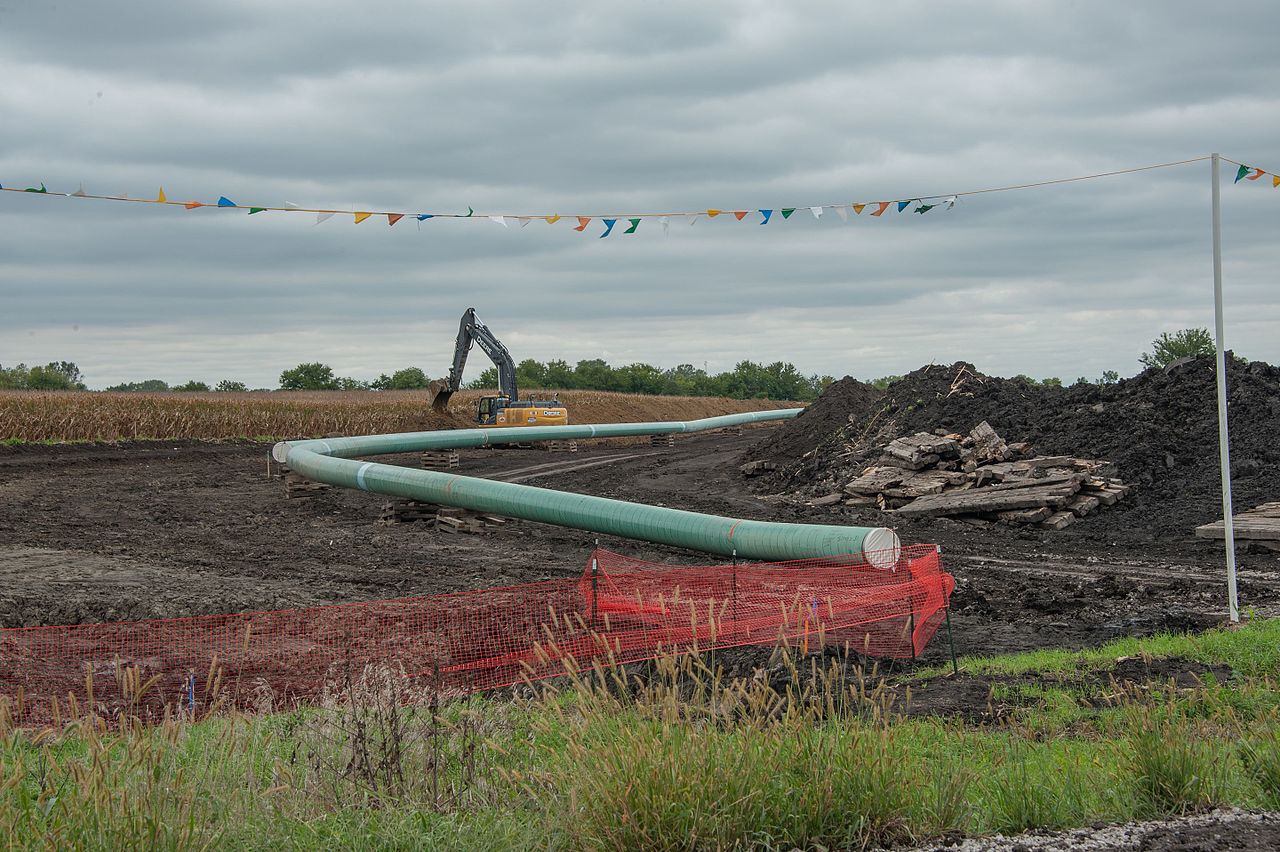 Carl Wycoff/Wikimedia Commons - wikimedia.org
The construction of the $3.78 billion and 1,172 mile-long DAPL will create between 8,000 to 12,000 construction and engineering jobs, according to the Brookings Institute. But the vast majority of these will be short-term jobs related to the actual building of the pipe. While towns along the construction route have reported increased revenues, these will wrap up as the pipeline gets closer to completion, and once finished the pipeline will only need a maintenance staff of about 40 people.
Pipeline builder Energy Transfer Partners estimated in December that as much as 92 percent of the pipeline had already been built, with the remaining portion held up by intense protests at the Standing Rock Sioux Reservation.
Economic growth from the completed pipeline is almost entirely restricted to property tax revenues, which are split across North Dakota, South Dakota, Iowa, and Illinois, and only will go to counties that house pipeline segments.
The Keystone XL pipeline is the other major oil project Trump vowed to restart with Tuesday's executive actions.
The pipeline from Hardisty, Alberta, Canada to Steele City, Nebraska, was vetoed by President Barack Obama in 2015 over concerns about its environmental impact. Like DAPL, Keystone XL is expected to create a great number of jobs, but the vast majority will be short-term.
While Keystone pipeline owner and TransCanada's CEO Russ Girling claimed in 2014 that it would lead to 42,000 "ongoing, enduring jobs" in construction and support, Politifact rated the claim false a year later. Once completed, Keystone will likely employ only around 50 maintenance staff members, with the economic benefits being limited to property tax revenues.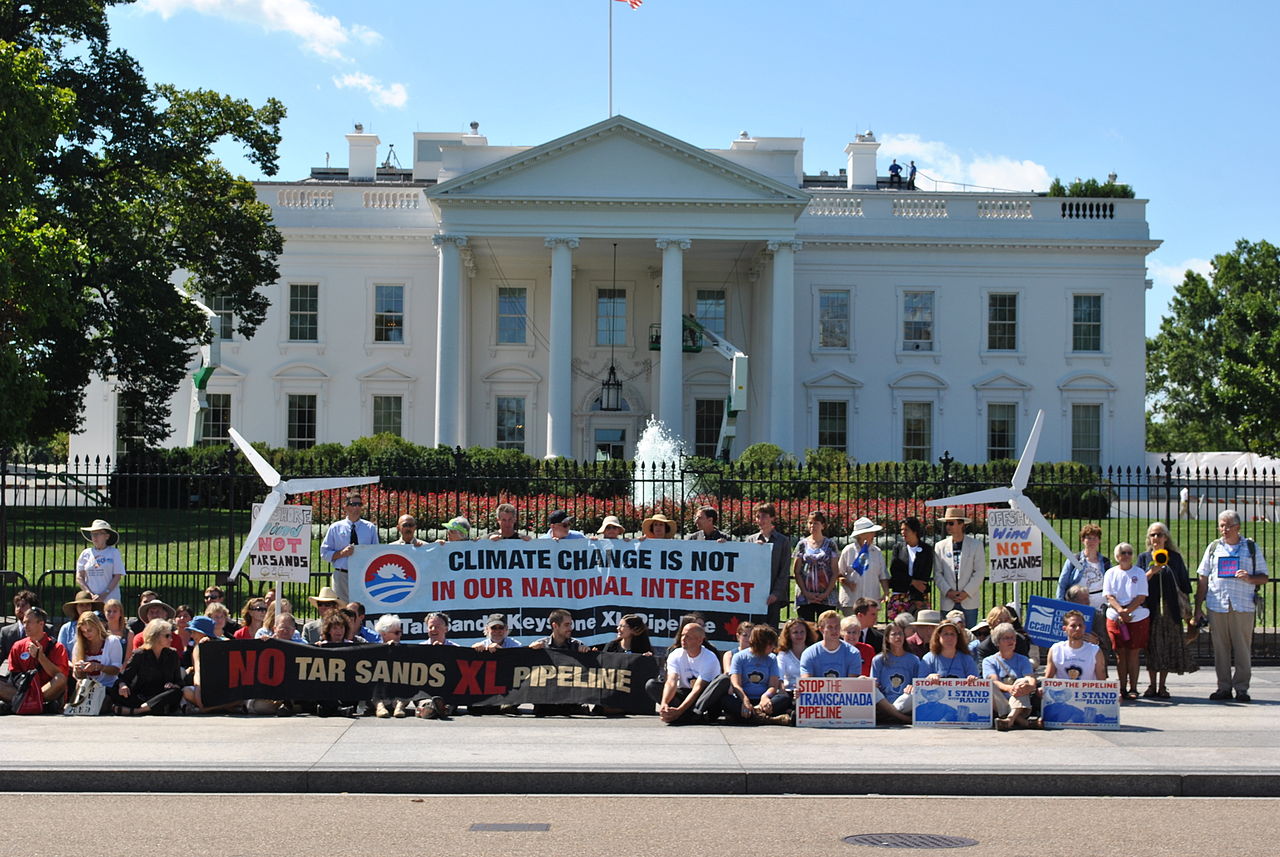 Ekabishek/Wikimedia Commons - wikimedia.org
No matter the long-term gain from either of the pipelines, the controversy and protests related to the issue likely won't end.
"President Trump is legally required to honor our treaty rights and provide a fair and reasonable pipeline process. Americans know this pipeline was unfairly rerouted towards our nation and without our consent. The existing pipeline route risks infringing on our treaty rights, contaminating our water and the water of 17 million Americans downstream," said Dave Archambault II, chairman of the Standing Rock Sioux Tribe, in a statement Tuesday. 
Harley Decker lived in the protest camps in North Dakota December to January, and said he plans to go back next week. The 23-year-old spoke to ATTN: from Washington, D.C., about Trump's support for the DAPL.
"I can't say that I'm surprised at all," said Decker. "We've all been having this feeling for a while and I can't even say that I'm sad because I've been feeling that way from this entire political situation." However, Decker added that some good did come from this recent development: 
Share your opinion
Will the building of DAPL ever be finished?