Georgia, NIH, and Sanjay Gupta Headline Marijuana's Big Week
Marijuana legalization has kept a relatively low profile in the media recently, but it's making a comeback with the convergence of a few different national stories this week: medical legalization in Georgia, a high-profile doctor called for a "medical marijuana revolution," and a quiet federal admission to the benefits of marijuana in cancer patients.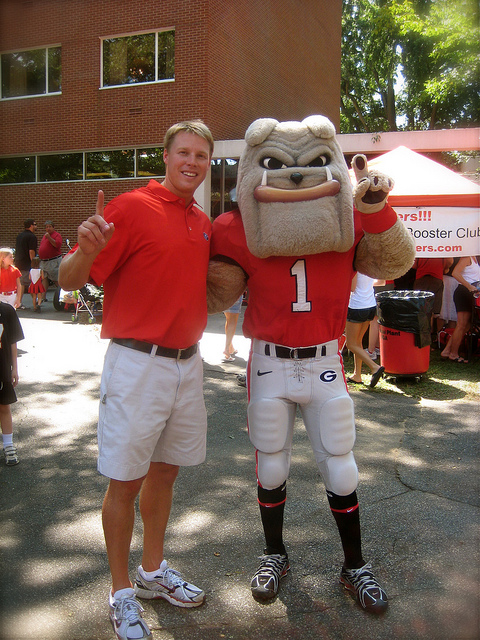 Torrey Wiley / Flickr
1. Medical Use in Georgia
On Thursday, Georgia Governor Nathan Deal (R) signed a bill legalizing certain low-THC cannabis oils for "medication-resistant epilepsies," marking the first time patients suffering certain ailments in the state will have access to a potentially life-changing medication. 
The bill, known as Haleigh's Hope Act, named after a 5-year-old who suffers from a severe form of epilepsy, also creates an infrastructure for regulating the drug, as well as a registration process and programs for continued research efforts.  
"For families enduring separation and patients suffering pain, the wait is finally over...Now, Georgia children and their families may return home while continuing to receive much-needed care," Deal said Thursday. 
Heleigh Cox, after whom the bill was named, moved to Colorado to obtain much-needed treatment for her worsening condition after a doctor diagnosed her with three months left to live. "She was maxed out," Cox's mother told CNN last year, discussing the five powerful seizure medication her daughter took. Even with drugs, Cox suffered a reported hundreds of seizures per day. "She'd quit breathing several times a day, and the doctors blamed it on the seizure medications," her mother said. But with a new regimen of cannabis oil, Cox's condition showed rapid signs of improvement. 
The Georgia bill is tailored to accommodate only certain medical conditions, but is notable because patients will be able to receive in-state treatment.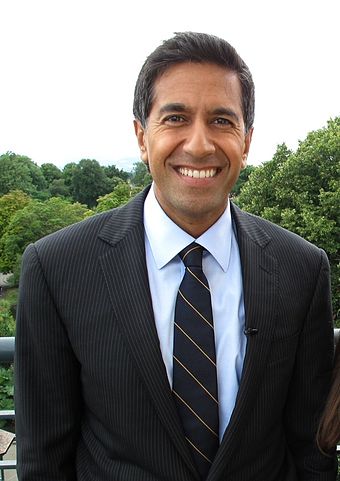 Dnd523 / Wikimedia
2. Sanjay Gupta calls for a "medical marijuana revolution."
The announcement comes as CNN's chief medical correspondent and medical personality, Sanjay Gupta, is calling for a "medical marijuana revolution." In his piece, which is in advance of the third installment of a documentary series titled "Weed 3: The Marijuana Revolution," Gupta lays out the journey marijuana has taken from a scientific stigma to a tool that currently helps millions of Americans––and is poised to help more, if we let it.
Recent strides are significant, he notes, but there are still antiquated blocks to progress.
"I see a revolution in the attitudes of everyday Americans. For the first time a majority, 53 percent, favor its legalization, with 77 percent supporting it for medical purposes," he writes, adding that from his personal experience, "[i]t can be tricky, I learned, to be on the right side of science but on the wrong side of ideology," calling on the federal government's support in order to "fast track a revolution."  
Gupta points out the scientific benefits and medical advantages to legalizing at least medical marijuana in managing disorders such as Post Traumatic Stress Disorder and in the treatment of cancer, epilepsy, and Alzheimer's. With pain alone, he says, legalized medical pot could relieve symptoms while also cutting the demand for strong narcotics, which are incredibly addictive. Overdoses on such drugs, Gupta notes, "are the greatest cause of preventable death in this country." 
"We should legalize medical marijuana," he concludes. "We should do it nationally. And, we should do it now."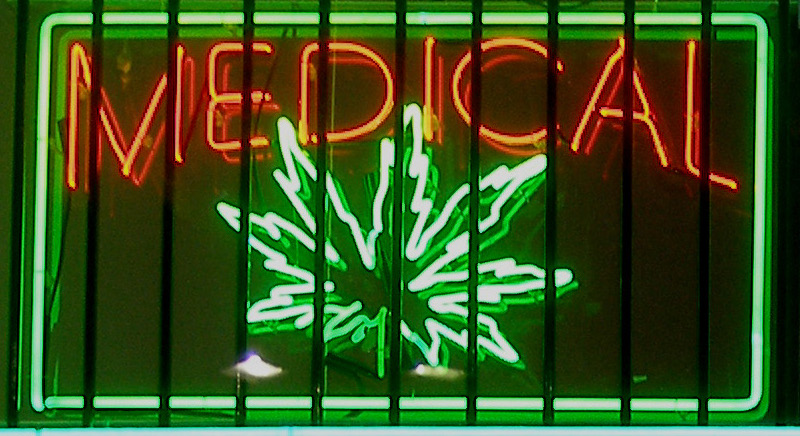 Laurie Avocado / Wikimedia
3. The Feds admit medical marijuana has some benefit.
Both Georgia's new law and Gupta's passion-filled piece come on the heels of what some called a dramatic shift in the National Institute on Drug Abuse's (NIDA) stance on medical marijuana. 
NIDA, which is the agency in charge of researching and combating drug abuse, has long been a strident rival of the movement to legalize any drug, let alone marijuana. But as the Daily Beast notes, the language on the agency's website page, "How Might Cannabinoids Be Useful As Medicine," got a subtle makeover that some found encouraging. 
From the website, drugabuse.gov: 
"For instance, recent animal studies have shown that marijuana extracts may help kill certain cancer cells and reduce the size of others. Evidence from one cell culture study suggests that purified extracts from whole-plant marijuana can slow the growth of cancer cells from one of the most serious types of brain tumors. Research in mice showed that treatment with purified extracts of THC and CBD, when used with radiation, increased the cancer-killing effects of the radiation (Scott, 2014)." 
But the agency maintained that more positive language didn't indicate a policy shift.
"This is not a shift in language or stance, but rather part of NIDA's effort to provide the most up to date information and research to the public," a spokeswoman told the Daily Beast. 
But the most up to date information, it would seem, could be signaling a shift in its own right: just this week, the Drug Enforcement Administration and the National Institute of Health ordered almost $70 million in legally cultivated marijuana from the government's one supplier, the University of Mississippi, citing "research and product development involving cannabidiol...increasing beyond that previously anticipated." 
Some 23 states have legalized medical marijuana, and four states currently allow legal recreational use. Eighteen have decriminalized small amounts of the drug, and many more states are set to vote on legislation later this year. Despite all that, the federal government still classifies the drug as a Schedule 1 substance––one without any medical potential––creating the great paradox which sees politicians calling for more research, but practical difficulties for scientists in obtaining the actual drug for study.
Share your opinion
Do you support marijuana legalization?