Why Bodegas and Grocery Stores Are Shutting Down Tomorrow
February 1st 2017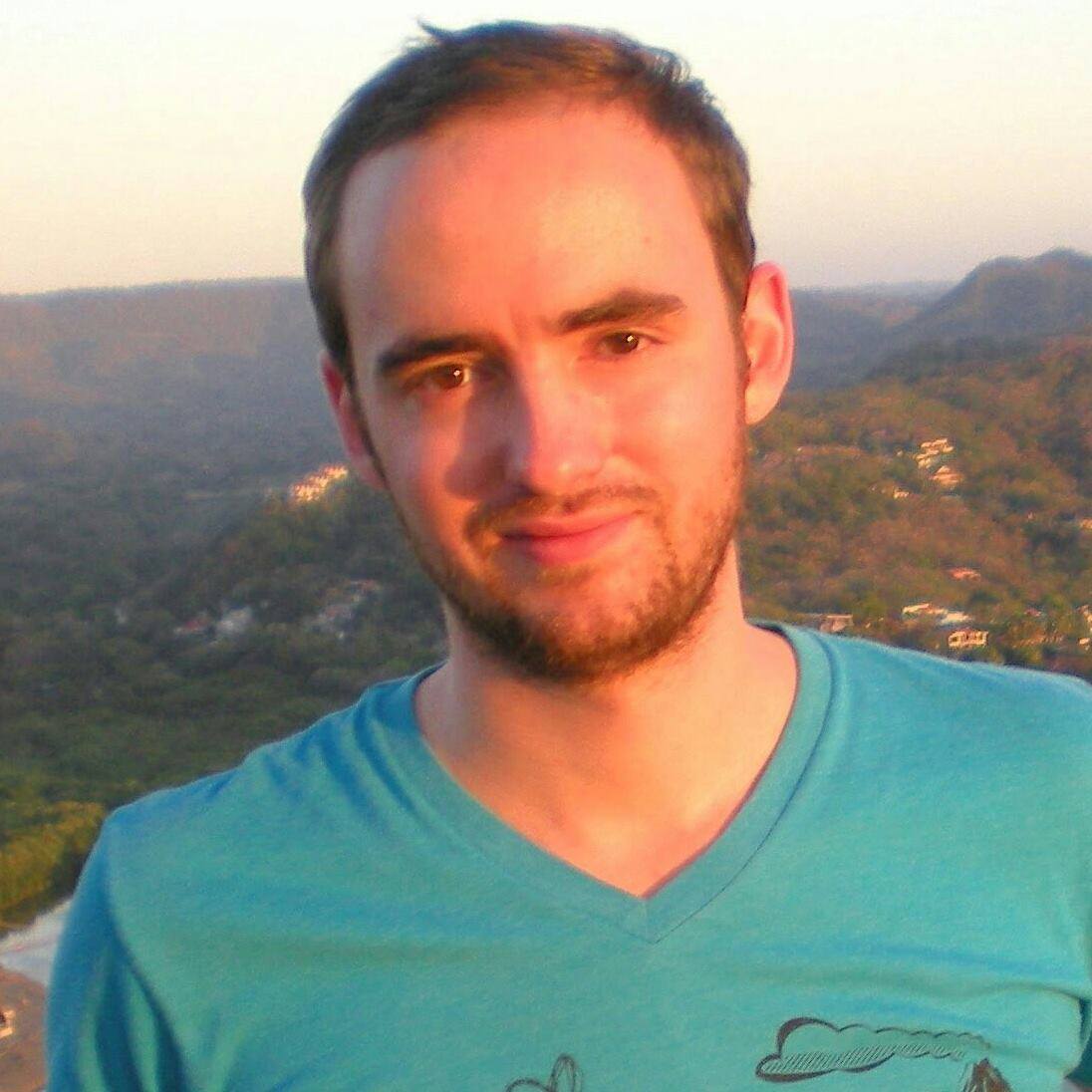 By:
Yemeni-Americans across New York City are shutting down grocery stores and bodegas on Thursday, disrupting business as usual to protest President Donald Trump's executive order barring the entry of people from seven Muslim-majority countries.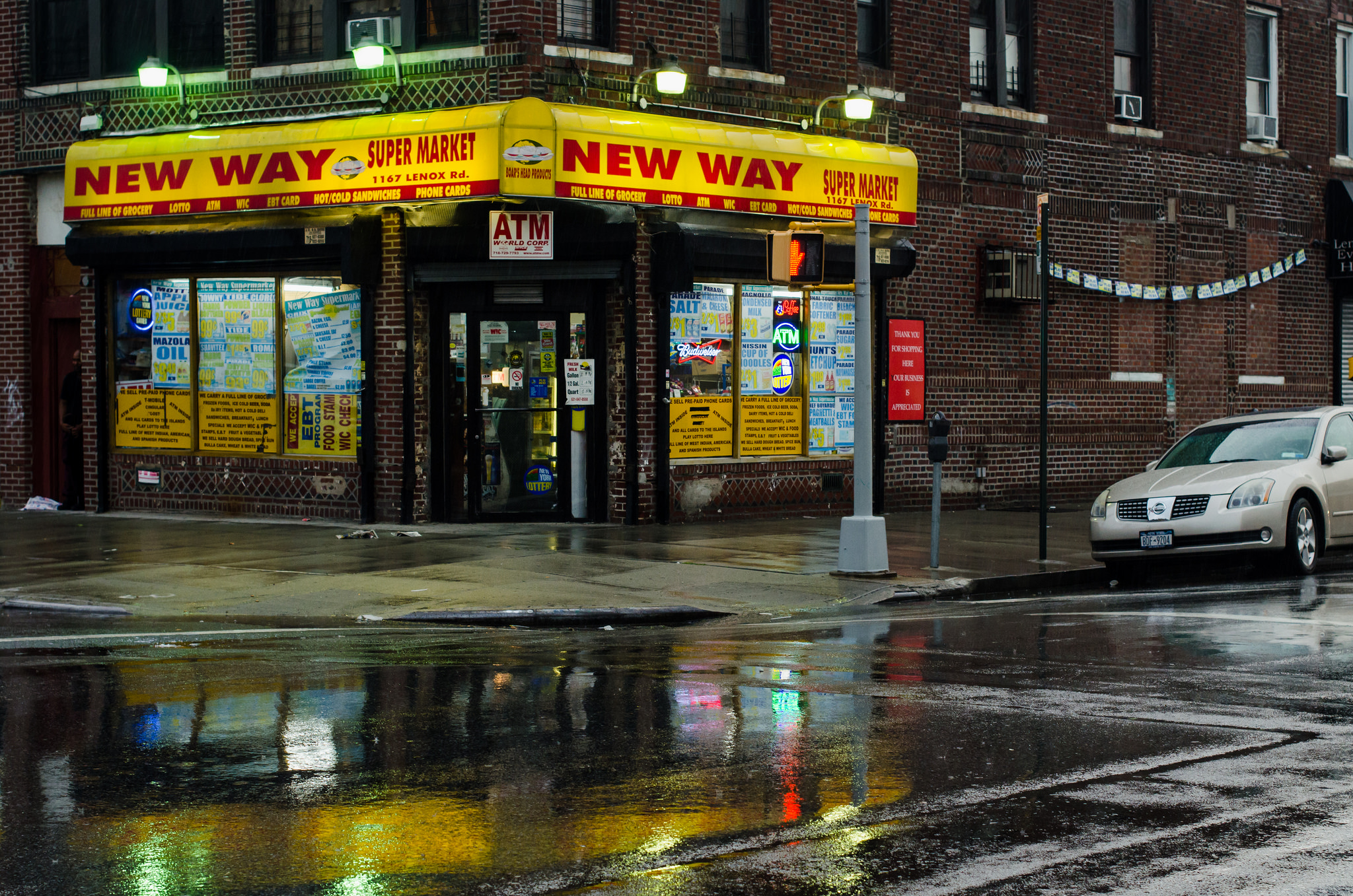 Flickr/DeShaun Craddock - flickr.com
"This shutdown of grocery stores and bodegas will be a public show of the vital role these grocers and their families play in New York's economic and social fabric," according to a press release organizers sent out on Wednesday. Around 1,000 stories are expected to participate in the strike, which is set to take place between 12 p.m. and 8 p.m. Instead of working, the release says, "store owners will spend time with their families and loved ones to support each other; many of these families have been directly affected by the ban."
The action was not organized by any one group. Rather, the idea for a strike spread among groups and social networks in the Yemeni community. In the evening, Yemeni-Americans and their allies will gather at Brooklyn Borough Hall for a rally, where they will discuss the impact of Trump's order on their families.
"The Yemeni-American community really needs this space to get together really just support each other, and support others who are experiencing the devastating impacts of this ban," organizer Widad Indie told ATTN:. "Many of them have been isolated because they work really long hours in these stores and they don't have the time and the space to communicate with other people."
But beyond providing time and space for support, Indie said the hope is the action reminds others outside the community "that there are people living here, right here in New York City, who are being impacted by this ban."
"The media's portraying it as 'these are foreigners who are coming in the country,'" she said, "but these are people who have businesses and have been living in the city for years." 
There are at least 41,000 Yemenis living in the United States, according to the U.S. Census Bureau, and many have sacrificed much to get to where they are today. Yemen is an extremely poor country in the Arabian Peninsula where famine is routine, and a majority of the population of more than 25 million depends on outside humanitarian aid to live. It is also at war; over 10,000 civilians have been killed in two years of fighting between Houthi rebels, aligned with the nation's former dictator, and a coalition led by Saudi Arabia that the United Nations has repeatedly accused of committing war crimes.
Yemen was also the site of a recent raid by the U.S. military that left 15 women and children dead, according to Yemeni officials, among them an 8-year-old U.S. citizen.
Trump's immigration order, issued January 27, bars natives of seven Muslim-majority countries from entering the United States for three months. The same day it was issued, the U.S. State Department also said it would "provisionally revoke all valid nonimmigrant and immigrant visas of national of Iraq, Iran, Libya, Somalia, Sudan, Syria, and Yemen," with some exceptions. As USA Today reported, "The only visas sure to be allowed in are those for people with diplomatic clearance."
On Wednesday, however, a federal judge ruled against the Trump administration, barring it "from preventing more than two dozen Yemenis with valid visas from flying to Los Angeles," as AFP reported. The case was brought by lawyers for 28 Yemenis, including U.S. citizens and permanent residents, who have been hit by Trump's ban and stuck overseas.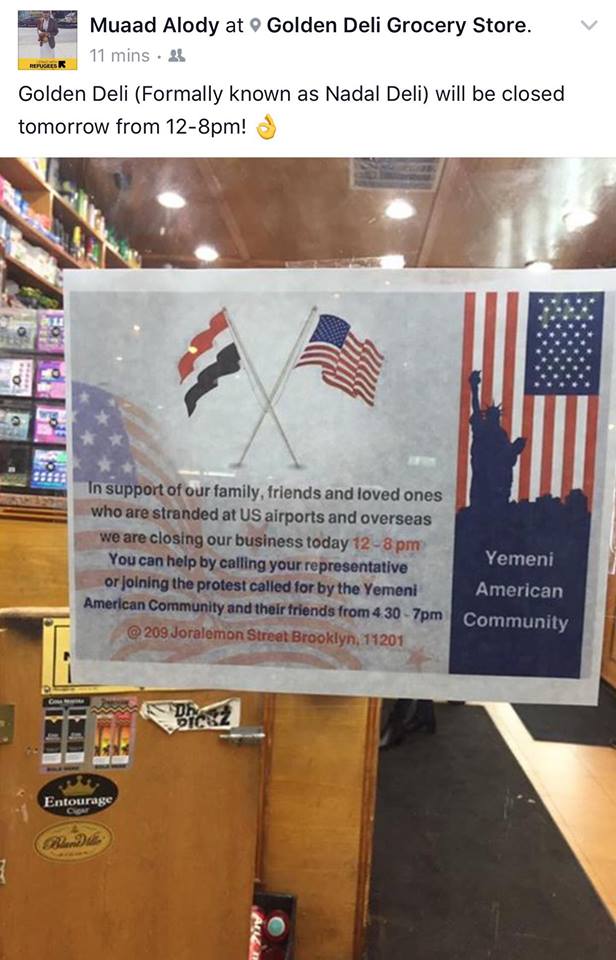 Facebook - facebook.com
Whether the Trump administration complies with the court's ruling — and whether it does so nationwide — remains to be seen in light of reports that Customs and Border Patrol agents defied an earlier court order demanding travelers detained at U.S. airports be released.
The president's immigration order has already separated some Yemenis in the U.S. from their loved ones, leaving family members stranded abroad and trapping those already here afraid they too will be barred if they leave and try to come back.
Emran Ali, a 12-year-old girl, has been barred from entering the U.S. despite obtaining a visa and despite the fact that both her parents are U.S. citizens.
"She asked me, 'Why can't we go? Why only Yemeni? Why only Muslim?," her father told The Mercury News. "She cried all day Saturday."
Two Yemeni brothers are also suing the U.S. government over the treatment they received following Trump's order, alleging they were coerced into signing away their rights to a visa.
Share your opinion
Do you know someone affected by President Trump's immigration order?