Maker of Controversial Super Bowl Ad Clarifies Immigration Stance
February 6th 2017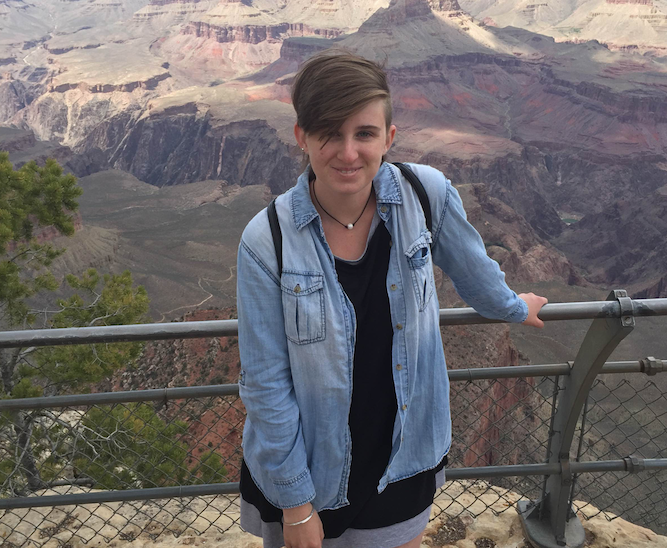 By:
Of all the advertisements airing in those coveted Super Bowl spots, 84 Lumber's 90-second commercial is quickly becoming the most controversial.
Depicting the immigration journey of an immigrant mother and daughter, the ad ends on a bit of a cliff hanger, telling viewers to visit Journey84.com for the story's conclusion.
The ad created so much interest it quickly caused the lumber company's website to crash. 
In the second half of the commercial, which was apparently rejected by Fox because it was "too political," the immigrants reach a border, presumably that of the United States, only to find a towering wall blocking their way.  Luckily, there's a large set of double doors apparently built by carpenters seen earlier in the clip.
The ad concludes with what some might deem a contentious message: "

The Will to Succeed is Always Welcome Here."

84 Lumber is a family-owned building supplies business based in Pennsylvania, but it has stores across the country. When the company first announced that it was putting millions into a Super Bowl ad slot back in January, it claimed the commercial would target potential employees between the ages of 20 and 29. The ad was created by Pittsburgh-based creative agency Brunner. In a statement made after Fox first rejected the ad, the agency's CEO Michael Brunner described 84 Lumber as "a company looking for people with grit, determination and heart, no matter who they are, where they come from, or what they look like."

According to Adweek, several industry experts think that 84 Lumber's ad was purposefully controversial, and its creators knew that Fox's response would "maximize press coverage and viewer attention."

While Budweiser's immigrant origin story and Audi's "Daughter" commercial have created quite a buzz this week, 84 Lumber's advertisement is one of the only commercials to explicitly reference the current political moment.  

Rob Shapiro, the chief client officer at Brunner, told The Washington Post that ignoring the current conversation about immigration "didn't seem right."  

"If everyone else is trying to avoid controversy," he explained, "isn't that the time when brands should take a stand for what they believe in?" 

Update: Monday, February 6

On Monday morning, 84 Lumber's staff refuted claims that its message was "pro-immigration." In fact, CEO Maggie Hardy Magerko supports President Donald Trump and told People that she believes a border wall is needed.

However, she emphasized that the commercial was not intended to be a political statement. Instead, it tied in "what is going on in the world" in order to connect with a younger audience. "My intent was to show, through the mother and daughter," Hardy Magerko explained, "that through struggles we will do anything we possibly can to make [the world] a better place."

The construction company's Facebook account took things a step further, confirming that it does not "condone illegal immigration." 

Despite the praise 84 Lumber's first-ever Super Bowl commercial received from some viewers, others were quick to notice similarities between it and Donald Trump's description of the US-Mexico border wall throughout his campaign. When he appeared on Jimmy Kimmel's late night show, Trump said that the wall would have a

"big beautiful door"

for people to "come in legally."

As reported by

Latino Rebels

, 84 Lumber included this quote in some of its social media responses, leading many people to think the commercial isn't as welcoming as it seems. On Twitter, Billboard writer Erika Ramirez claimed that this positive depiction only

"sweetened"

the president's plan to build a wall.

Share your opinion
Do you think this commercial was too political?