LeBron and Steph Curry Speak out About President Trump's Travel Ban
The election of President Donald Trump has spurred an unprecedented number of people to make their opposition to this presidency known.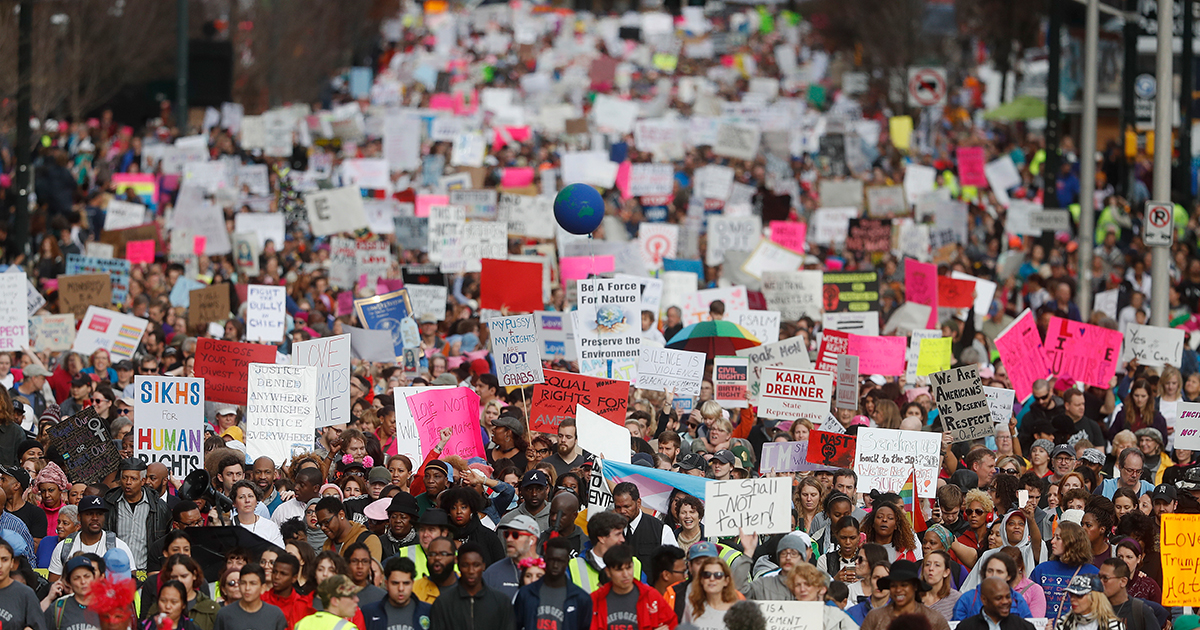 AP / John Bazemore - apimages.com
Among those making their voices heard: NBA Superstars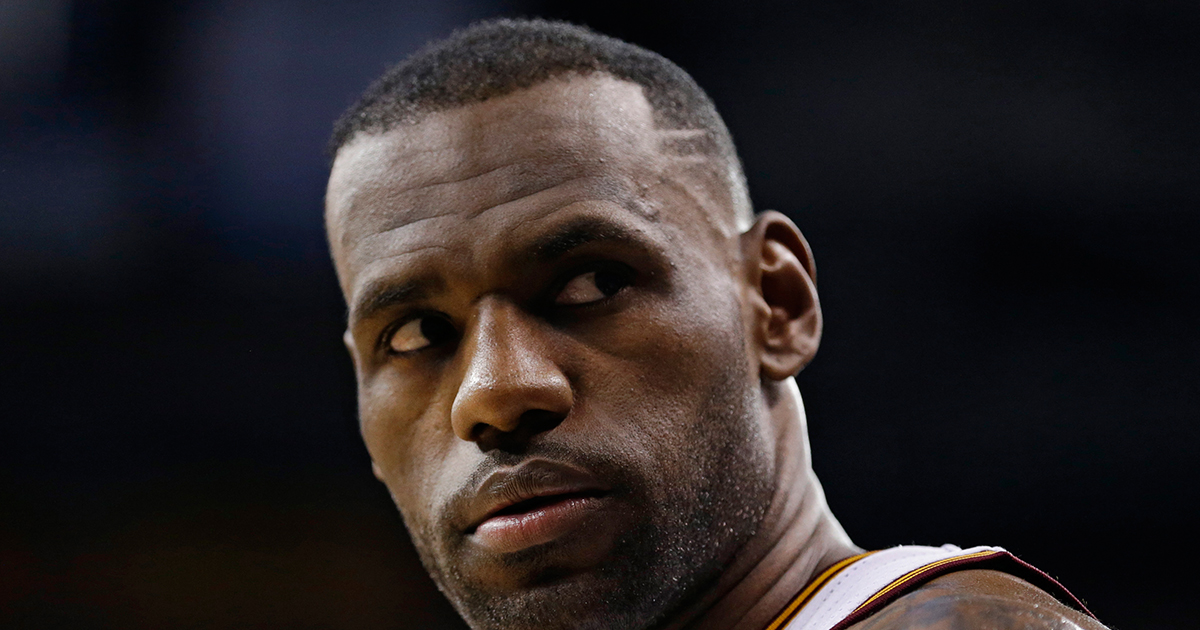 AP/Tony Dejak - apimages.com
In response to President Trump's recent ban on immigrant travel from seven Muslim majority countries, four-time Most Valuable Player had this to say: "I am not in favor of this policy or any policy that divides and excludes people," he says. "I stand with the many, many Americans who believe this does not represent what the United States is all about. And we should continue to speak out about it."
Trump's travel ban, which is currently the subject of multiple federal lawsuits, has been subjected to accusations of xenophobia in protests throughout the country.
Two-time MVP Steph Curry spoke out against Trump as well.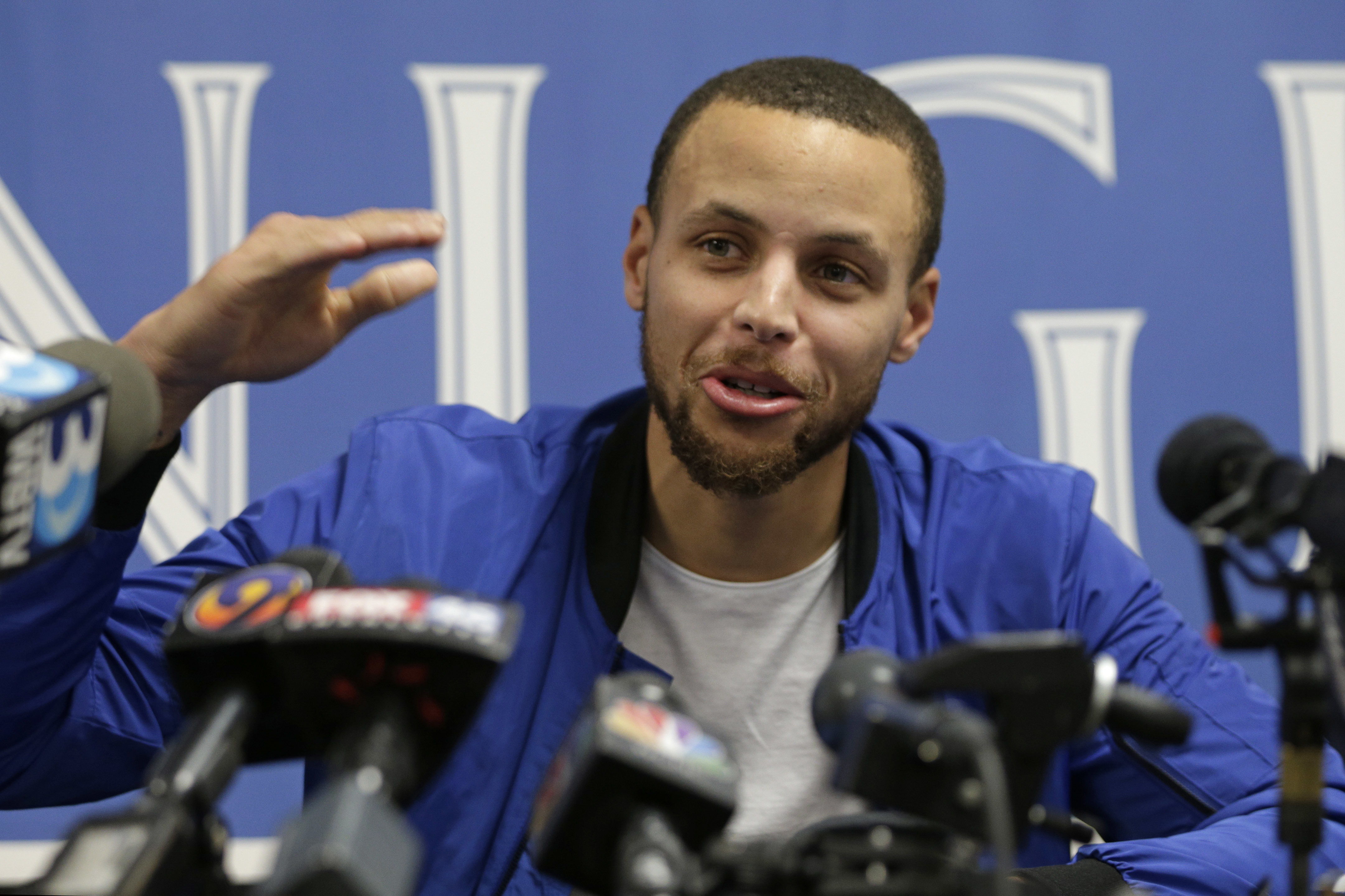 AP / Chuck Burton - apimages.com
In response to Under Armour CEO Kevin Plank's comments about Trump, calling the President "a real asset," Curry replied in an exclusive interview with the San Jose Mercury News, "I agree with that description, if you remove the 'et'"—essentially calling Trump an ass. 
Curry then went further, saying he would not hesitate to cut ties with Under Armour if the company's values were not in line with his own. "If I can say the leadership is not in line with my core values, then there is no amount of money, there is no platform I wouldn't jump off if it wasn't in line with who I am," Curry said. 
NBA journeyman Kent Bazemore, who is also sponsored by Under Armour, had kinder words for Trump, lauding his business acumen. "The world has changed. The world has gotten a little smarter. It's good that we have somebody that's hip in that aspect to try to change it," Bazemore said, according to Bleacher Report. 
James' and Curry's statements are just the latest in a growing list statements against Trump from those in the world of sports. 
Spurs coach Greg Popovich compared America to an empire in decline, and called Trump's statements "xenophobic, homophobic, racist, misogynistic." And one-by-one many of the black members of the New England Patriots have refused to visit President Trump in the White House following their Super Bowl win.
Lebron's recent foray into political speech is nothing new for the NBA star.
In 2014, James was spotted wearing an "I Can't Breathe" T-Shirt in response to the NYPD's killing of unarmed black man Eric Garner. In November 2016, James campaigned for presidential candidate Hillary Clinton in Ohio. And in December, following the election of Donald Trump, James wore a safety pin meant to symbolize solidarity with women and minorities on the cover of Sports Illustrated.
The Hollywood Reporter notes that after receiving the NAACP's Jackie Robinson Award on February 1, James recognized the significant contributions to civil rights issues made by athletes like Muhammad Ali, Jim Brown, and Jackie Robinson. 
"I've got a long way to go to have the kind of impact these great leaders have been able to have," James told The Hollywood Reporter. "I hope to continue building on the legacy they started."
Share your opinion
Do you think athletes have a right to speak out?