What's So Different About Trump's Immigration Raids?
February 13th 2017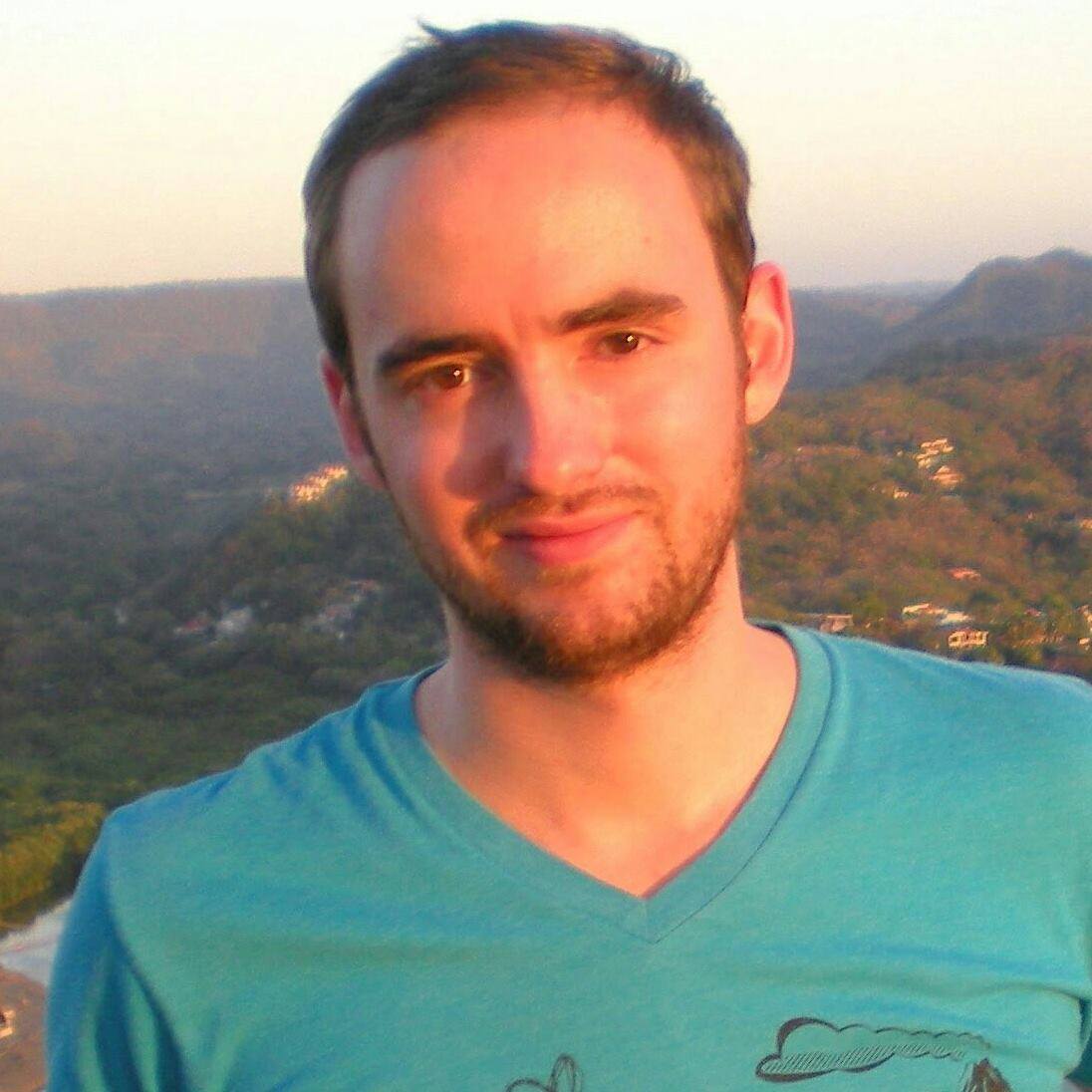 By:
Immigrants rights activists are saying this month's raids by Immigrations and Customs Enforcement are a new development, and a concerning sign of things to come.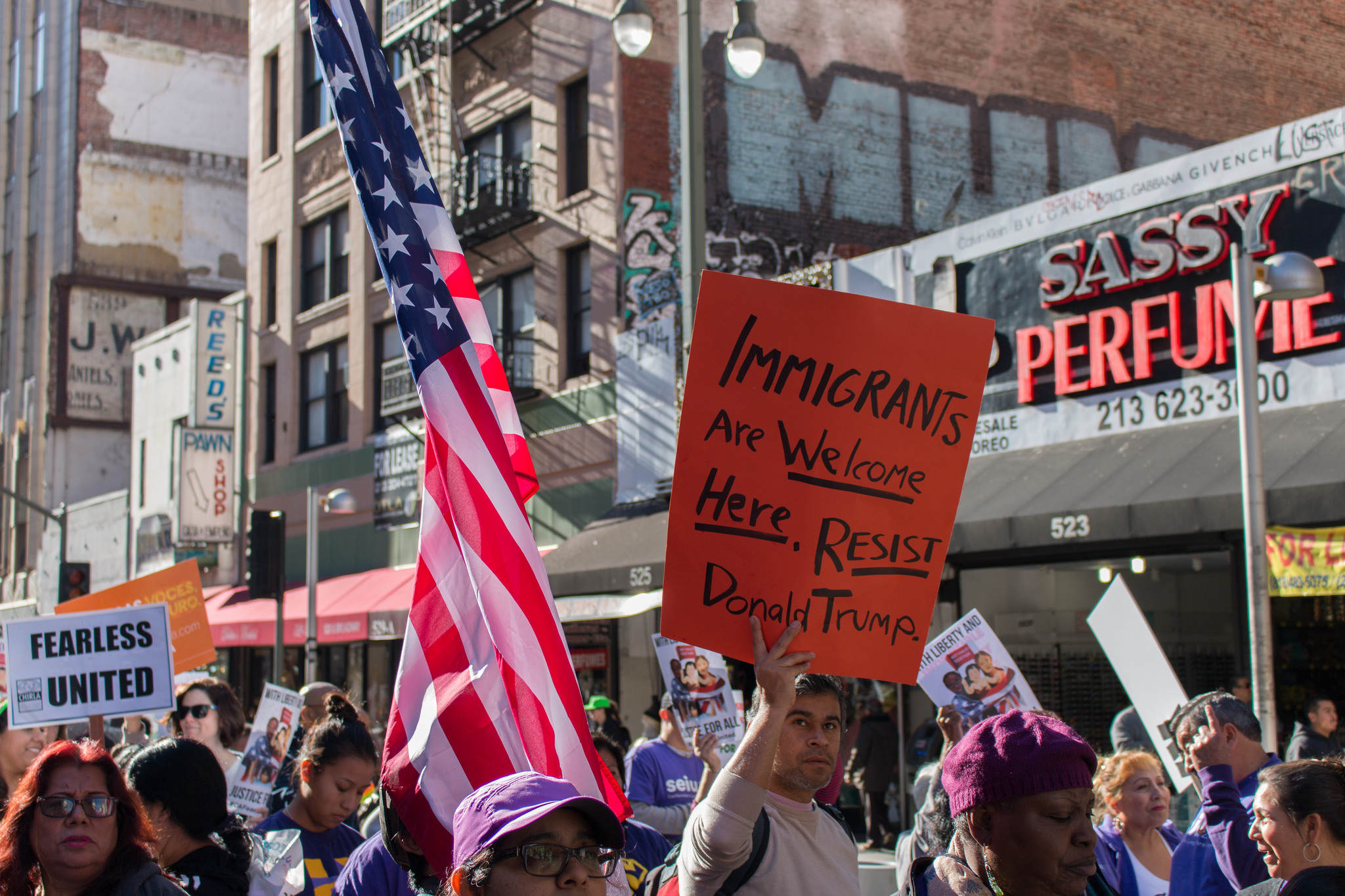 /Charles Davis
ICE, for its part, says the fears are misplaced, insisting that the arrest of hundreds of undocumented immigrants across the country was business as usual, with the agency targeting convicted criminals just like it did under President Barack Obama. Meanwhile, President Donald Trump is taking credit for rounding up what he claims are dangerous criminals.
"We're taking people with very big problems and we're getting them out.," Trump told reporters following a joint press conference with Canadian Prime Minister Justin Trudeau on Monday. 
These conflicting statements given rise to these hard-to-answer questions. 
Were the raids "routine" or a fulfillment of Trump's promise to step up deportations?
Last Thursday, ICE spokesperson Virginia Kice told ATTN: that the raids were "routine" and in the works for weeks, dismissing reports of 100 immigrants detained that day in the Los Angeles area as "grossly exaggerated." On Friday, ICE officials then told reporters on a conference call that the raids were part of an "enforcement surge" that netted 161 people in the LA-area over five days, and more than 680 people nationwide.
It's true that ICE raids are not a new thing. In 2015, over 2,000 convicted criminals — over half convicted of misdemeanor offenses — were detained during a five-day ICE campaign. But, under President Barack Obama, the agency targeted not just those convicted of crimes, who are every White House's stated priority, but "undocumented immigrants who have entered the country within the last two years," as ABC News reported in 2016. Those raids, which resulted in the detention and deportation of women and children, came amid a flood of refugees from escaping gang and drug violence in Central America, dozens of whom were murdered upon their forced return.
So what's different?
What appears to be different is the scale and cross-country nature of the raids, for which President Donald Trump has taken credit. "The crackdown on illegal criminals is merely the keeping of my campaign promise," he wrote on Twitter. "Gang members, drug dealers & others are being removed!"
President Trump appearing to take credit for the operation doesn't necessarily mean his administration planned it, but there was something different about these raids. As NPR's John Burnett noted, "Under Obama, ICE agents mainly picked up what they called criminal aliens from jails around the country. But with this operation, you're seeing these immigration agents fanning out into streets and neighborhoods."
That's a key difference, according to immigrant advocates who were no fan of Obama's deportations.
"It's not routine to be raiding homes and to be separating families the way they're doing," said Armando Carmona, communications manager for the National Day Laborer Organizing Network. And, coming after Trump's promises to step up immigration law enforcement, two years after the last large-scale raids, "It's definitely not a coincidence."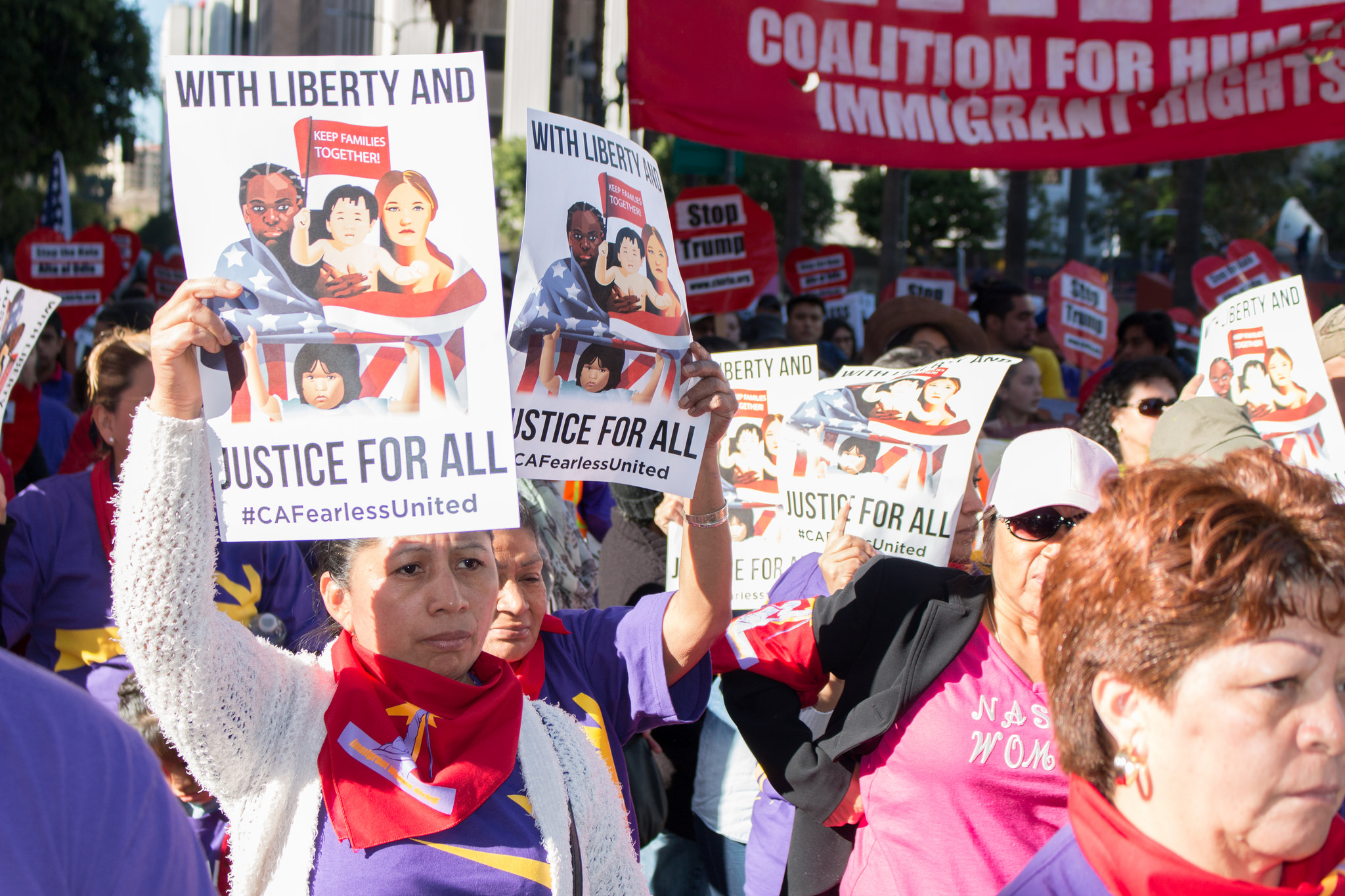 /Charles Davis
Weren't most of those detained convicted criminals?
Yes, they were, but the government has only released anecdotal information on the nature of those crimes, which could include driving without a license or even selling a hot dog without a permit.
"Of those arrested," according to Department of Homeland Security Secretary John Kelly, "approximately 75 percent were criminal aliens, convicted of crimes including, but not limited to, homicide, aggravated sexual abuse, sexual assault of a minor, lewd and lascivious acts with a child, indecent liberties with a minor, drug trafficking, battery, assault, DUI and weapons charges."
As Kelly's statement acknowledges, around 170 people detained last week — 25 percent of those arrested — have no criminal record at all. That could be because they were in the wrong place at the wrong time: When ICE conducts a raid on a home or office, it appears to be detaining any undocumented immigrants it finds, whether they were the targets or not.
Didn't Obama do that too?
This latest operation appears to mark a break from the Obama administration. While the previous administration also targeted immigrants without criminal convictions, namely Central American migrants, ICE raids targeting them were small in scale — and country-wide sweeps targeting those with criminal convictions did not result in others being detained. In 2015, for instance, after the last nationwide raids, ICE claimed all those it detained had some sort of criminal conviction. The agency also released specifics on the nature of those convictions.
Immigrants are less likely to commit crimes than those born in the United States, according to numerous studies, and on the campaign trail President Trump pledged to remove the statistical aberrations. But an executive order he signed Jan. 25 does not distinguish between one crime and another, stating that anyone "charged with any criminal offense" — whatever the nature, convicted or not — is an "enforcement priority." An immigration officer can also unilaterally target a non-criminal undocumented immigrant for removal if, in their judgment, said person poses "a risk to public safety."
ICE spokesperson Sarah Rodriguez would not say why a quarter of those detained have no criminal record. On Monday, she referred ATTN: to Secretary Kelly's statement in which he notes last week's raids targeted "convicted criminal aliens and gang members, as well as individuals who have violated our nation's immigration laws."
Share your opinion
Do you know any undocumented immigrants?