We Should Talk About the Current Attacks on Jewish Americans
February 17th 2017
By:
Jewish centers across the country are receiving disturbing phone calls, and it could be part of a growing trend.
In the month of January, there were 60 bomb threats to 48 Jewish Community Centers in 27 states and one Canadian province, according to CNN. Most of them were on Jan. 9, 18, and 31. A recording of one call, obtained by the Jewish Journal, claims that there is a bomb with "a lot of shrapnel" is in the basement, a "large number of Jews are going to be slaughtered," and "their heads are going to [sic] blown off from the shrapnel."
No bombs were found, but the FBI is investigating the calls. Many of the centers that received the frightening phone calls run day cares or pre-schools, and a viral Facebook post by Angie Arnold showed the aftermath of a threat at Sabes Jewish Community Center in Minneapolis on Jan. 18.
"When the staff came back to the building after the all clear, it made my heart stop to see these cribs sitting in the empty parking lot," said the post. "How do people make threats like this on buildings full of innocent children?"
There were hundreds of hate crimes after the presidential election.
On Wednesday, a man made a bomb threat threat to a mosque in Des Plaines, Illinois, following weeks of hate crimes across the country. Ten days after the contentious presidential election that put President Donald Trump in office, there were 867 hate crimes, according to the Southern Poverty Law center.
Yehudah Mirsky, an associate professor of near eastern and Judaic studies at Brandeis University, said that it's important to realize that most of the bomb threats are happening in centers with day cares, schools, or elderly care services. Brandeis is a "Jewish sponsored" university in Massachusetts.
"If they're trying to terrorize the parents of young children and elderly people that just shows you who we're dealing with," he said. Mirsky said it's impossible to know who is behind these threats, but he thinks the current political climate is encouraging bigoted ideologies.
"There's no denying over the past year and a half through the presidential election we have seen the appearance in American public life of the kind of raw anti-Semitism perhaps was long under the surface but has now become emboldened," he said.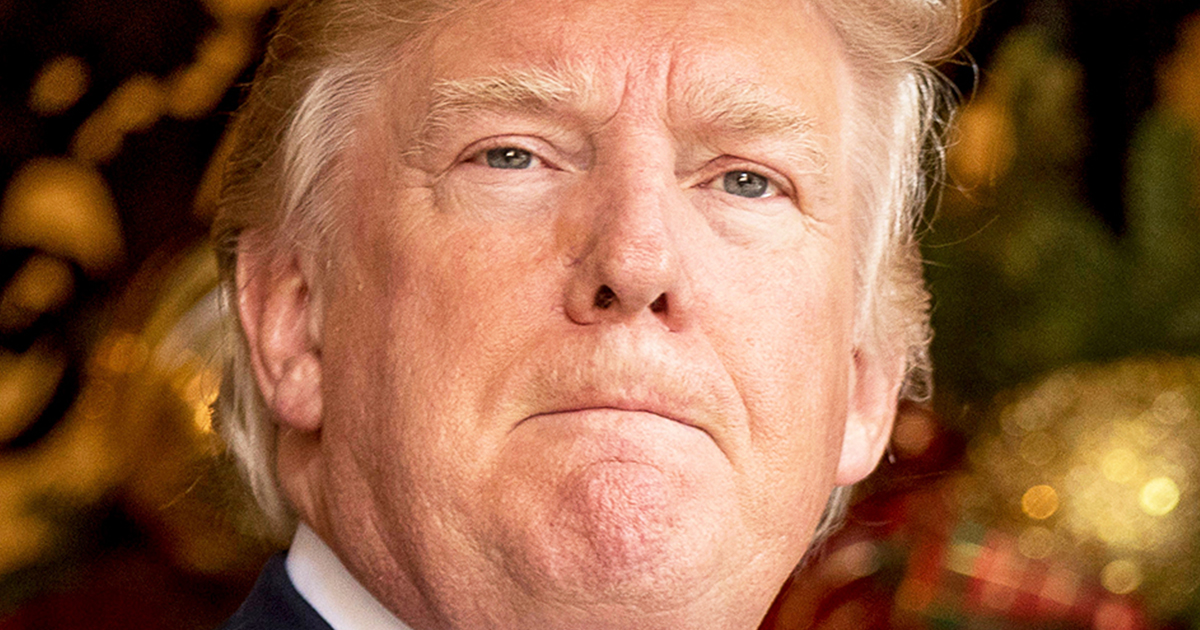 AP/Andrew Harnik - apimages.com
Mirsky said he doesn't believe that President Donald Trump dislike Jews, but he does think his rhetoric and the people in his cabinet are creating a climate for hateful views to fester. He said that Trumps silence on the JCC bomb threats is "deafening."
"If a Muslim does something then he comments, but he doesn't comment on all of this," he said.
At a press conference on Wednesday, a reporter asked Trump about the bomb threats and mentioned that he has Jewish grandchildren. Trump's daughter Ivanka converted to Judaism when she married Jared Kushner. Trump responded that he is the "least anti-Semitic person that you've ever seen in your life" and also the "least racist person," but he did not address the threats.
However, Trump also picked Steve Bannon to be his chief strategist and senior counselor, a man that the Southern Poverty Law Center says has a "long history of bigotry" and supports "white nationalist tropes."
"Does Donald Trump hate Jews? That's kind of hard to believe," he said. "But the rhetoric suits his interests."
Mirsky said that minorities have been used as scapegoats for American problems throughout history.
"What anti-Semitism does is it takes these complex phenomena that are real issues, just like with xenophobia, anti-Muslim sentiment and racism and blames them on a group," he said.
He pointed to the history of Black Americans in this country.
"If we look at white racism in South," Mirsky said, "for many poor white people left behind by industrialization, left behind by slave economies, they had real problems and this was a way to deal with it."
Share your opinion
Do you visit a religious center regularly?