Republicans Are Calling out President Trump Over Marijuana
February 24th 2017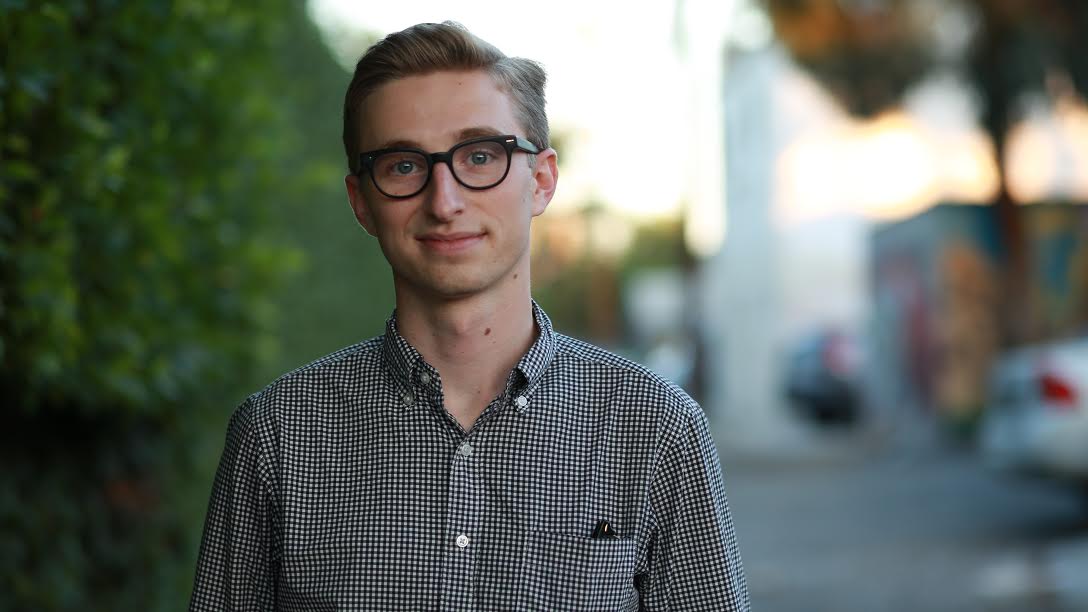 By:
One of President Donald Trump's former advisors — and several of his supporters — are speaking out after White House Press Secretary Sean Spicer indicated the administration might be cracking down on states where recreational marijuana is legal.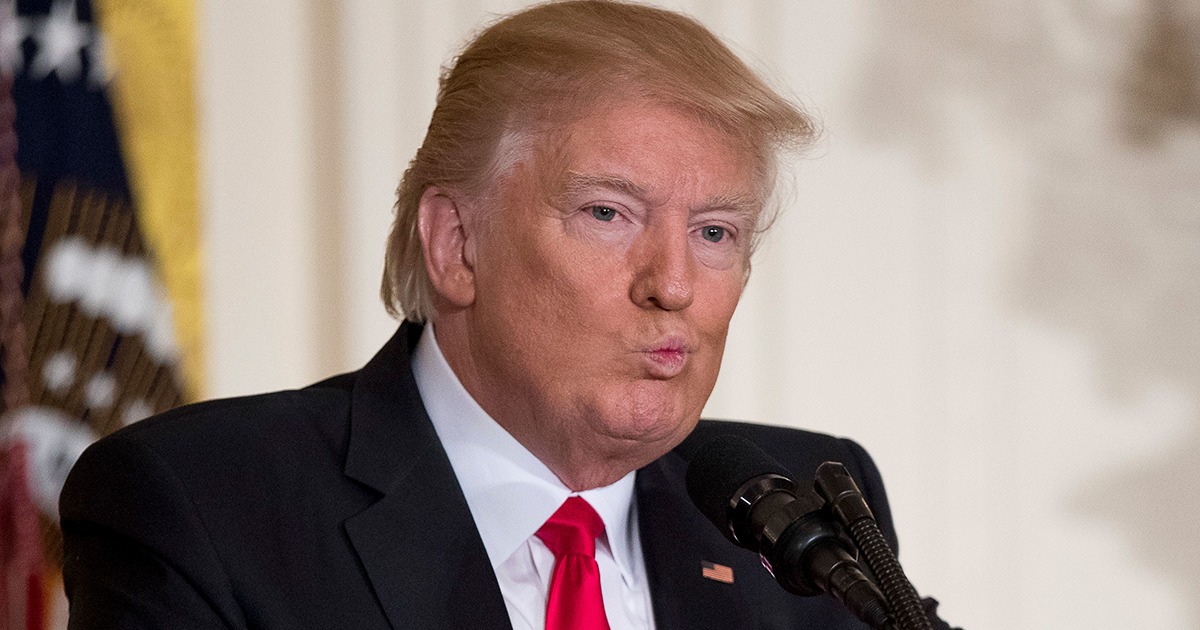 AP/Andrew Harnik - apimages.com
Spicer said the president empathizes with medical marijuana patients, but he drew a sharp distinction in terms of federal policy on recreational marijuana. Expect increased enforcement in those eight states where it's been legalized, Spicer told reporters.
Roger Stone, a political strategist who advised Trump during his presidential campaign, criticized Spicer's remarks, calling it a "huge mistake" on Friday.
Others who claim to have voted for Trump expressed similar disappointment in the White House position. They expressed opposition to federal intervention in state laws, support for tax revenue generated by legal marijuana sales, and argued that regulating cannabis in the U.S. would stymie transnational drug trafficking.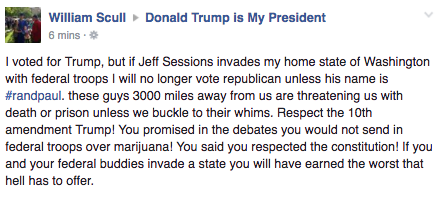 Facebook
Though only 35 percent of Republican voters support recreational marijuana legalization, 55 percent "oppose the government enforcing federal laws against marijuana in states that have already legalized medical or recreational marijuana," according to a Quinnipiac poll released Thursday.
Republican support for legal marijuana has steadily risen over the past decade, consistent with the national shift in public opinion on the issue. Legalization advocates have warned that such polling demonstrates how enforcing federal cannabis prohibition could hurt the Trump administration, and the social media reaction from his voters this week seems to reinforce that point.
On the campaign trail, Trump repeatedly vowed to respect state marijuana rights.
"In terms of marijuana and legalization, I think that should be a state issue, state-by-state," Trump told The Washington Post in October 2015. "Marijuana is such a big thing. I think medical should happen — right? Don't we agree? I think so. And then I really believe we should leave it up to the states."
Share your opinion
Do you think marijuana should be federally legalized?