'Cease and Desist': Senator's Letter to Constituent Stirs Outrage
March 2nd 2017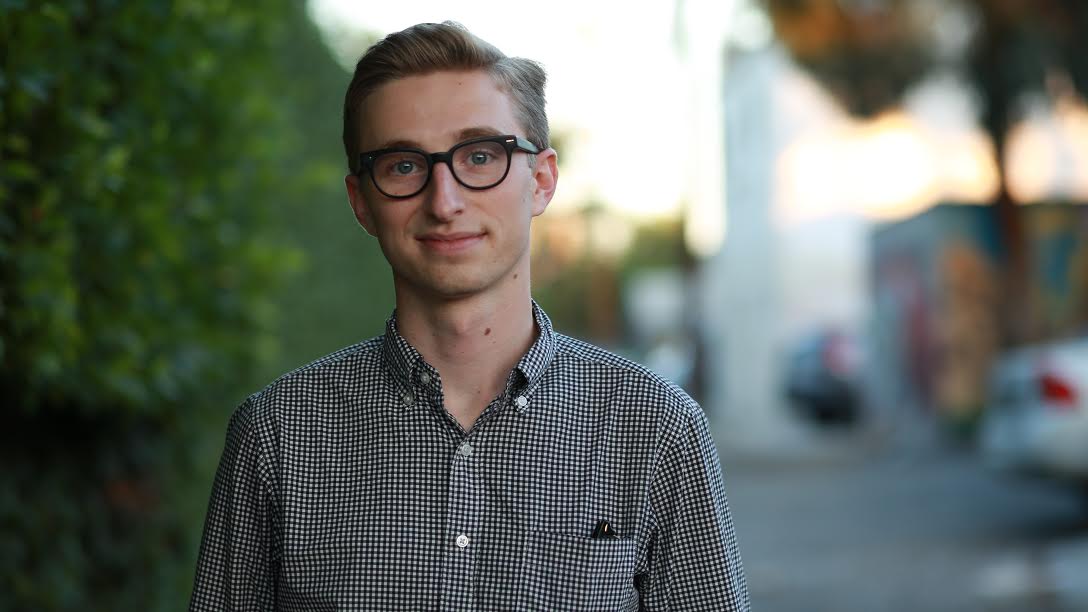 By:
In the weeks since President Donald Trump's inauguration, voters have made a concerted effort to organize protests, call their representatives, and show up at town hall events to make their voices heard. But Sen. Ron Johnson (R-Wisc.) isn't having it, apparently.
A cease-and-desist letter sent from Johnson's office to an unnamed constituent, dated Feb. 17, made the rounds on social media Wednesday. It informs the recipient that "any further communication from you to U.S. Senator Ron Johnson's office can only be done in writing," meaning "you are not to call or visit any of Senator Johnson's staff or any of his offices at any time."
It's unclear how many Wisconsin residents received such a cease-and-desist letter, or why. ATTN: reached out to Johnson's office for clarification, but a representative was not immediately available.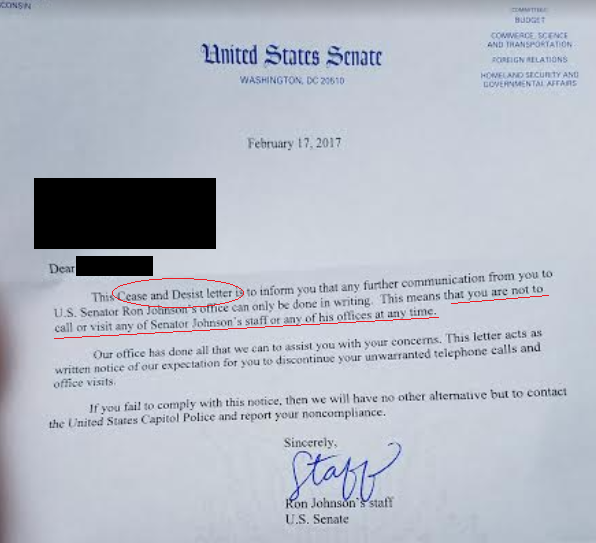 Citizen Action of Wisconsin - citizenactionwi.org
"Our office has done all that we can to assist you with your concerns," the letter states. "This letter acts as written notice of our expectations for you to discontinue your unwarranted telephone calls and office visits."
The letter was sent before a congressional recess, during which voters across the country attended town hall meetings with their representatives. Johnson opted not to hold such a forum, instead arranging a "telephone town hall" on Feb. 16. On Twitter, he claimed 600,000 Wisconsin voters had participated.
In lieu of an in-person town hall, around 500 of Johnson's constituents turned up at an "empty chair town hall" event in the state's capitol — without the senator — on Feb. 22, The Daily Cardinal reported.
"[Federal lawmakers] know that they can defy you, not listen to you, not attend a town hall meeting, and be perfectly assured that because of the way the maps are drawn that they will be re-elected," Jay Heck, executive director of Common Cause Wisconsin, told the Cardinal. "And that is fundamentally undemocratic."
Share your opinion
Have you ever attended a town hall meeting?