Refugee's Photos Depict Daily Life in Their Makeshift Airport Camp
"We can't go forward and we can't go back to Afghanistan," is a phrase often employed by the hundreds of refugees who now call Athens' Elliniko Airport their home.
In the airport's crowded terminal, that feeling of confinement is put on full display.
Media access is restricted inside Elliniko, but these photos taken by refugees and provided to us depict the daily struggles.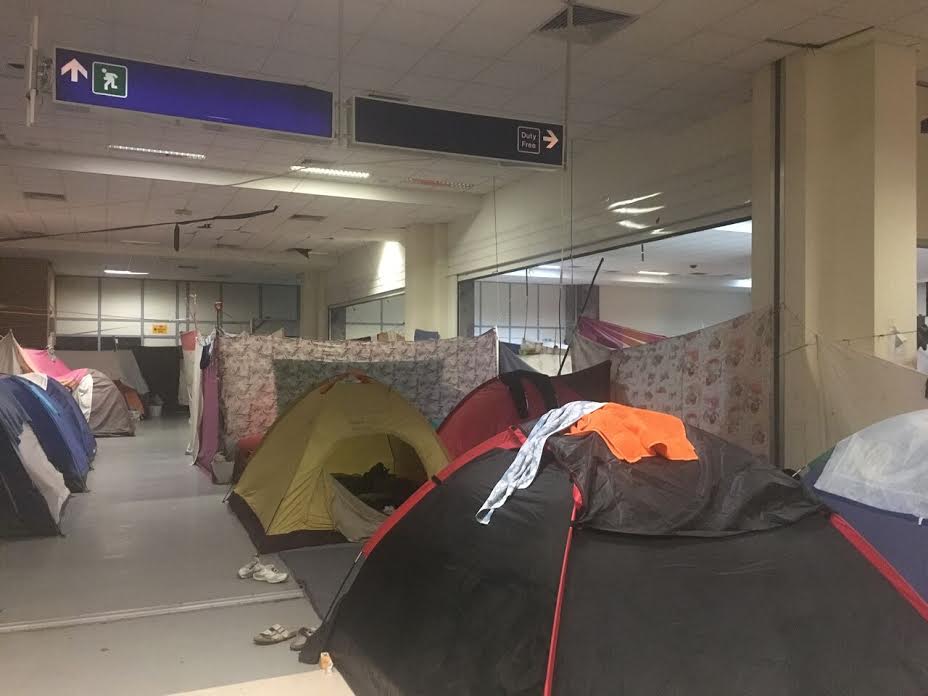 Photo courtesy of Ali M. Latifi
The international departures hall of what was once the Greek capital's main airport is now lined with row after row of tents set up under signs pointing to departure gates and a duty-free shop that has been shuttered for more than 16 years.
Inside those tents — purchased for between 20 and 40 euro in Athens markets dealing in Chinese goods — are more than 700 Afghan refugees.
Last year, more than 45,000 Afghan refugees arrived in Greece as war in their country took an unprecedented toll on civilian life, and the Taliban managed to gain control of more land than at any point since 2001.
As the more than 20 armed "terrorist" groups contributed to Afghanistan's inescapable violence, EU nations began to close their borders.
They now remain stuck in Elliniko thanks to a pair of deals struck in the last year that limit the movement of refugees.
First came the EU-Turkey deal, which was meant to curb the number of asylum seekers entering mainland Europe since the so-called "refugee crisis" of 2015. In the year since its March 2016 implementation, the deal has been roundly criticized as a failure.
The deal was inked just as EU nations were beginning to close their borders. Afghans say the deal's implementation did little more than trap Afghan (and other) refugees in Turkey and Greece.
Then, in October, came the "Joint Way Forward," a pact between Kabul and the European Union that allowed for the deportation of an unlimited number of Afghan refugees.
The sense of being stuck in an overcrowded airport has taken a physical and mental toll on the hundreds of Afghan refugees who have lived here for at least a year now.
Sayed Ahmad, a fit young 19-year-old Kabul native, says months in a building with no proper windows or ventilation has caused his asthma to return.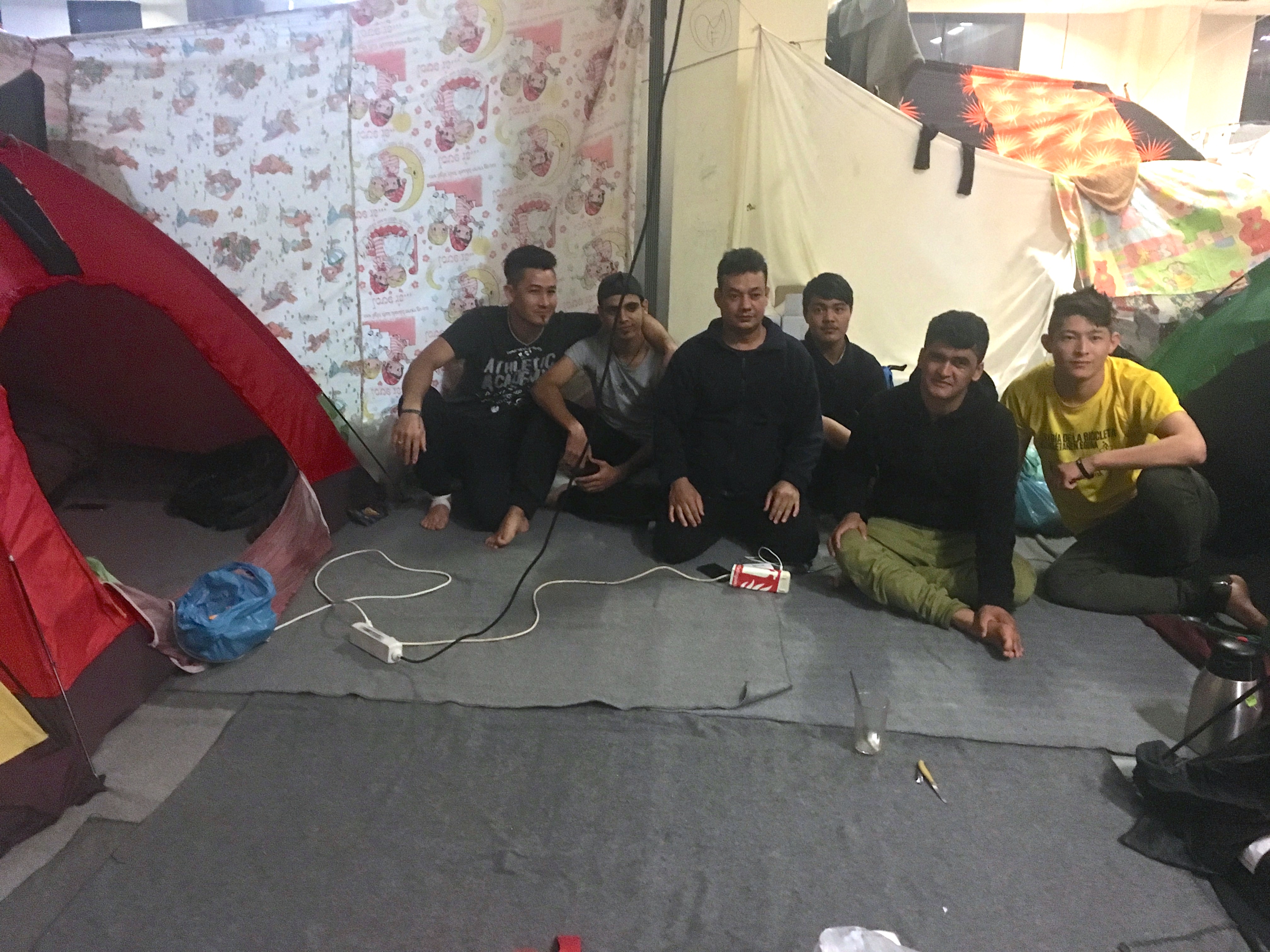 Photo Courtesy of Ali M. Latifi
But there is an even more damning example of the impact life inside a tent in a sprawling, but enclosed space has left on him.
"See," he says as he lifts his blue baseball cap and turns his head to reveal three oblong skin-toned patches where his black hair has fallen out.
"It's stress," the 19-year-old says of the bald spots.
Mentally, living in an enclosed space with so many people — at its height, the Elliniko camp housed more than 2,800 refugees — has left him longing for even a few seconds of solitude.
"Look around, who can live like this," the Kabul native says as rowdy children run and scream, babies cry and the call to prayer from the makeshift mosque echo in the background.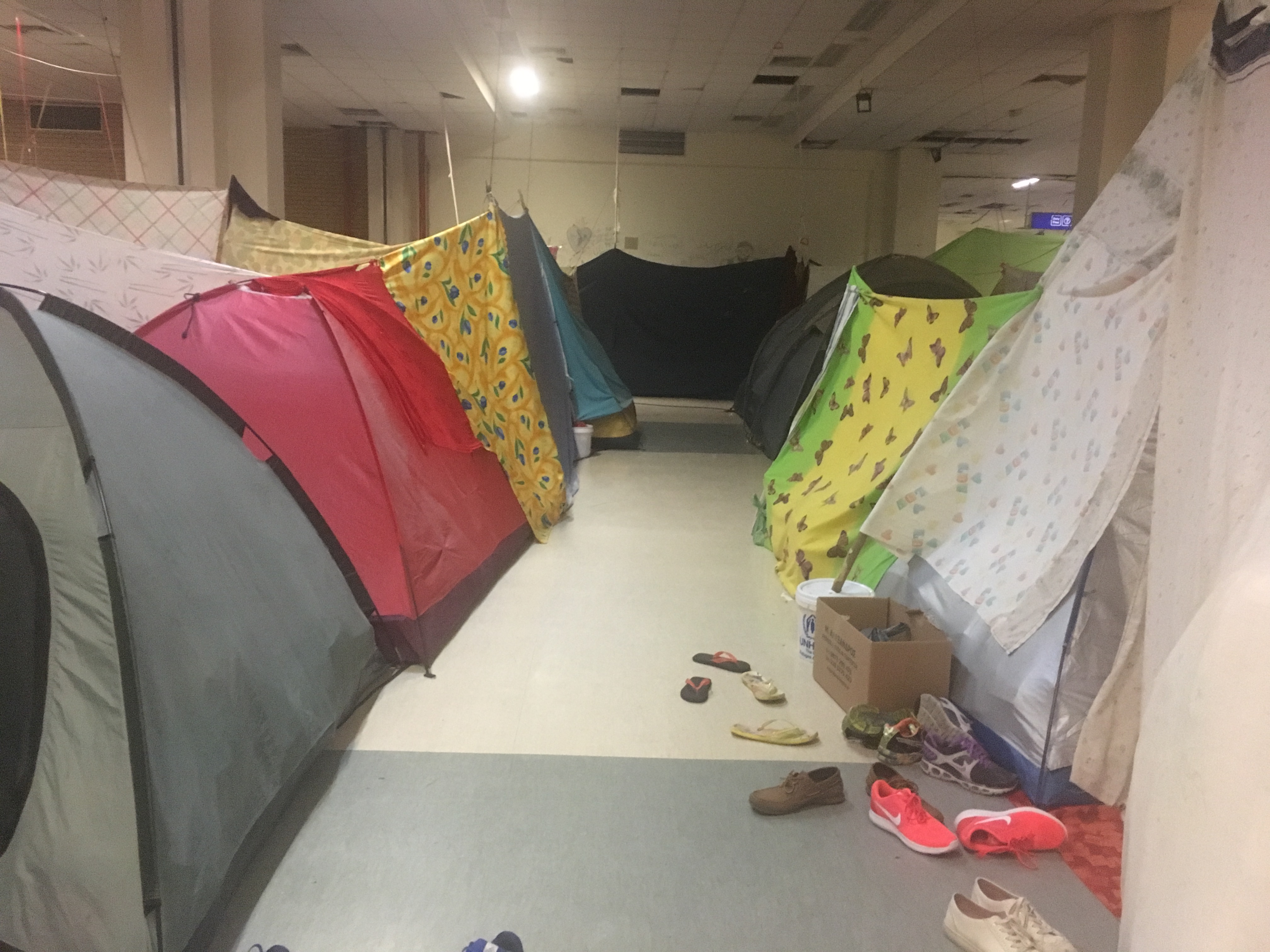 Photo courtesy of Ali M. Latifi
The building itself may be sprawling, but forcing single men and families to live in such close proximity to one another has led to a sense of claustrophobia among the residents.
For Ahmad, the need for personal space and safety is unbearable.
"What do we have to protect us from all these people other than a zipper," he says.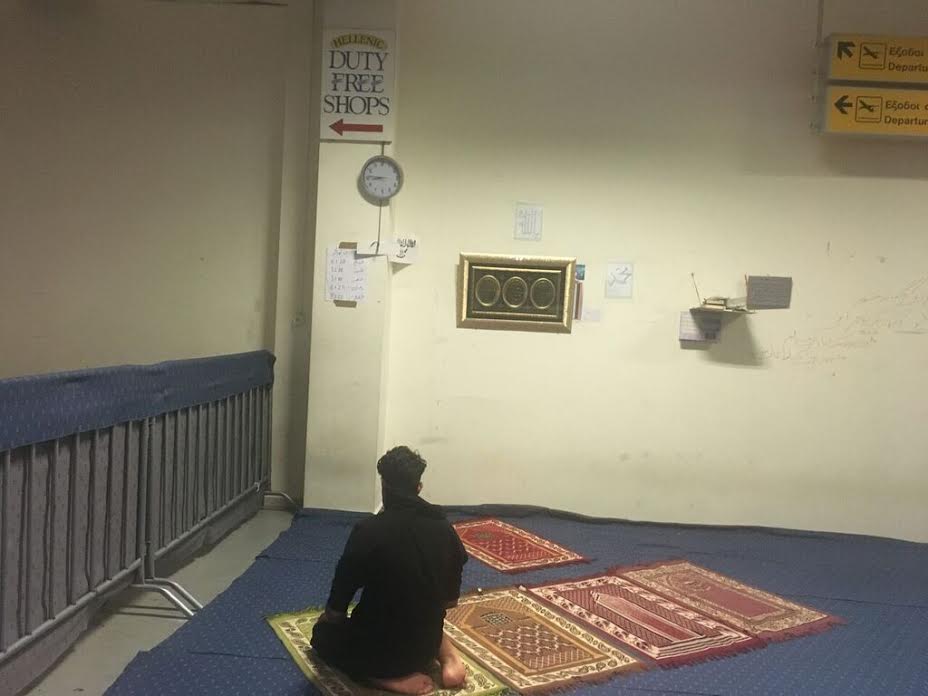 Photo courtesy Ali M. Latifi
Since its opening in 2015, refugees in Elliniko have tried to make the camp feel more like home. Five times a day, residents gather at a makeshift mosque they have created by hanging blankets and sheets in one corner of the airport's departures hall.
The residents have managed to form a community, but there is an ever-present sense of danger.
Families fear rowdy young men who get drunk and gamble in dark corners at night. Single men fear the violence that can erupt from heightened tensions in such a crowded space.
Several refugees spoke of an incident last August when an argument between two young men turned into a late-night stabbing.
"No one came. Not the police, not the ambulance," said Ahmad.
The victim, they said, was left to bleed to death.
In the last year, more and more Afghans are finding themselves in similar situations.
Since the border closures last March, the costs of being smuggled into Europe have skyrocketed. Refugees in Elliniko said a journey of 3,000 euro (to Italy or Switzerland) now costs between 6,000 and 7,000 euro.
Even those who have sought the legal route are stuck.
Nearly 21 months since EU nations promised to resettle refugees in Greece, just over 4,000 have been relocated. That amounts to 3.3 percent of the pledged amount.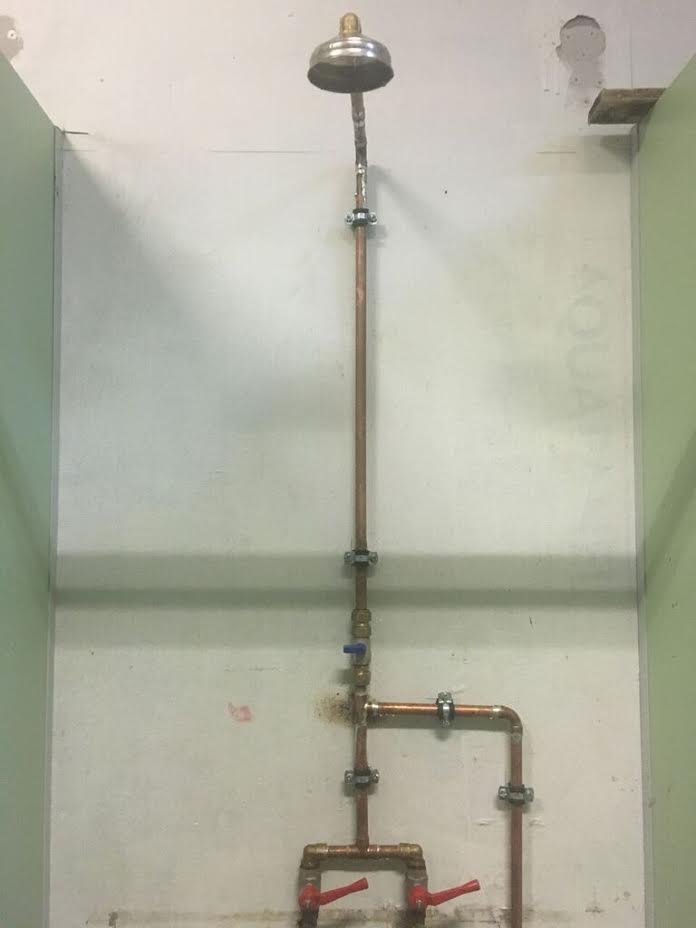 Photo courtesy of Ali M. Latifi
Looking around at the walls covered with tags, floors sticky from overuse, five shower stalls (for 700 people), broken lights and nonfunctioning escalators, Sayed Ahmad has one message to EU officials.
"No one should have to live this way."
Share your opinion
Should the United States and European Union welcome more refugees?